The still-nascent field of mobile advertising has a targeting problem. There's no cookie on phones, so many networks have relied on a work-around using unique device identifiers. That's coming to an end, as Apple plans future versions of iOS to cut off this option.
The move is speeding the quiet adoption of device fingerprinting, a solution that promises to address the tracking, measurement and targeting issues that continue to plague mobile advertising. Fingerprinting, if widely adopted would promise more precise targeting. Of course, that's if it's standardized and doesn't raise privacy concerns.
Major mobile ad networks are currently trialing the technology and hope to begin using it to supplant UDID-based methods within months. Meanwhile, vendors are pitching their products aggressively as interest amongst the ad community escalates.
To date, UDIDs have served as the third-party cookie of the mobile-application world, enabling ad vendors to track user behavior across multiple apps using a single persistent device identifier for targeting, conversion tracking, and reporting purposes. Citing privacy concerns, however, Apple announced in August that it will withdraw access to the IDs, forcing advertisers to seek alternatives for in-app tracking.
Some suggest Apple's move was intended in part to benefit its own iAd mobile network, but the development could serve as a blessing in disguise for the mobile ad space, prompting it to expedite its search for a mobile equivalent to the desktop browser cookie.
"We never believed UDID was a long-term solution. We've been looking at cross-platform alternatives, and we're congregating as an industry around digital fingerprinting," said James Lamberti, vp of global marketing at InMobi, a mobile ad network. "We feel very strongly that [fingerprinting] is the way to go."
Fingerprints are created by collecting various pieces of information about a device – including software and hardware characteristics and settings — and piecing them together to create a unique, persistent profile. Once a device has been assigned a fingerprint, its movements can be tracked without UDID or cookie data.
Lamberti said his firm is currently in discussions with other mobile ad networks and industry stakeholders and hopes to establish a standardized approach to the practice. "We're not the only ones, this is a broad industry initiative," he said, adding, "There's going to be a lot to do, and the first thing is to arrive at a standard."
InMobi plans to roll fingerprinting out across its network by the beginning of next year, but others are approaching it more cautiously. Mobile network Jumptap says it currently has no plans to implement the technology, for example.
Regardless, the imminent shift from UDIDs is playing nicely into the hands of fingerprinting technology vendors such as 41st Parameter, which has pitched its AdTruth product to over 60 potential customers in the online ad space, and is currently powering InMobi's trials. "InMobi and others are now in high gear because of the UDID situation. It's only a matter of time before they don't have it," said Ori Eisen, the company's founder and chief innovation officer.
Earlier this week 41st Parameter also announced its membership of the IAB. Eisen said the AdTruth product will be live in-market early next year, with clients such as InMobi waiting until after the holiday season to deploy it fully. Meanwhile, rival providers such as BlueCava are also in discussions with online ad firms.
Fingerprinting has clear advantages over UDID. It can be used to track behavior both in-browser and in-app and can be used to identify almost any device, potentially addressing some of the fragmentation issues thrown up by the smorgasbord of mobile platforms and devices on the market. Its application doesn't stop at mobile devices. It could be applied to desktops, consoles, or virtually any other connected device, providing a single common tracking method across them all. That could prove a powerful tool in cross-platform tracking, a problem that continues to bedevil the industry.
As with any tracking method the practice also raises privacy concerns, though opt-outs are in place similar to those offered by cookie-based ad firms in the online space. Lamberti said he hopes the industry will eventually provide a centralized opt-out mechanism for fingerprints, along similar lines to the one being rolled out by the Digital Advertising Alliance for online ads.
https://digiday.com/?p=2316
October 2, 2023 • 1 min read
•
•
The publishers who attended DPS were focused on the potential upsides of applying the technology to their operations while guarding against the downsides.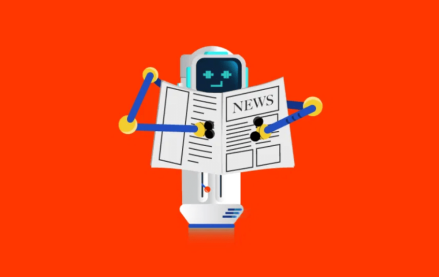 October 2, 2023 • 4 min read
•
•
Now that ChatGPT users can surf the internet for information, some publishers are reconsidering the weight of the issue.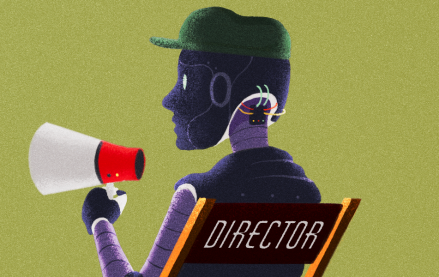 October 2, 2023 • 5 min read
•
•
As Meta makes celebrity-like chatbots, ChatGPT learned to "hear," "see" and "speak" while Spotify is piloting AI-translated podcasts.