Tough news for publishers and ecommerce vendors who just finished pouring money into a fancy, high-functioning mobile app. You now probably need to focus on your mobile Web site.And for those companies that have funnelled resources into Wap sites, than .mobi sites, and now perhaps tablet-friendly mobile sites — you can't ignore apps forever.
The mobile market is still messy for publishers. Many have questioned whether apps are just an Apple marketing ploy that puts publishers at the mercy of Cupertino. But the fact is consumers love apps — but not necessarily at the expense of the mobile Web.
Indeed, apps and mobile Web sites reach different audiences and serve different needs–and both must be a priority for anyone taking mobile seriously, according to a new report issued by Forrester Research dubbed Why The "Web Versus Application" Debate Is Irrelevant To Your
Mobile Product Strategy."
The report, which focused primarily on European markets, found that while apps are increasingly popular among smartphone and tablet users, and awareness of apps is high, most mobile phone users can't or don't use them — yet.
"The majority of consumers don't own a smartphone and don't access app stores," reads the report. "However, they are more likely to use a mobile browser and to access the Internet from their mobile phones."
Indeed, just 13 percent of European mobile users download apps once a month, versus 63 percent of European iPhone users. The U.S. is slightly behind in this behavior, as one third of smartphone users download apps on a monthly basis, found Forrester.
Apps are a big reason that consumer adopt smartphones — and they will likely continue to be a big part of mobile marketing (see Apple) — late smartphone adopters will take to apps slower than early adopters, predicts Forrester.
For publishers or ecommerce vendors who are looking to prioritize, apps have clear strengths. They take advantage of a phone's unique features better than a mobile site, says Forresster, such as its GPS chip, sensors and QR codes. And app stores, particularly Apple's, offer excellent marketing platforms.
All the momentum and hype behind apps has caused many to dismiss the mobile Web, which is a mistake, says Forrester. "Consumer product strategy professionals tend to remove the mobile Internet from their road map, believing that usage has switched forever to the app environment. Is the mobile Web really dead?"
Far from it. 43 percent of European consumers claim to have accessed the Web via their mobile phones in 2010, up from 32 percent in 2009 (Forrester's data was pulled from its European Technographics Consumer Technology online Survey which surveyed 14,363 respondents in France, Germany, Italy, the Netherlands, Spain, Sweden, and the UK during Q4 last year.
Thus, for publishers with limited budgets, mobile Web sites are cheaper, and potentially reach more users — at least they do now. You can skip developing an app if taking advantages of a smartphone's unique functions don't matter much to your product, says Forrester.
And building applications for the ever-growing lists of platforms, the iPhone, Android devices, Windows phones, is costly and time consuming.
But a company that limits its mobile strategy to a mobile site, or to mobile apps, ignores an unexpected, emerging consumer dynamic, argues Forrester
Mobile users, including both those that own basic feature phones and smartphone owners, use both the mobile Web and apps. And the more they use apps, the more they appear to use the mobile Web, and vice versa, according to Forrester's report.
Over 50 percent of European consumers who download apps on a monthly basis claim to surf the mobile Web every day. Among the iPhone crowd, while 10 billion apps have been downloaded from the company's app store since it launched, 72 percent of European iPhone users access the mobile Web on a daily basis.
"In short, heavy app users are also heavy mobile Web users," reads the report.
Therefore, is the big take away from this research that Web publishers and ecommerce companies, in the current environment, have to nail both their mobile sites and their apps, and can't chose just one? It is very likely to be the case," Forrester analyst Thomas Husson told Digiday. "The question is which services they want to mobilized, for which audiences and at what cost? Depending on the answers to these questions and the objectives they pursue on mobile, they will have figure it out automatically."
Yet some have argued that the app era represents a transitional, 1.0 version of the mobile Web — an era that will pass. Not so, argues Husson.
"I don't think the app era will end," he said. "On the contrary, it will open up new opportunities and expand into other connected devices. That being said, for the next couple of years, mobile web and apps will coexist."
https://digiday.com/?p=4911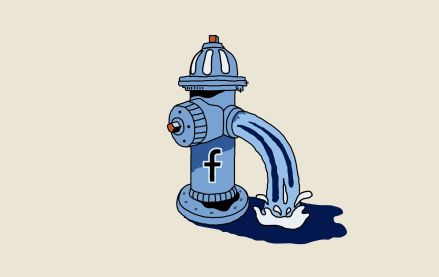 October 4, 2023 • 5 min read
•
•
Publishers are still feeling the effects of a change Facebook made in May that caused a steep decline in referral traffic. Nearly four months later, publishers aren't sure when — or if — that traffic will come back.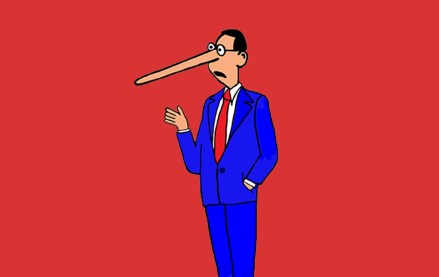 October 3, 2023 • 7 min read
•
•
A new definition for MFAs is available but the vague nature of the guidelines is leading to a lack of standards that might prevent adoption.
October 2, 2023 • 1 min read
•
•
The publishers who attended DPS were focused on the potential upsides of applying the technology to their operations while guarding against the downsides.