The Web is reputably the most measurable of media, yet it loves to fight over numbers. There's one quarrel as old as the commercial Web: the gap between publishers' server audience stats and those from measurement services.
The biggest reason why monthly uniques don't match up is because site-side analytics measures cookies, while dominant measurement service ComScore combines panel- and census-based methods. Measuring audience via cookies has pluses and minuses. The upside is those are actual visits measured, not audience figures extrapolated from samples. The obvious downside: server-side stats will count a visitor from three separate devices as three separate people.
Publishers often grouse that they're undercounted by ComScore, yet agencies rely on the measurement service in figuring out which publishers to put on plans. "We specialize in audience measurement," said Andrew Lipsman, vp of industry analysis at ComScore. "That's why agencies rely on it: they want to measure people."
The question then becomes whether the truth lies somewhere between these two numbers. After all, if ComScore discounts all publishers equally, then there isn't really much of an issue. But you'll hear the loudest complaints from certain sets of publishers: niche sites, those with big international audiences, those with lots of mobile users, and those that attract a younger demographic.
We graphed out global monthly uniques for March given to us by both ComScore and select publishers:
BuzzFeed: The social publisher likes to tout its global audience of 50 million. But when it comes to ComScore, that audience gets a lot smaller. In fact, it tracks 56.8 percent fewer unique visitors, at 21.6 million.
Time: Sure, there's turmoil at Time Inc., but that hasn't stopped the traffic from coming to its flagship site, Time.com. The old-guard publication boasts 28.3 million uniques and 147 million pageviews. ComScore disagrees, putting the magazine at 15.6 million uniques and 88 million pageviews. This is a difference of 45 percent for uniques and 40 percent for pageviews.
Business Insider: The upstart business publication crows about its 24.3 million uniques and 212 million monthly pageviews. Not so fast. ComScore has it at 14.7 million uniques, 124 million pageviews. Those are 39.5 and 41.5 percent discounts.
SplitSider: The Awl spun out SplitSider in 2010. It says the comedy site gets 770,000 uniques and 2.7 million pageviews. Not huge numbers, but good for a vertical site. But when media buyers look at ComScore they see just 404,000 uniques, 3 million pageviews. That's a 47.5 percent discount on uniques and a 10 percent discount on pageviews. "Having distorted data out there is really difficult for publishers like us," said Choire Sicha, co-founder of The Awl, SplitSider and The Hairpin. "That's true for us independent sites in a way that I imagine isn't the case for all those big one-size-fits-all websites."
The Atlantic: For a publication that started before the Civil War, The Atlantic has proven that you can teach an old dog new tricks. However, it claims 12.4 million uniques and 36.4 million pageviews compared to ComScore's 7 million uniques and 26 million pageviews, a difference of about 43 percent and 28 percent, respectively.
The Fader: While not the largest music site out there, it sure has racked up the accolades. Most recently, it was up for an ASME Magazine of the Year Award for General Excellence in the Special Interest Category. The site says it gets 650,000 uniques per month, but ComScore puts it at 410,000. That's a 39 percent decrease.
Image via Shutterstock
https://digiday.com/?p=37853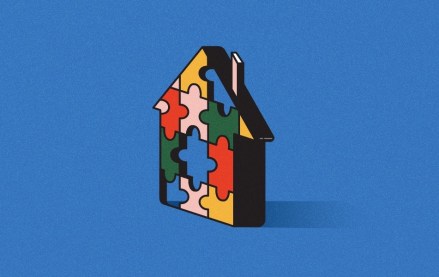 September 22, 2023 • 4 min read
Apartment Therapy's president Riva Syrop took the stage at the Digiday Publishing Summit to discuss the convergence of commerce and sponsorship revenue within its Small/Cool event.
September 22, 2023 • 4 min read
Media execs took stage at the Digiday Publishing Summit to discuss the growing importance of ROI in ad campaigns this year.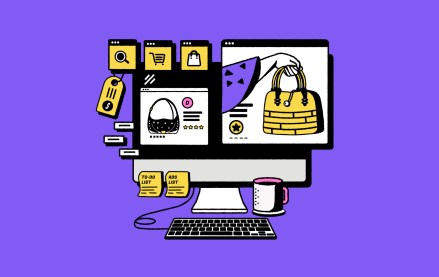 September 22, 2023 • 4 min read
CEO Satya Nadella said AI assistants will be as ubiquitous as PCs and will help users navigate across apps, operating systems and devices.