Age is just a number. Or in the case of Microsoft, it can be several.
Microsoft's latest project is a website that tells you how old you look just by analyzing your photos — with varied results depending upon which photo of yourself you submit. And it is blowing up your Twitter and Facebook feeds.
Users upload a photo of themselves or someone else to the site and the #HowOldRobot guesses their age almost instantaneously — sometimes squarely accurate and other times hilariously off.
What was intended to be a small experiment in facial recognition involving a couple of hundred people, went viral in a few hours. Facebook and Twitter feeds are now being plastered with boxes outlining people's faces in their photos with their estimated ages. Within a few hours, over 35,000 users had hit the page from all over the world, said a blog post by two members of the Microsoft team.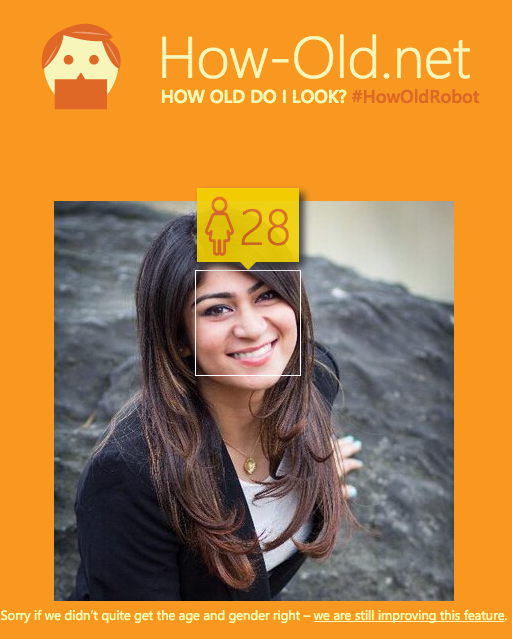 According to data analytics firm Crimson Hexagon, the conversation is still unfolding over social, just now cresting. There were already over 59,000 posts with the hashtag #HowOldRobot as of 9 a.m. this morning. Eighty-four percent of the conversation consists of people sharing results with a neutral sentiment, 11 percent of the conversation being positive and only 5 percent being negative. Around the world, Japan seemed to have been the most excited by the demo, with 38.9 percent of the posts coming from that country.
"It allows people to either brag or joke in a self-deprecating way," said Gabe Zichermann, editor of gaming news and reviews site Gamification.co. "So it's perfect."
Brands, as is their wont, dogpiled on. Mashable ran 14 "Game of Thrones" characters through the bot. IHOP tweeted this, lamely:
But pancakes are people too #HowOldRobot pic.twitter.com/ahetBtQtEa

— IHOP (@IHOP) April 30, 2015
Part of a new initiative called Project Oxford, the robot is a demo for Microsoft's machine learning experiment. Its API uses algorithms to detect faces and guess a person's gender and age.
Microsoft isn't the only tech company looking to sift through and organize the vast repository of photos on the Internet: Facebook's tagging feature and Yahoo's Flickr use similar technology. But Microsoft has managed to simplify the formula.
"To figure out how old someone appears, a great deal of computer processing power is required," J.P. Gownder, analyst at Forrester Research, said. "Yet, 'How Old' accomplishes this in just a couple of seconds — for free, on the Web, any place you are uploading the photo from in the world. That's a pretty great illustration of smart analytics and cloud computing."
It is also a novel way to introduce a technology that might otherwise be viewed as creepy, according to Luke Carrell, strategy director at agency We Are Social.
"It comes at the heels of other existing consumer trends, such as My Idol last week," he said. "It gives people new ways to engage in consumer digital vanity play without taking a selfie."
And engage they have: the 'How Old Robot' accounted for 80 percent of Microsoft's conversation on Twitter on April 30, according to Networked Insights, making it a win for the company.
"Even though they're still in widespread use, they aren't what they used to be," Carrell said. "Anything that shows their relevance to the digital world now and gets them consideration — especially from a younger generation which sees Apple as its default go-to — is a good thing for Microsoft."
https://digiday.com/?p=117030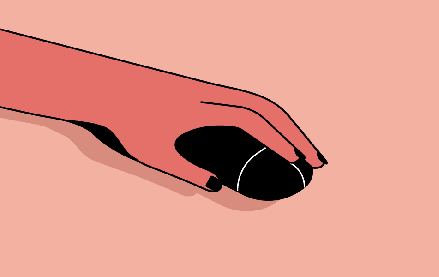 December 1, 2023 • 3 min read
People claim that the role of chief diversity officer is vanishing. However, AI is booming, and the CDO can help ensure responsible AI.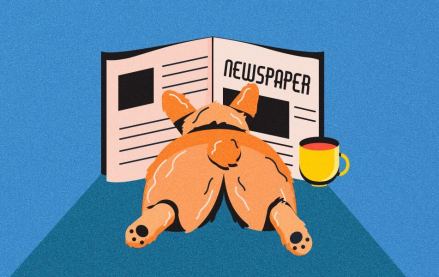 November 30, 2023 • 4 min read
Digiday+ Research found that publishers' programmatic ad revenue didn't quite live up to expectations this year, but they still see it as a growth area.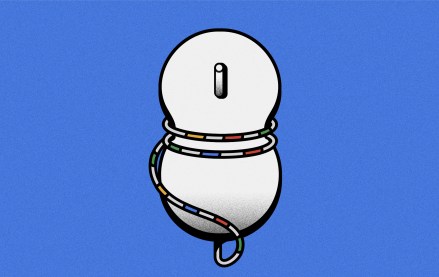 November 30, 2023 • 13 min read
For a couple of publishers, referrals from Google are down upwards of 60%.