Dave O'Hara is Microsoft Advertising's COO and a key figure in the recent Microsoft-Yahoo-AOL deal. O'Hara detailed for Digiday Microsoft's position on its ever-expanding ad tech strategy.
First, let's talk about the ad alliance between Yahoo, AOL and MSN. Specifically, can you talk about what it means that each partner is able to set its own rules?
Each of the partners maintains complete flexibility in managing the exchange controls related to inventory sold through its exchange. This applies to such things as inventory transparency, buyer and advertiser block lists, floor prices, grouping of inventory, etc. It's important for each publisher to have the ability to manage these controls independently in order to maximize their return. While agencies and advertisers can buy inventory from each of the partners' ad networks, other buyers and intermediaries can access the inventory directly off of the partners' exchanges. Each partner decides which buyers may have access to its inventory off on its exchange. In the case of Microsoft, we will continue to take an open approach to working with other third-party intermediaries. Our yield management technology and analytics have enabled this open approach while protecting the revenue streams associated with our reserved campaigns. We call this holistic yield management – holistic meaning across both reserved and non-reserved demand. As for reach and scale, each of the portals has very significant scale and reach on its own. That is why advertisers have worked and will continue to work with each of us, particularly for reserved or sponsorship campaigns. At the same time, the combined reach of the three portals in the U.S. is much greater than any of the three individually. Allowing each of the portals' ad networks to have access to the inventory for each provides a scale opportunity that has never before been available to the market.
How do you plan to balance the simplicity promised in the deal with the need for advertisers and agencies to work with each portal's ad network that uses its own data?
Previously, an advertiser couldn't execute a buy for an ad offering from the Yahoo Ad Network and have it go across inventory from Microsoft and AOL or buy an ad offering from the Microsoft Media Network and have it go across inventory from Yahoo and AOL, for example. We are bringing down the walls with this deal. It's going to create simplicity and scale for advertisers and agencies. They'll continue to use a variety of channels to optimize their return on advertising spend, such as the portals' ad networks, agency trading desks, and other intermediaries – but they will do so now based on the strength of each channel's ad offerings, powered by their technology and data.

What is the role of search in terms of this strategy in Microsoft's eyes?
Microsoft is focused on improving the search experience for both consumers and advertisers. adCenter needs to do for advertisers in 15 minutes what Google does in 45 minutes. We've been focused on making search advertising really simple for advertisers. … We want to give Bing search advertisers the ability to migrate their Google search campaign API's directly into Bing's adCenter. In an effort to continue to drive more relevant volume, adCenter also recently released improvements to its matching algorithms for broad match and phrase match. Users are conducting more searches on mobile devices than ever before, and Microsoft Advertising is committed to meeting that demand by continuing to make improvements. It is our goal to reduce friction in the online digital marketplace and halve the production costs for creatives over the next three years.
How does social fit in, if at all, with Microsoft's strategy?
Social advertising is a very exciting opportunity. It is an extremely powerful medium for advertisers. There really are very few things more powerful than real brand stories from real people. However, social today is hard to do right and hard to measure. Our advertisers tell us that they are investing in social in order to drive brand awareness and word of mouth, but [have trouble tracking both] and they feel constrained by their ability to do creative storytelling. At Microsoft we are looking at ways to use social as a tool to accelerate a brand's strategy. It's important to remember that social is going to constantly change and evolve. Brands understand that it is about more than the social network, as in 'what is my Facebook play? What is my Twitter play? For brands, social is about getting people to talk about your brand wherever they are and amplifying those stories to where your target audience is engaging. We think measurement will go from where we are today – very opaque ROI – to using the traditional brand analytics tools to measure the value of social. Brands expect the same value from social that they expect from the rest of their marketing efforts. At Microsoft, we are looking at how to drive this change by delivering ad solutions that work by combing the brand's own story with real people's stories, and then placing it inside a rich, targeted advertising canvas that can drive brand impact.
Is Microsoft going to increase the level of resources devoted to developing its ad tech strategy?
We've always invested in advertising technology, and you'll continue to see more investments in the future. It isn't just the amount of resources, it's about how well you listen to your customers and use those resources that provide the ad tech that drives that higher ROI. We are very focused on and committed to doing that. We are also committed to grow our technology footprint by continuing to expand our ecosystem. For instance, we recently launched the Atlas Technology Partner Alliance with four best-of-breed DSP partners: AppNexus, DataXu, MediaMath and Turn. We've also devoted more of our resources to our ad exchange when we launched the Microsoft Advertising Exchange in March on top of AppNexus' RTB platform. Additionally, we're continuing to invest in our multi-platform approach, enabling advertisers to reach audiences across entertainment, mobile and PC devices. It's our goal at Microsoft Advertising to simplify the business of digital advertising, so that advertisers can really amplify their brand stories across audiences, channels and screens in the most creative, relevant and efficient ways possible.
https://digiday.com/?p=1666
October 2, 2023 • 1 min read
•
•
The publishers who attended DPS were focused on the potential upsides of applying the technology to their operations while guarding against the downsides.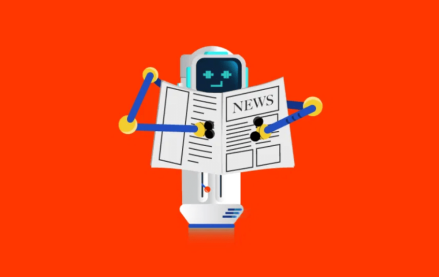 October 2, 2023 • 4 min read
•
•
Now that ChatGPT users can surf the internet for information, some publishers are reconsidering the weight of the issue.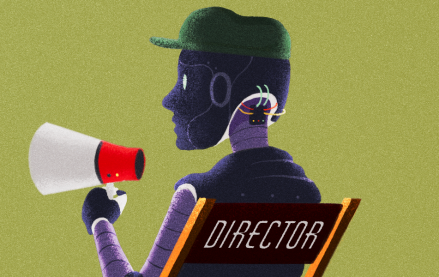 October 2, 2023 • 5 min read
•
•
As Meta makes celebrity-like chatbots, ChatGPT learned to "hear," "see" and "speak" while Spotify is piloting AI-translated podcasts.