Michael Wolff on digital media in 2014: 'pretty damn bleak'
December 20, 2013 • 5 min read
•
•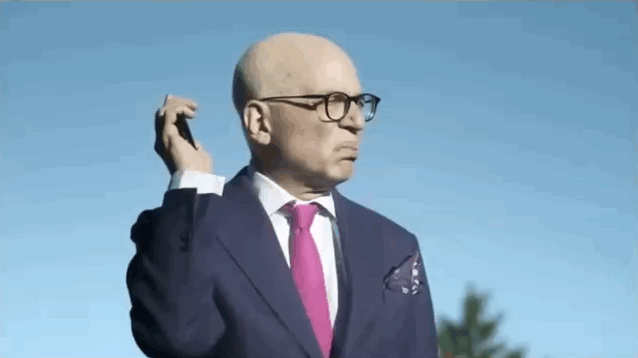 Author, essayist and media iconoclast Michael Wolff does not suffer foolishness quietly. In recent columns for the Guardian, he outlined how Forbes manipulated the New York Times to help create an illusion of success and described the long decline of "60 Minutes." For USA Today, he explained why the botched Obamacare site launch comes as a reminder that most CEOs simply don't get tech.
(He did, however, miss the mark with this piece on Business Insider in which he cast its reclusive editor-in-chief Henry Blodget as a regular at cocktail parties.)
Wolff, who launched the digital curation engine newser in 2005 and revamped Adweek in 2010-2011, took a break from trolling his Twitter followers to discuss the state of the media at the dawn of 2014. Pour yourself a stiff one.
Digital media had a good year. What's your take?
In a world where everything is declining, you have instances of digital outlets growing. But relatively speaking, they in no way begin to replace what was there before. Even the HuffingtonPost. I think maybe they have revenue of $60 million. That's as opposed to what's gone away: the Washington Post has gone from billions to I don't know what. And it's been replaced by Politico, which is maybe a $20 million business.
Could it be these are new baby models popping up to replace the broken old one?
You have things that are sprouts that are beginning to yield and employ people and beginning to do interesting things and become influential. But compared to what the business once was, it's nothing. We've now built a business on the basis of being almost completely staffed by young people who are paid nothing. That is the business now. So, relatively speaking, it's pretty damn bleak. The news business has lost, like, 50 percent in four or five years.
Why do you think that is?
The nature of advertising has changed. The dollars are going away from media to other things. Plus, the digital world has created a situation in which there is virtually unlimited supply. Therefore, any money you can make on advertising goes down. Even if BuzzFeed or anybody else does better and their traffic goes up, their per-view revenue goes down. It's a total catastrophe.
You don't sound very optimistic.
I'm not really optimistic. The point of optimism is that up until a year ago everybody was desperate about mobile ad rates. They have started to come up — and in some cases, they've dramatically come up. There's no traditional publisher who has not been burned in mobile and tablet. But the ad rates are coming up.
Any predictions for 2014?
I think what you're going to have is greater competition for reaching brands. Functionally, the media world was a partnership between media outlets and advertising agencies. They each needed each other. Increasingly, what we see is that they are in competition with each other. I don't know where this goes exactly. If I were a media outlet, instead of calling on an advertising agency, I would do everything possible to cut them out, figure a way around that. For example, Time Inc right now is totally screwed. What are they going to do? I would start an agency.
A lot of publishers are already doing this. BuzzFeed, Gawker, Forbes and the like all have content studios.
That's more and more. We're going to see more and more media companies creating their own — I don't care what you call them — they're ads.
And more brands are trying to become publishers themselves.
Brands aren't really publishers. That's a misnomer. They have to get involved with somebody. They can't do it themselves. It's not really brands as publishers; it's brands as advertisers. It's just a question of who's creating the ad and where it's appearing.
And will these sites that have grown at an incredible pace continue to do so?
I think there's going to be a consolidation in terms of digital publishers. From Business Insider to BuzzFeed to Gawker, I think there's an inflection point with all of these. They can only grow by attracting more and more traffic, but the value of traffic goes down and the cost of attracting it goes up. I think what you're going to see is basically everybody trying to get out, trying to exit. I think we're at a market top here.
Where do they go?
It looks like everybody is going to try to sell themselves to Yahoo. So that's the question: How dumb is Yahoo? I think there can be no limits to how stupid Yahoo is.
The other tactic that's gotten a lot of notice this year is the native advertising trend.
It's the constant looking for some magic bullet. Native advertising or whatever you want to call it. Do we have something here that we can sell? But the truth is nobody is really enthusiastic about any of this crap. You can put a new name on it, and you can do this and you can do that. But the relentless reality is that the price goes down, not up.
At what cost to actual journalism?
I don't think the answer is clear in the way you might assume it might. If there's less resources, less talented people, fewer outlets, then you should have significant limitations on information. I think that's not happening. It continues to be an incredible bonanza of information — more and clearer information. I think the information is better, frankly. It's just less valuable.
How do you reconcile that?
Technology. I think it's obvious.
https://digiday.com/?p=59323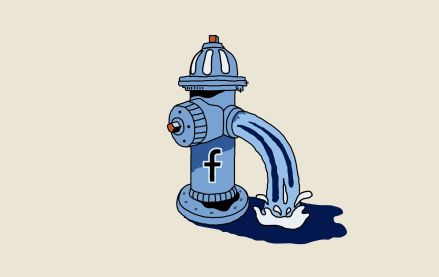 October 4, 2023 • 5 min read
•
•
Publishers are still feeling the effects of a change Facebook made in May that caused a steep decline in referral traffic. Nearly four months later, publishers aren't sure when — or if — that traffic will come back.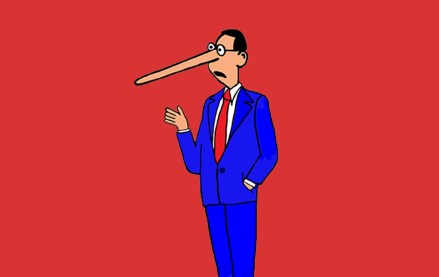 October 3, 2023 • 7 min read
•
•
A new definition for MFAs is available but the vague nature of the guidelines is leading to a lack of standards that might prevent adoption.
October 2, 2023 • 1 min read
•
•
The publishers who attended DPS were focused on the potential upsides of applying the technology to their operations while guarding against the downsides.