Meet the woman who's driving digital experimentation at The Washington Post
October 19, 2015 • 13 min read
•
•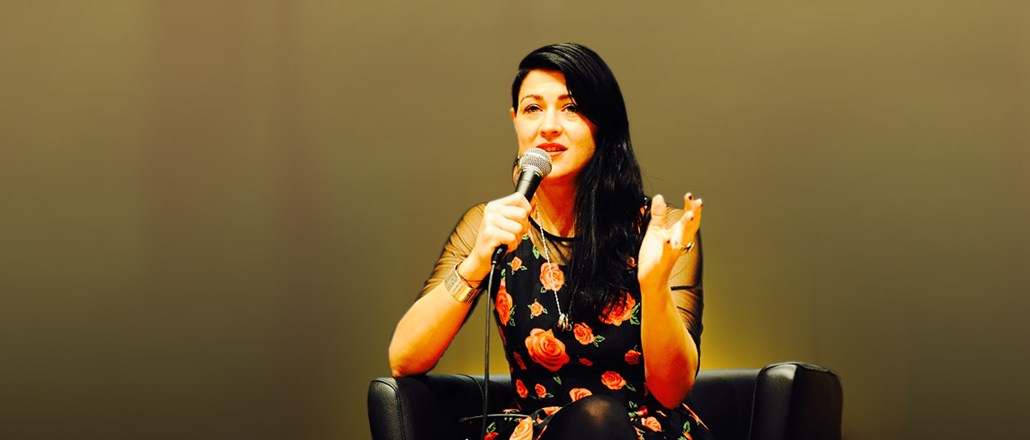 Lunch has arrived at a West Village restaurant, but before Cory Haik digs in, she does something a 20-year-old might do: She sends photos of her meal to Snapchat. Many adults her age may find Snapchat baffling, but Haik, 38, whose black hair is often cropped at different lengths and may be one of the best dressed people you'll find in a newsroom, is not intimidated.
"I'm fascinated by it," said Haik. "The organic pieces, the storytelling potential — it's unmatched. The weird UX and its closed nature and how you can't find people; I don't care. It makes it more appealing. My Snap story is the most important connection I have all day long."
As executive director of emerging news products at The Washington Post, Haik's job is to bring that passion for new distribution paths to the newspaper's journalism. The Post has been having something of a renaissance since Amazon founder and CEO Jeff Bezos plunked down $250 million of his own money to buy the ailing paper in 2013, injecting it with resources and setting it on an ambitious expansion course.
But while Bezos' interest lies in technology — under his watch the Post has expanded its tech team to 250 — the key person getting the Post's brand in front of a bigger audience is at root a journalist. At a time when being in the news demands that traditional newspapers rethink their timeworn culture and business model, Haik manages to walk a fine line: She combines a passion for new technology with a healthy respect for the Post's editorial legacy, which helped her to do things like push the Post onto Snapchat back in early 2014.
"She's a creative force in our newsroom," said Martin Baron, the paper's executive editor, who promoted Haik to her current position. "She has her eye on what's happening in our field, she's always interested in what's new and going on, and she recognizes that people today are getting news in unconventional ways. We're entering so many partnerships, and the newsroom really needs to be a big part of that. We're not a walled garden here."
The glory days of the Post, once awash in profits and swagger from Watergate and the Pentagon Papers, are long gone. There are abundant free online sources for Beltway news, most notably the 8-year-old well-funded Politico, but people also increasingly start their news journey on Facebook, Twitter and other social platforms instead of the homepages of legacy news outlets. Thanks to the Post's digital focus, it's the fastest-growing in the news/information category, as measured by comScore, up 40 percent year-over-year to 59.1 million multiplatform uniques in September. That puts it in spitting distance of the Times' 66.7 million and Fox News Digital Network's 61.4 million.
Those numbers are important because they're the eyeballs the Post can directly sell ads against, but the Post has also gotten more sophisticated on social platforms. It's figured out how to pounce on news, helping it take off socially (sometimes to the chagrin of traditionalists, as when the Post had six reporters covering the viral story about a runaway llama). It's not all llamas, though; in June, the Post was the 20th most engaging publisher on Facebook, with two of the most liked, shared and commented-on stories that month, as measured by Newswhip. And it's figuring out how to pour its news into an array of other new distribution outlets, including Apple News, Facebook Instant Articles and Snapchat.
Rethinking mobile news
Perhaps the most ambitious of its efforts to get the Post's journalism in front of new audiences is its "Rainbow" suite of apps, as they're called internally. The first Rainbow app launched on the Amazon Kindle, representing the most visible way Bezos was using Amazon to further his paper's ambitions. The app has since been extended to Apple devices, and the Post is exploring ways to extend its storytelling approach to other platforms. While apps have proven difficult for news publishers — they're hard to get discovered, and they tend to attract heavy but smaller user bases — the Post's focus on innovating through apps makes it unusual. But with the majority of the Post's digital audience coming to it on mobile devices (exceeding 70 percent in September), the Post saw reinventing the mobile news experience a priority.
Rainbow took a radically different approach from the Post's older, more traditional news app, which has since been renamed the Classic app. Rainbow was guided by Bezos' feeling that browsing the news on mobile was hard, with its constant stream of information. So in place of the homepage and story feed, the Rainbow app has a glossy, magazine-like format, with only one story displayed on the screen at a time. The app was aimed at a national audience, so there are no local stories.
With such a massive shift in priorities and approach, Haik expected the newsroom to push back against the app; to her surprise, that hasn't happened.
"Editors and reporters see their work is being displayed in this very beautiful way," she said. "The visuals we're putting in the custom design work — it just kind of blows it away. And they just haven't seen that kind of dedication to digital. It's back to my original thing of, 'Eureka! I get it, it's just good for the user.'"
Michelle Boorstein, a religion reporter at the Post, has been approaching her stories digitally for many years and said she actively seeks to get her stories picked up by the Rainbow app. "It's cool to see what you're doing look as good as it can," Boorstein said. "When we get the ride of Rainbow or Facebook, we're grateful because we know we're getting to a bigger audience."
'We called her Hurricane Cory'
That focus on the user can be traced back to Haik's early career. Like others of her generation who have come up the digital side of news, Haik got into journalism when online news was in its infancy and its value to the news business not necessarily understood. Haik herself wasn't initially drawn to technology; growing up in Texas, surrounded by a family of computer geeks, she wanted none of it — Haik decided she was going to be popular: "I wanted to be on television, I wanted to be a D.J."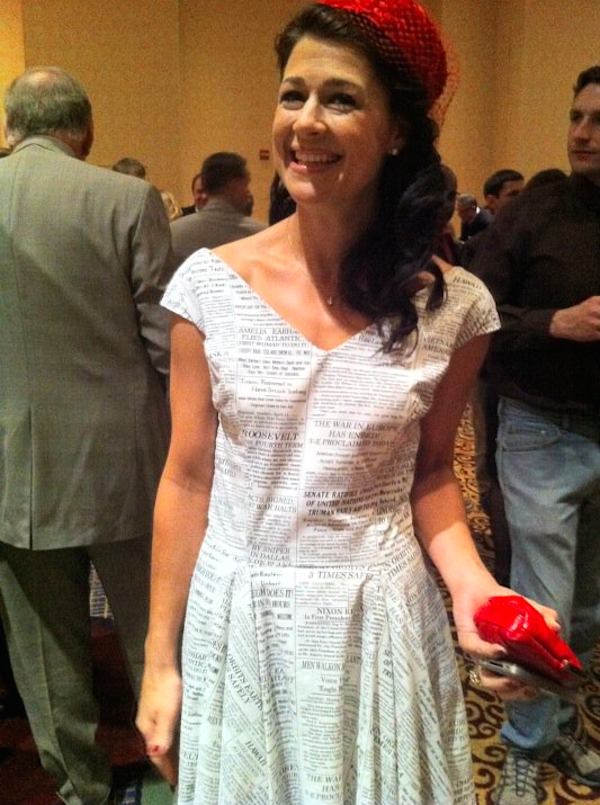 But after majoring in broadcast, she answered an ad for a job doing a live webcast at Nola.com, the digital arm of the New Orleans Times-Picayune. Five years after she arrived, Hurricane Katrina hit. Primitive as it was by today's standards, Nola's reporting on Katrina brought attention to the Web's power as a news medium and contributed to the Times-Picayune winning a Pulitzer Prize for Public Service in 2006.
For Haik, it was the medium-as-message come to life, as Nola set up an online forum where the public could send messages by text in real time during the emergency. "It was the clamshell cell phone days," Haik recalled. "We were cutting and pasting them as entries were coming in, which the Coast Guard is then printing out and going to rescue people."
Her work at Nola got the attention of the Seattle Times, where she became assistant managing editor and helped put a social media team in place. "We called her Hurricane Cory because she was such a change agent; she certainly understood the potential for social media for news eons before anyone else in the newsroom did," then-executive editor David Boardman said. She stayed from 2007 to 2010, when the Washington Post came calling.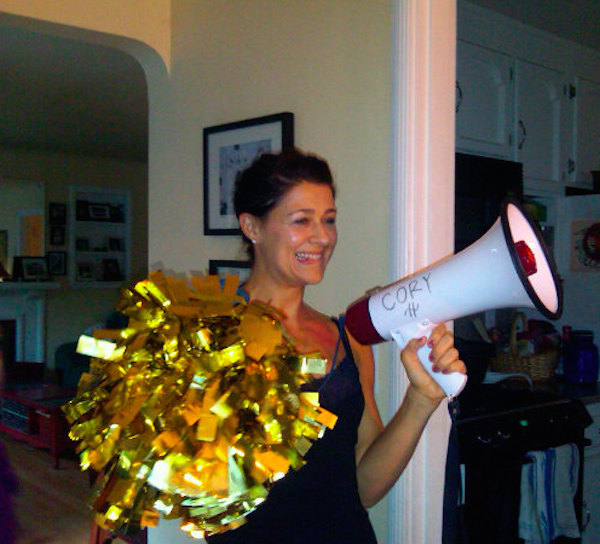 When Haik arrived at the Post, print and digital were still separate operations. Haik started out on the newly formed global news desk, but the paper soon picked up on her gift for launching new things, so she was moved into a product role. Of the many launches she has been associated with since then, as is the nature of product launches, some have been shelved, including Topic.ly, a machine-driven visual news app, and Truth Teller, a feature that fact-checked political speeches in real time in the style of Pop Up Video.
Today, Haik oversees a team of 20 and is one of a select group that's in meetings held every other week with Bezos. Bezos has a reputation as being demanding and tough to work for at Amazon, but to Haik, working with the owner has been "life changing."
"To have someone push you who actually understands all the way down the line the nuance of the technology, that's an awesome thing to be able to talk shop about those specific things," she said. "We have regular calls with that guy and talk through those things in detail. That was a new experience for me, and I don't think I'll ever forget it."
Today, Haik is one of a rare breed of executives who sits at the intersection of news and product and business. It's not uncommon for her to represent the paper on sales calls. But that group is growing, as publishers including The New York Times and Hearst recognize that to survive, they need people who can foster collaboration across departments.
"Cory is a person who's traveled well in pretty much every department — advertising, market research, product, technology and the newsroom," Baron said. "That's an increasingly important role in newsrooms today, that we recognize the business imperatives — that we can't just do something in our own department without interacting substantially with other departments."
Finding her place
Launching new products is essential to the future of news organizations, but an ongoing challenge is in keeping the pipeline going while ensuring products aren't forgotten after launch, said Raju Narisetti, who hired Haik at the Post and is now senior vp of strategy for News Corp.
"The Washington Post is very good at launching new things. They're not very good at versions two, three and four." People like Haik, he said, work best when they're free of bureaucracy to create new things, but on the other hand, he said, "There's no long-term ownership because they move on to the next thing. The burden of managing it falls back to the newsroom. There's a danger long term in creating these new product silos — how do you manage that while not stifling the creativity."
Haik said that after a "go-go period" of launches, the Post has come to a better understanding of what level of support a new product will need. (She knew, for example, that as a suite of products, Rainbow would require a permanent team.) Media companies trying to develop a product mentality need to define the product's scope and its business role to know what resources its needs, she said. "Understanding what the end-state vision is helps to set it up right," she said.
Culture matters, too. Haik's journalistic background gives her an appreciation for the people and the editorial product she works with, and she's zealous about building relationships with newsroom stakeholders and showing people products early on as key to getting acceptance for her initiatives. But with few role models to look to, she has struggled to figure out where she fits.
"In newsrooms, I've always felt like, 'Who is my mother? What's the right structure, who's the right group to put under me?'" she said. In the end, she concluded that the newsroom is where she belongs: "Having proper product divisions is important. But embedding those within the newsroom, having pods of collaboration is also the way to go. Otherwise, we're just in silos."
Another uncomfortable question around new platforms is how these new pipelines will impact the news business that's struggling to forge a sustainable model online. Will publishing to these platforms lead to new paying subscribers or audiences they can sell advertising against? Should the publishers cede their relationship with readers to the platforms? Closed platforms, like Snapchat, may just serve to grow awareness with kids who never heard of the paper. Rainbow, though, is a clear bid for new paying subscribers and audiences who aren't current readers, and it may be too early to judge its success.
The Post isn't sharing numbers for its platform approach; as for Rainbow on the Kindle, it would only say it's "doing very well," as Shailesh Prakash, the Post's CIO, said. In the Apple App store, where the app gets no home screen preference, Prakash said the app's performance is "respectable. I would say we're not anywhere near catching up with the Classic app, because it's new, and discovery in the App store is a black art." Haik wouldn't share figures for other distributed platforms, except to say that people "are spending a lot of time" reading Post articles on the Apple News app.
The platforms' growing power is an issue Haik professes not to worry about now; indeed, Haik was among a few publishers (along with Vox and BuzzFeed) chosen to introduce Accelerated Mobile Pages, Google's plan to speed up article load time. "I believe in content," she said. "There's a lot of stuff that's actually hard to do, and I'm grateful we can do it still. So it's a little reductionist, but my answer is no because we still exist because of the work that we do."
Her current and highest-profile focus, Rainbow, has other potential implications for the Post's brand and its news staff. It has brought excitement to the newsroom as a "brilliant" product that's helping the Post build a national and international audience, said Freddy Kunkle, a staff writer who is also co-chair of the Post's Guild unit. But as the Post looks to build a national audience and places a greater value on traffic-generating stories, he wonders what will happen to local news stories (and their writers) that have limited appeal.
"It's hard to imagine the Rainbow app giving prominence to something local," he said. He also wonders if the Post will end up looking for non-Post writers around the country to fuel it. Haik said the strategy will be evaluated over time but that for now, local stories will be limited to the Post's Classic app and mobile site.
'Not a blank check'
Haik and other executives at the Post may be in a relatively comfortable position now, with the long runway to financial success that Bezos' ownership affords. But Bezos is a demanding owner, and there's a lot riding on Rainbow, apart from making sure the product itself is journalistically strong.
"There's definitely pressure from all sides," Haik said. "To do a bespoke suite of apps takes a lot of people, a lot of money. That ledger eventually has to make sense, and it does right now. But I realize we're in a rather luxurious position to be able to staff something that way. So I have to make sure we're hitting the right bar, because the second that drops, there'll be that question. It's not a blank check."
https://digiday.com/?p=140904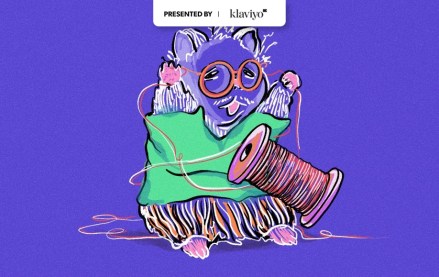 December 5, 2023 • 6 min read
News publishers are cautious to pour more resources into Threads, as limited available data makes it difficult to determine whether investing more into the platform is worth it.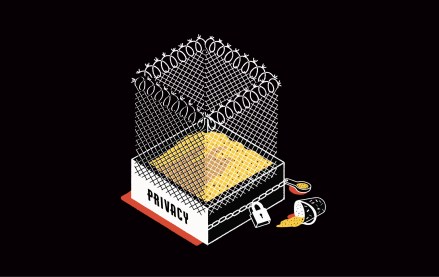 December 4, 2023 • 4 min read
FLEDGE stands for 'First Locally-Executed Decision over Groups Experiment' and makes ad auction decisions in the browser, rather than at ad server level.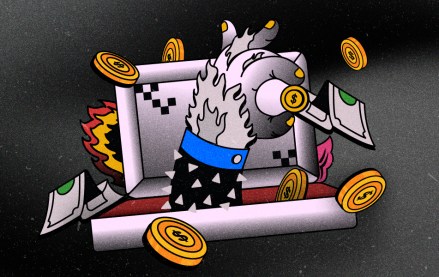 December 4, 2023 • 7 min read
A look at the genesis of ad tech, from the first online display ad in 1994 to the dotcom crash.