Florida is a special place. Ground zero of the 2000 presidential recount, the Sunshine State has over the course of the past generation become something of a national punchline. So gothic is the state's politics and crime (the two often indistinguishable) that "Florida man" has his own Twitter account — and it is amazing. The state has sewer gators, face-eating lunatics, George Zimmerman and "stand your ground" laws, a lot of Bushes, even more bugs, and probably your retired grandparents.
Now it also has a Gawker correspondent. Reporter Adam Weinstein joined Gawker full-time in November after freelancing for it and reporting for Mother Jones. This is a good year to be covering Florida as it sits at the center of several unfolding national discussions. Digiday spoke with Weinstein about his mandate and why his home state is so weird. Excerpts:
You're new to the Gawker family.
I came on full time in the middle of November, and I'd done some blogging for them before that. I should say I'm not the first person to work out of Florida for Gawker media. That honor goes to Tim Burke, most famous as the GIF guy at Deadspin. He's in St. Pete — and he's lobbied for a greater Gawker Media presence here.
What's your mandate at Gawker?
My main charge is politics on a national scale. As we hurdle into the 2014 election cycle there's some really bellwether elections going on here: the referendum on the conservative governor, Rick Scott, and whether we're going back to Charlie Crist. There are critical congressional races and ground broken legislatively here where the NRA and gun issues as well as others are concerned. In some ways, it's a bellwether and, in some ways, a freakishly conservative dystopia.
Anything particularly exciting coming up?
I don't want to get into any details about what my story will be about, but I will point out that a certain region in Florida is considered by many to be the nudist capital of the country — and there will be some primary reporting done from there.
You've written a lot about your home state, perhaps most notably about politics, gun control and Trayvon Martin.
For the three years before I came to Gawker, I had been at Mother Jones. I started in their San Francisco bureau. Then I was lucky enough to spend a year reporting from Florida before bouncing up to their DC bureau. That was the year Trayvon Martin had been shot. Around that time we had gone into a new direction of explanatory journalism. We started pioneering a very formatted explainer and that ended up being a great format to tell the Trayvon Martin story. I managed to do a very small amount of original reporting on my end. I also maintained relationships with reporters in Florida who break that sort of news and was able to be a conduit to follow that stuff and make sense of it for a national audience.
You're probably best known for being the guy who posted the photo of Trayvon Martin's body on Gawker. There was a tremendous amount of blowback over that. What did you take away from it?
To be honest, after having covered the Trayvon Martin case specifically since the beginning and second-amendment issues more generally for a long time, I was prepared for what turned out to be an ugly bunch of hate mail. I was a little surprised by some of the people who offered valid criticism of my choosing to present the photo and how it was presented and whether it took some agency away from Trayvon's family. I took those to heart and felt that that was a good conversation to have. There were people who were validly questioning whether it was my decision to make. You don't come across those choices often in this profession.
You certainly have a voice and often an opinion. Would you call what you do activist journalism?
I certainly have a perspective, and I am not going to pretend that I don't in my writing. I also have a responsibility to articulate it well and be honest about whether that comes up short in reporting a story. One of the things Gawker has been refreshingly honest about is that we all have a perspective. Let's be honest about that. They're up front about making those sorts of value choices.
You've said you've read Gawker from the beginning. Obviously it's not the same Gawker it was back then. How are the two of you different now?
It's evolved and we've evolved as readers. I was younger when it was newer. I think I did a lot of hate-reading of Gawker in its first couple of years. One thing that remained relatively constant is good writers sharing strong opinion succinctly stated. And you see those writers go on to bigger and better things. It really is a thinkers and writers place to be even when they're doing things that might be characterized by other folks in the media as trolling.
It's definitely got a voice, but it's not always monolithic in tone.
There's a lot of disagreement within Gawker. That's one of the wonderful things about our format, particularly as we've gone to this much-talked-about Kinja format. We have a platform now for people to dissent with each other within one post. I've gone into colleagues' posts and made comments. I don't think there's a narrowness in perspective, generally. I think there's a strong voice, and that's the thing we have in common.
Do you run the amazing Florida man Twitter feed?
[Laughs] That's not me, sad to say.
Is Florida as weird as its reputation says it is?
It is a place that lives up to its reputation and also requires a bit of demystifying and translating by people who are here.
What's your most Florida moment?
It's really hard to narrow it down to one. Most immediately, as I'm talking to you, I can see in the setting sun, I can look at the State Capitol and am still thinking about how over the holidays they had started with a Christmas tree display, and then there was a Jewish display that appeared. Then there was also a Festivus pole with PBR cans around it. Then the Flying Spaghetti Monster — a bunch of uncooked spaghetti on a chair. All side by side. Because the State Capitol belongs to the people and you can't say no [to religious expression]. It started with some Christians who wanted to put Christ back into Christmas. Then it was a Festivus pole with PBR cans.
https://digiday.com/?p=63146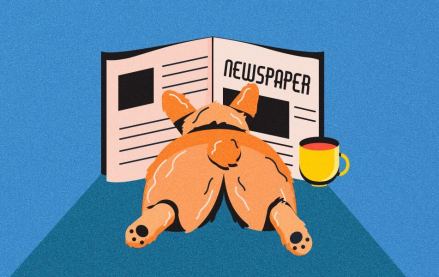 November 30, 2023 • 4 min read
Digiday+ Research found that publishers' programmatic ad revenue didn't quite live up to expectations this year, but they still see it as a growth area.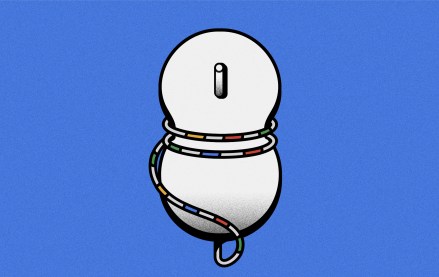 November 30, 2023 • 13 min read
For a couple of publishers, referrals from Google are down upwards of 60%.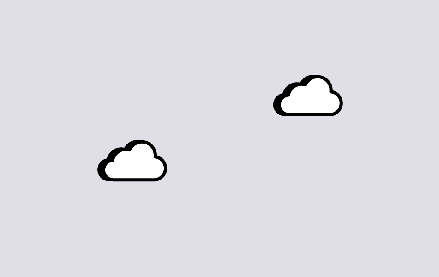 November 29, 2023 • 6 min read
Reducing carbon emissions from the digital ad ecosystem is an important priority, but various players are skeptical that much can — and is — being done to practice sustainability.