The story of our time in media is the transition from the analog to digital era. One of the most powerful aspects of this is how media is unbundling from distribution, withe far-reach and potentially disastrous results for many players.
Om Malik
laid this out recently
on a post in which he compared what's going on in media to what he saw in telecom in the aftermath of the Telecommunications Reform Act in 1996. That unbundling led to fierce competition, huge price decreases and an industry forever changed. The same is happening now to media, Malik notes.
He's right, of course. That's the top concern for publishers as they lose control over the bundle between content and distribution. The networks continue to fight this, but nobody much cares what network carries their favorite shows. Apple broke the music labels bundle with its single-song sales. Things are no different for publishers in the digital world. Take, for instance, the Zite app for iPad. It creates a personalized magazine of content based on your Twitter feed or Google Reader account. It learns what you like, what you don't, what you should read, what you shouldn't. Most importantly it pulls the content and delivers it in a neat package, much like Flipboard does.
These efforts present a serious challenge. There's little doubt that apps like Flipboard and Zite provide a powerful consumer proposition. But what will it mean for publishers pouring millions into their own apps? Will the convenience of a Zite and Flipboard trump the bundle of content on offer from publishers?
On a related front, publishers are faced with a potentially more dangerous unbundling of their audience data from the content. The rise of ad exchanges and demand side platforms means that, for the first time, advertisers can separate audience from media. That means there are times when the audience information is more valuable than the place carrying the ad. Now most top-level publshers should theoretically be fine in such a situation, if they have top audiences. But the truth of the matter is they've been bundling chaff with the wheat for years. That's no longer possible. The more progressive publishers like Ziff-Davis understand this and are retooling to adjust how they approach the market. Some are still stonewalling. That's probably a losing proposition.
As Malik points out, publishers are in a difficult position because the ad system is biased in favor of those that can churn the most page views at the lowest cost.There's little doubt that media is undergoing a massive transformation, as attention is ever more scattered across communication and gaming platform and away from content properties.
The decision for publishers in this unbundled era is whether they follow the lead of AOL and Demand Media in churning out mass amounts of low-cost content or strive to create some semblance of scarcity that's long been the cornerstone of media. With distribution no longer a source of scarcity, many publishers will probably lean into another direction, caputuring true audience attention — something that everyone can agree is in short supply. This was recently
addressed by John Battelle
, who wrote of an "interest bubble" of too much content, published too often  and with too little thought.
"I sense a big opportunity to create a new kind of publication, one that has at the center of its brand a thoughtful and deeply informed point of view.
https://digiday.com/?p=909
October 2, 2023 • 1 min read
•
•
The publishers who attended DPS were focused on the potential upsides of applying the technology to their operations while guarding against the downsides.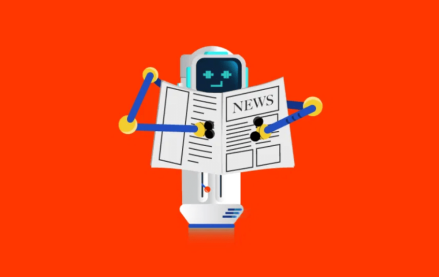 October 2, 2023 • 4 min read
•
•
Now that ChatGPT users can surf the internet for information, some publishers are reconsidering the weight of the issue.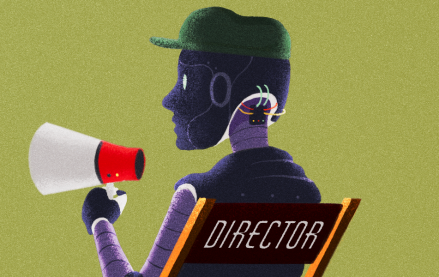 October 2, 2023 • 5 min read
•
•
As Meta makes celebrity-like chatbots, ChatGPT learned to "hear," "see" and "speak" while Spotify is piloting AI-translated podcasts.