Media Briefing: Market check on which ad categories are spending on publisher campaigns
February 9, 2023 • 11 min read
•
•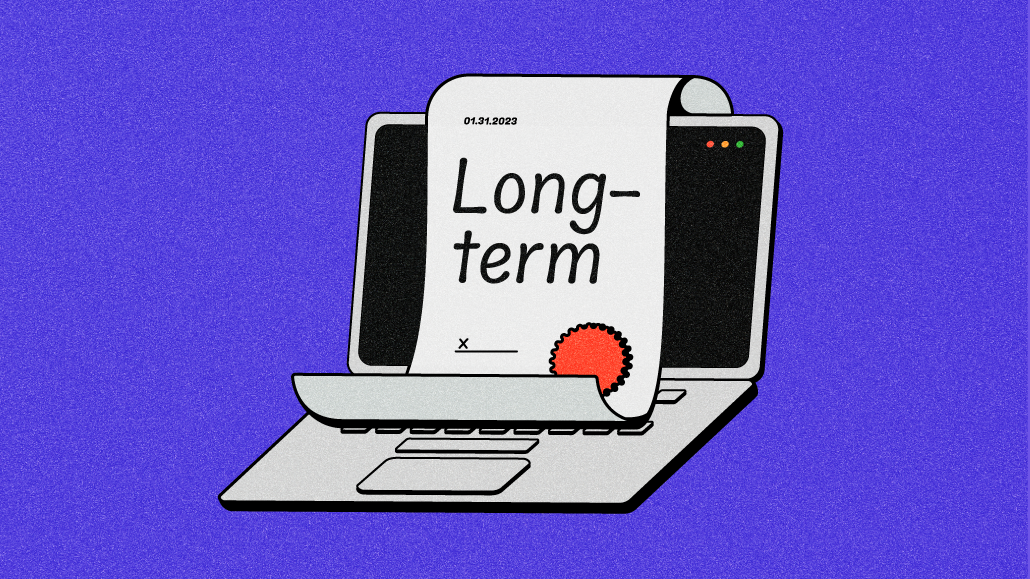 Ivy Liu
This Media Briefing covers the latest in media trends for Digiday+ members and is distributed over email every Thursday at 10 a.m. ET. More from the series →
This week's Media Briefing looks at which advertising categories are or are not buying campaigns from publishers this quarter.
Market check
A rundown on the New York Times' Q4/FY 2022 earnings
Penske Media pays $100 million for a 20% stake in Vox Media, Forbes is valued at $800 million and more
Market check
The key hits:
Travel is the top-spending advertising category so far this quarter, according to five publishers.
Technology ad dollars, however, looks as though they won't come back into the mix until Q2.
The finance category is seeing mixed results at the moment. While 4 out of 5 publishers said this category is down, one media exec reported this category is up.
So far, the overall trend for publishers' advertising revenue is down in the first quarter but not all advertising categories are to blame.
While several publishers have reported that their direct-sold ad businesses are pacing between single-digit percentages to 25% lower than forecasts and open programmatic market RPMs are down between 20-55% year over year, the auto, travel and finance are all strong advertising categories, according to five publishers who spoke with Digiday for this story.
"I think the traditional assumption is that when a slowdown comes, everyone's impacted — all of the economy is impacted equally. That doesn't seem to be the case for the last few quarters, including the start of this year," said a media executive who spoke to Digiday on the condition of anonymity.
On average, advertiser budgets are down between 5% to 20% this quarter over Q1 2022, according to two execs who sit on the buy-side and were also granted anonymity in exchange for candor. While this range is broad, the buyer added that each client is approaching budget cuts differently and the category they fall under is impacting spending as well right now.
Here's a breakdown of which advertising categories are spending, aren't spending or are semi-spending with publishers this quarter.
Spending
Nearly every publisher referenced travel as the advertising category spending the most year-over-year right now, with confirmation from one media buyer that those budgets have been least impacted by the economic downturn.
The travel category has been steadily strong since COVID vaccinations became widely available and over the past couple of quarters, that travel spend has increased beyond what it was in 2019. "Travel has now eclipsed pre-pandemic levels for us," said the first media executive.
Despite one media buyer saying that their auto clients' budgets were down this quarter, three media execs said the auto category was performing well for them.
"Auto is super hot right now. There's a ton of car launches coming this year. Super heavy [electric car] focus [and] there's a lot of marketing dollars that are going to go into the launch support," said the first anonymous media exec.
Consumer packaged goods (food and non-food)
Three media executives said that CPG was a top spending category this quarter.
"[Consumer packaged goods] are seeing pretty good returns in their business and they haven't really slowed down [on advertising]," said the first media exec.
Both non-food CPG and the food and beverage categories are seeing growth this quarter, according to a fourth publisher who spoke on the condition of anonymity. And while not specifically a CPG category, they added that pharma was up inline with both CPG and travel.
Citing the improvements to the supply chain, a fifth publisher who spoke on the condition of anonymity said "CPG is where we're seeing a huge amount of opportunity come in."
Not spending
The tech category dropped 2% in ad spend from January 2022 to January 2023, per MediaRadar data.
Tech was the most commonly cited, non-spending category this quarter by every media exec interviewed for this piece. This is unsurprising given the amount of layoffs happening in the tech industry right now.
"Tech is one of our biggest categories [and] you look at the layoffs and for obvious reasons, they're just not willing to engage on marketing budgets," said a second media exec who spoke on the condition of anonymity. And despite Google, Amazon and Salesforce all being top advertisers for this publisher, they will not be spending on ad campaigns until the second quarter this year.
Not quite unusual, as the tech category often swings heavier in the back half of a calendar year, thanks to many product launches that are anchored to the fall season, but the first media exec said that "some of the big tech companies are seeing a big slowdown," even compared to traditional pacing for the first quarter, "whereas in the middle to end of last year, they were still running pretty hot."
"Beauty, I think the overall sentiment we're hearing from clients is that holiday sales weren't great and that's impacting some Q1 budgets," said the third media exec.
Mixed
The financial category dropped 16% in ad spend from January 2022 to January 2023, per MediaRadar data.
In-line with tech, business/B2B and finance are "pretty soft," according to a third publisher who spoke on the condition of anonymity. Three additional publishers agreed that this category was down for them in Q1.
"Finance was so slow and so quiet … and the RFPs that we usually get in November, we just got [in mid-January]. And so that means they might not hit in the first quarter, but we're just glad that we're seeing them," said the second media exec, who added that despite their late arrival, the RFPs do not have any budget cuts compared to this time last year.
And yet, the fifth publisher said that finance, specifically around credit cards, banking and personal finance, is an extremely opportunistic category this quarter, so much so that they're planning to launch a new personal finance editorial vertical on their site.
The retail category dropped 12% in ad spend from January 2022 to January 2023, per MediaRadar data.
Retail is "way down," said the fourth media exec, who added that this is not unusual coming off of the holiday season.
Luxury fashion, however, is still spending, the exec added, which was backed up by the third executive.
What we've heard
"We seem to be talking ourselves into the slowdown [versus it] being a reality. We see the macro consumer economic indicators are being pretty resilient in terms of spending and GDP. It's more like we're just speaking into existence than being a reality at this point."

– An extremely positive media executive
The New York Times Company's latest earnings report
The New York Times Company's business was buoyed by increases in digital subscription revenue as it continues to aggressively push readers to pay for its bundle. However, digital advertising revenue growth was flat for the company in the fourth quarter of 2022.
The company added 1 million net digital subscribers last year – its second best year for net new subscribers since 2020 – and now has 9.6 million total subscribers, inching toward its goal of 15 million subscribers by the end of 2027.
By the numbers:
In 2022, total revenue was $2.3 billion, up 11.3% from 2021.
Operating profit in 2022 increased to $347.9 million, up 3.7%.
Ad revenue in 2022 was $523.2 million, up 5.2%.
In Q4 2022, total revenue was $667.5 million, up 12.3% compared to Q4 2021.
Total operating costs were $548.3 million in Q4, up 9.6%.
Ad revenue was mostly flat at $179.2 million in Q4, up 1.4%.
Digital-only subscription revenue was $269.2 million in Q4, up 31%.
The company added 240,000 net digital-only subscribers in Q4 2022.
Wirecutter's affiliate revenue grew by more than 20% in Q4, due to the holiday shopping season.
Bundle keeps the Times growing
The New York Times reached "record highs" in both the total volume of new bundle subscribers and the share of new subscribers choosing the bundle by the end of 2022, CEO Meredith Kopit Levien said on a Wednesday morning earnings call.
More than 30% of new subscribers chose to pay for a bundle subscription versus subscribing to a single product, Kopit Levien said, which includes access to all of the Times' digital news products, Games, Cooking, The Athletic and Wirecutter. "That's roughly six times more than in the prior year," she added.
Ad revenue slowdown
Despite its subscription business success, The New York Times was not immune to the economy's impact on the advertising market. When adjusted for a change in the company's fiscal calendar (which meant Q4 2022 had six more days than Q4 2021), total ad revenue fell by 2.4% and digital advertising revenue declined by about 4%, said evp and CFO Roland Caputo.
Digital advertising revenue was $111.9 million in Q4 2022, compared with $111.1 million in Q4 2021.
The New York Times Group – which does not include The Athletic – "exceeded guidance" in its direct-sold and programmatic advertising businesses in the quarter (plus the additional ad revenue from The Athletic, which started selling display ads in September), Caputo said. However, lower creative services revenue dragged down the year-over-year numbers.
Cost savings
Despite the Times' efforts to cut costs last quarter, the company's total operating costs were up nearly 10% year over year in Q4. This was primarily due to an increase of product development costs (such as expansions to the team), which increased 30% compared to the same period in 2021.
Sales and marketing costs decreased year over year by 36% in Q4 to $62.5 million.
Cost of revenue at the Times increased by about 11% year over year due to the additional days in the quarter, headcount growth in the newsroom and higher print raw material costs, Caputo said.
While the company is continuing to expand its newsroom, engineering and data teams, the Times has slowed headcount growth across most of the company, Kopit Levien said. The Times has also "reduced headcount in a few areas," she added. A New York Times spokesperson said some open roles were closed last year, and the Kids beta app was sunset.
Plans for 2023
The Times announced on Wednesday that its board had approved a new $250 million Class A share buyback program – where the company will buy its stock back from shareholders so they can cash out on their investment – and will aim to return at least 50% of the company's free cash flow to shareholders, Caputo said.
The Times expects total subscription revenue to increase by 6-9% this quarter compared to Q1 2022, Caputo said. Digital-only subscription revenue is expected to grow 13-16% year over year this quarter.
However, the company expects overall and digital ad revenue to decrease in the "low-single digits" this quarter, Caputo said, slightly better than what several other publishers have reported in regards to their Q1 advertising businesses.
The Times expects to slow cost growth in the second half of 2023, he added.
— Sara Guaglione
Numbers to know
$100 million: The amount of money Vox Media raised in investment from Penske Media, which gives the Rolling Stone and Variety publisher a 20% stake in Vox Media, making it the largest shareholder of the company.
$800 million: The valuation of Forbes by a group of investors led by India-based Sun Group that is putting a bid for the media company.
$50 million: The amount of money that former owner of The Hill Jimmy Finkelstein has raised for his new media venture, The Messenger.
40%: The amount that The Guardian U.S.'s advertising revenue is set to grow year-over-year once its fiscal year ends on March 31.
What we've covered
The Athletic's Sebastian Tomich is looking beyond ads and subscriptions to reach profitability:
The path to profitability for The Athletic was originally set for 2023, and was later pushed back to 2025 after The New York Times bought the sports publication.
To achieve this profit goal, The Athletic's chief commercial officer Sebastian Tomich is focused on everything from programmatic advertising, ticket sales, sports betting partnerships, and licensing intellectual property to streamers, he said on the latest episode of the Digiday Podcast.
Listen to the conversation with Tomich here.
How newsroom unions intervene when members get laid off:
Newsrooms have been unionizing at a rapid pace in the past decade, especially since the pandemic began.
But amid the wave of recent layoffs in the media sector, what are all these new unions doing now to help the hundreds of people that have been let go?
Read more about how unions get involved during media layoffs here.
Despite Q1's slow start, publishers are bullish about events revenue for 2023:
With publishers reporting that Q1 advertising revenue is tracking 10% to 25% down from forecasts, it looks like events might be that small saving grace.
Publishers are finding that not only are advertisers willing to sign campaign deals this quarter, but they're also willing to commit to events as far as nine months out.
Read more about the state of event sponsorship here.
Digiday+ Research: The economy will hit the media and marketing industries this year, but differently:
The economy will plague both the media and marketing industries in 2023 but the hit will be uneven between publishers and agencies.
More than three-quarters of publisher pros (77%) told Digiday that economic trends will be the biggest challenge the media industry faces this year.
Read more about how publishers and marketers are viewing 2023's challenges here.
What we're reading
With the sale of the National Enquirer, the era of print tabloids comes to a close:
The sale of the scandalous gossip paper, the National Enquirer, is the latest of a series, marking the end of an era of print tabloids in the U.S., wrote Axios. This has led to an opening for digital influencers and websites to take over the role of sharing celebrity gossip, which often leads to even less accountability.
The Arena Group is using multiple AI technologies to write articles:
The publisher of Sports Illustrated is using artificial intelligence to help produce articles and pitch potential story topics to journalists, according to the Wall Street Journal. The company is reportedly using AI startups Jasper and Nota, as well as tech from ChatGPT's creator OpenAI.
Pitch deck: Why Morning Brew bought short-form video platform Our Future:
In its pitch deck, Our Future advertised that it had more than 450,000 subscribers on YouTube and about 470,000 on TikTok, according to Insider. This is partially what led Morning Brew to acquire the business this year for an undisclosed amount.
ChatGPT makes creating fake news really easy:
A fake newspaper called the Suncoast Sentinel and a fake editor byline for Michael Martinez were created in less than half an hour by ChatGPT, according to Poynter. And while the fabrication of news can happen by the human hand just as well, "in just a few hours, anyone with minimal coding ability and an ax to grind could launch networks of false local news sites … using ChatGPT," the article read.
https://digiday.com/?p=488431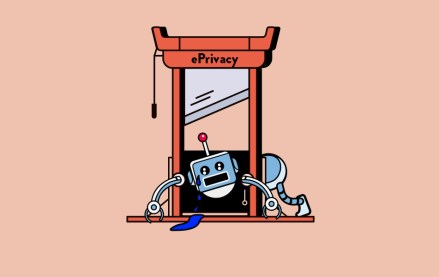 September 29, 2023 • 5 min read
•
•
Publishers are unsure if blocking AI web crawlers is enough to protect their content from being scraped and used to feed AI tools and systems.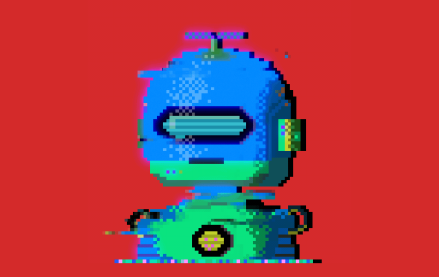 September 29, 2023 • 6 min read
•
•
New features include a new chatbot called MetaAI, Bing search integration, new AI image tools, and dozens of celebrity characters.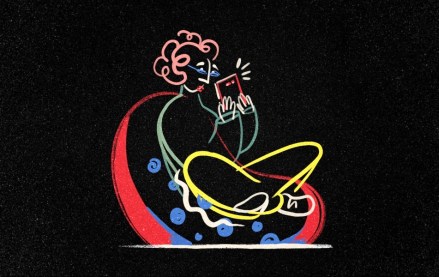 September 28, 2023 • 3 min read
•
•
The Financial Times has launched another lower-priced, subscription-based mobile app product a year after the debut of FT Edit to reach international readers.