Web video is still waiting for its first true breakout original series. But that may soon change, courtesy of — Macy's.
The nearly 85-year-old department store, in conjunction with Alloy Entertainment, on Sept. 15 will launch "Wendy," a six-part Web series with movie-like production values, literary heritage and TV talent. The six-part series, designed to serve as a prequel to a potential big-screen movie, is a modern-day spin on the classic book, play and movie "Peter Pan." It stars singer/actor Tyler Blackburn, a poor man's
Tim Riggins
who has been a regular on ABC Family's Gen Y hit "Pretty Little Liars," and Meaghan Martin, best known for appearing in Disney Channel's
"Camp Rock."
 The show, a love story about a girl named Wendy who meets a mysterious boy named Pete, looks like it could be part of the CW's fall lineup. But the ambitious goal behind "Wendy" isn't necessarily to go viral and land a second season, but rather to launch a big-screen franchise.
While Web shows have struggled to attract regular audiences (
lonelygirl15
and
Prom Queen
were several years ago), "Wendy" has the right pedigree to break through to teens and young adults. Alloy is the production firm behind several shows with passionate followings among younger demographics, including "Pretty Little Liars" and the CW's "Vampire Diaries" and "Gossip Girl."
"We thought of this as a reboot of a classic tale," said Josh Bank, president of East Coast for Alloy Entertainment, listing the recent, darkly modern movie "
Little Red Riding Hood
" as an inspiration. "We asked, how could we revive this for a modern audience. This is a about a girl, living in LA, meeting a guy who changes her life."
That is, a girl and a guy who will happen to be wearing Macy's clothes in each episode. But that's about the extent of the branding push in "Wendy," other than pre-roll ads and a brought-to-you-by message. This wasn't a case of Macy's looking to shoot a talk show about how great its clothes are.
"We pitched it to them," recalled Bank, who explained that it was never the goal to create a show around an ad message. "We don't generally do that. It's really important not to hit people over the head. We're good at what we do."
And what Bank and his company do is create original entertainment. But what is Macy's doing launching a Web series? "We are a brand where we continually talk about ourselves as an entertainment company," said Martine Reardon, Macy's evp of marketing. Reardon listed the Macy's Thanksgiving Day Parade and the Macy's 4th of July Fireworks as examples.
In 2009  the retailer launched "Yes, Virginia," an animated Christmas special on CBS. So content production is starting to become part of the company's marketing strategy.
"As the years go by, we are producing more and more entertainment," said Reardon. But why a Web show, given its record of failures  — even those aimed at
teens
?
"For this Millennial age group, that's predominantly where the target is," said Reardon. "I'm pretty confident that if we take a couple of risks [we'll succeed.] That's my gut instinct, especially when you look at the way this group consumes digital vs. TV."
Speaking of TV — that's where "Wendy" might have a tremendous advantage over failed Web shows of the recent past.  Besides featuring two known TV actors, Macy's has been promoting the show extensively over the past few weeks on the air. After all, even the most popular TV shows need to regularly remind viewers when they are airing.
In addition, Alloy has launched the requisite Facebook page for "Wendy" and will feature the show on its YouTube channel. Plus, Blackburn released a music video, "Save Me," on Aug. 15 on both channels and Macy's MStyle Lab to further drum up interest in the show. Alloy will also promote the series on its Web sites and the Channel One Network, its in-school news network aimed at middle and high schoolers. "Wendy" will eventually be distributed on Macy's site, YouTube, Facebook and "all over the Web," said Reardon.
"We're trying something big," said Bank. "To have a hit Web series. We've got real production values, real actors with fan bases. That's the biggest draw. I don't think anybody has done a scripted Web show that everybody is talking about. The opportunity is still there."
It will be interesting to see if Macy's shares viewership numbers for "Wendy." At this point, few are expecting Web video to have its "I Love Lucy" moment. A "Pretty Little Liars" moment would do just fine.
https://digiday.com/?p=2604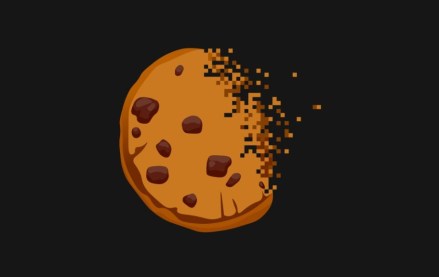 September 25, 2023 • 1 min read
During the Digiday Publishing Summit, execs from companies including Condé Nast, Dotdash Meredith and Thomson Reuters assessed the industry's readiness.
September 25, 2023 • 5 min read
Publishing executives shared their honest and unfettered opinions on the rise of generative artificial intelligence technology and its impact on traffic, IP protections, content production and jobs at the Digiday Publishing Summit last week.
September 25, 2023 • 5 min read
Here is A sampling of other AI-related news from last week.