The biggest winner of Election Day — after Hillary Clinton or Donald Trump, that is — will be Facebook and live video in general.
More than a dozen media companies including ABC News, The New York Times, NowThis and The Washington Post will be hosting live video streams on Facebook today as American voters head out to elect a new president. With each company planning hours of live content, it's likely you won't be able to escape the election in your news feed. This is in addition to the handful of publishers employing a variety of other tricks — from live email newsletters to 360-degree videos — to grab your attention today.
Here is what several news publishers — both big and small — have planned when it comes to going live today:
ABC News
Following their partnership for the presidential conventions and debates, ABC News and Facebook are teaming up to cover the election. ABC News' Facebook page will offer multiple live videos from anchors and correspondents at polling centers and candidate election parties around the country. Anchored ABC News Facebook coverage will begin at 7 p.m. ET, hosted by "Nightline" anchor Dan Harris, Amna Nawaz and LZ Granderson. ABC News and Facebook have also erected a "live booth" in Times Square, from where "Good Morning America" host Michael Strahan and ABC News correspondent T.J. Holmes will interview passersby. All of ABC News' live video will also stream on the publisher's website and apps.
CBSN
Count CBSN, the 24-hour live-streaming news network from CBS News, as one of the few media companies that isn't guaranteed to go live on Facebook. The network still plans to do a lot of live content — its coverage will begin at 6 a.m. ET, hosted by anchor Josh Elliott and CBS News correspondents Vladimir Duthiers and Reena Ninan — it will just be available on the CBSN site and apps.
"We stream our live coverage from CBSN on Facebook and YouTube when there's major breaking news, because then it's a public service and we are not running commercials against it," said Christy Tanner, svp and gm of CBS News Digital. "Until there are more clear monetization opportunities and we have the ability to pass our own ads through [to social platforms], we're not going to cannibalize our own audience and revenue for CBSN."
CBS News' TV election special, which is scheduled to run from 7 p.m. to 2 a..m., will replace the CBSN-anchored stream during those hours. Once the special is finished, the CBSN crew will go live to provide additional analysis.
CNN
CNN, which will be doing its usual live election coverage on TV during the night, will use Facebook Live as a second screen. Starting at 9 a.m. ET, the publisher will roll out a steady diet of Facebook live videos on the CNN and CNN Politics Facebook pages. This will include live clips from reporters embedded in battleground states as well as drone shots of voting locations and international reactions. Once the evening TV coverage begins, expect to see more remote live shoots from watch parties and other important places.
FiveThirtyEight
ESPN's FiveThirtyEight will air an hourly live stream that provides state-by-state updates throughout the day. The stream will be hosted by editor Nate Silver, who will also appear on ABC News' coverage. In addition to Facebook, these videos will also air on ABC News's site and apps.
The New York Times
The Times, which has seven people on its Facebook Live team, will begin its live stream at 4:30 p.m. ET. Hosted by the paper's Facebook Live executive producer Louise Story and political reporter Michael Barbaro, the stream will include live video reports from correspondents at polling stations, college campuses and election-viewing parties around the country. Overall, a few dozen Times journalists including executive editor Dean Baquet will participate, the company said. (The Times has also taken down its paywall to give people full access to its election coverage.)
NowThis
If you're exhausted by the election and need a break, NowThis has you covered. The publisher plans to air a 12-hour Facebook Live called "No Sleep 'til POTUS." Instead of breaking-news coverage delivered from behind a desk, NowThis's stream will be more like a telethon. Starting at noon and shot mostly from NowThis' studio in New York City, the special will be hosted by comedian Jordan Carlos and NowThis' managing editor for politics Vesha Sharma. The stream will include video recaps of the last year in U.S. politics, election-themed party games, remote segments and celebrity guest appearances by Chelsea Handler and Fat Joe, among others. For those interested in how the race is unfolding, updates will be provided.
It will be all hands on deck for NowThis, with at least 80 staffers expected to participate in some capacity, said Tina Exarhos, chief content officer at NowThis.
"People can go to the top broadcasters to see number-crunching and every single view on the polls — but that's not why anyone is coming to our live stream," said Exarhos. "Certainly, we care about it and will report as it unfolds, but this is more about having a collective sigh."
The Washington Post
The Post is planning five-plus hours of live video, broadcasting from its D.C. offices where it will delve deep into election maps as well as provide live feeds from both of the campaigns' headquarters. The Post's entire video team of 45 will be involved, plus 10 people from politics and social. "This is the most ambitious live broadcast we've undertaken," said Micah Gelman, senior director of editorial video for the Post. "We've got the top political team in the country, and you'll get that information directly from the source."
The Young Turks
The Young Turks plan to host a live studio show for at least 10 hours, or as long as it takes until the race is decided. The show will be streamed simultaneously across Facebook, YouTube and Twitter, and will have as many as 80 on-air and behind-the-camera talent involved in the production.
YouTube remains the biggest live-streaming hub for The Young Turks Network, but Facebook is quickly growing. Twitter is the newest live vehicle for the online news publisher, which has only been experimenting on the platform for a few weeks, said Steven Oh, COO of The Young Turks Network. "Twitter is really pushing the live component," Oh said. "It's interesting to us because we previously used a Twitter hashtag to interact with our YouTube viewers; now it can be more integrated."
Lucia Moses contributed to the report
https://digiday.com/?p=208805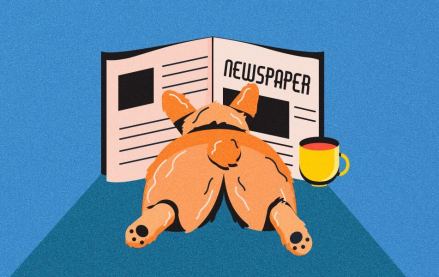 November 30, 2023 • 4 min read
Digiday+ Research found that publishers' programmatic ad revenue didn't quite live up to expectations this year, but they still see it as a growth area.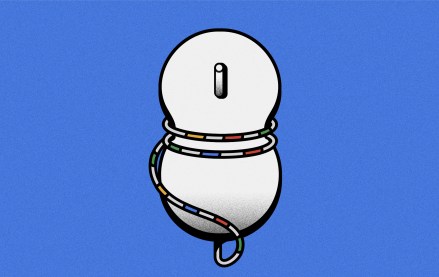 November 30, 2023 • 13 min read
For a couple of publishers, referrals from Google are down upwards of 60%.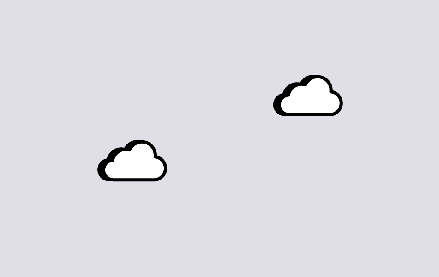 November 29, 2023 • 6 min read
Reducing carbon emissions from the digital ad ecosystem is an important priority, but various players are skeptical that much can — and is — being done to practice sustainability.