With its recent acquisition of Bizo, LinkedIn is building out what some say will be one of the more powerful ad networks available, giving it the opportunity to further cement itself as the premiere platform for business-to-business marketing.
LinkedIn will be able to sell B2B ads that exist on either end of the purchase funnel: highly targeted, off-site display ads for direct response purposes and in-stream, native ads for branding. It just doesn't want to talk about it (at least loudly).
"Ad networks are not great businesses these days with fraud and viewability," Steve Carbone, chief digitial officer at Mediacom, told Digiday. "They want to show Bizo as something that's going to be a lot better. No one wants to be just another ad network right now."
When LinkedIn bought Bizo, an ad tech firm that specializes in B2B advertising, for approximately $175 million this July, it said that it was largely to improve on-site targeting. But Bizo also helps advertisers target display ads across the Web, and Carbone said combining that inventory with LinkedIn's unprecedented amount of professional data would make that much more powerful.
"Bizo already has a strong network, and when you add in LinkedIn data, it gets even stronger," Carbone said. "It definitely gives them a differentiating advantage."
The move mirrors Twitter's acquisition of mobile ad network MoPub and the mobile audience network Facebook launched this April.
LinkedIn, however, declined to position Bizo as an ad network play.
"What I can tell you in terms of our recent acquisition of Bizo is that our goal is to create a full-funnel platform for B2B marketers," Penry Price, LinkedIn's vp of marketing solutions, said in a statement. "Bizo's technology will allow us to add new layers to our content-based products and maximize their potential."
LinkedIn CEO Jeff Weiner said during the company's most recent earnings call that Bizo was primarily to improve on-site targeting but would be also be used as an ad network.
"I would characterize it less as an ad network play, although, of course, our customers are now going to be able to target the right prospect, engage that prospect, and nurture that prospect through multiple channels on LinkedIn and off," Weiner said.
LinkedIn's reticence to characterize Bizo as an ad network is understandable given how ad networks have struggled recently, and how LinkedIn's past ad network initiatives have failed to gain much traction.
LinkedIn first dabbled with using its data to target ads offsite in 2008 when it launched "Audience Network" with Collective Media. The initiative allowed advertisers to use LinkedIn's vast trove of professional data to target display ads on hundreds of other publishers' websites at the staggeringly high price of between $30 and $76.50 per thousand views (CPM), according to a 2008 Guardian piece on the announcement.
But the audience network never gained much traction, according to Sahil Jain, CEO of AdStage, an ad tech company that's also a LinkedIn partner.
"I don't know if it was a widely adopted feature," said Jain. "Our hope is that Bizo will become the new audience network. Bizo has a huge network."
Audience Network was shut down "years ago," according to Price. Collective declined to comment.
LinkedIn experimented with using its data to serve ads off-site again this summer when it ran such a test with Xaxis, the programmatic buying arm for media agency network GroupM, in June. Brian Gleason, Xaxis's managing director for North America, said that the test was small and did not yield impressive-enough results to constitute a lasting partnership.
"On both sides, we just found it was not a massive opportunity," Gleason said.
But Gleason did say that Bizo does represent a huge opportunity for LinkedIn.
Serving ads off-site via Bizo will be a nice complement to LinkedIn's immensely popular sponsored updates ads. Sponsored updates — which allow marketers to display their native ads within a LinkedIn's stream of updates a la a promoted Facebook post or tweet — have been a boon to LinkedIn's ads business over the last year.
Sponsored updates constituted 28 percent of LinkedIn's "Marketing Solutions" revenue in the second quarter this year, up from 23 percent the previous quarter, 15 percent the last quarter of 2013 and just 7 percent in third quarter of 2013.
The sponsored updates are an integral part of LinkedIn's pitch to brand publishers looking to distribute their stories to business professionals. As Intel has shown, for example, paying to promote stories on platforms can be a cost-efficient way to attract readers.
"Bizo is our first acquisition in Marketing Solutions, and we're enthusiastic about the possibilities," Price said.
Image via Twin Design / Shutterstock.com
https://digiday.com/?p=88507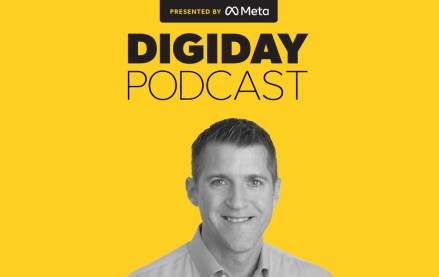 November 28, 2023 • 4 min read
Google's vp of global ads is confident that cookies will be gone from Chrome by the end of next year, despite all the challenges currently facing the ad market.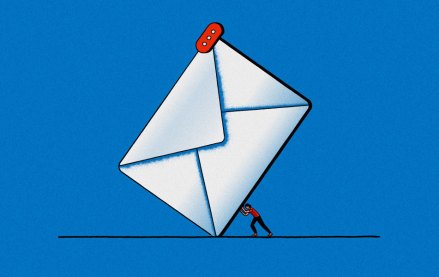 November 28, 2023 • 6 min read
Some email newsletter platforms' click-through rates are actually click-to-open rates, which are measured against the number of emails opened rather than the emails sent. But buyers seem to prefer it that way.
November 24, 2023 • 5 min read
Publishers' events businesses picked up pretty significantly during the back half of this year — and they will focus on sustaining that lift into 2024, according to Digiday+ Research.