While Bauer's young men's publications FHM and Zoo are shutting down, rival Lad Bible is forging ahead, rolling out its first mobile app.
With the app, Lad Bible is working to shed the lad image. Due out next month, the iOS app will emphasize more quality storytelling and video, mirroring a change Lad Bible has gradually made on its site, where some of its most-shared stories are news-related and often featuring strong female figures. After the Paris attacks, for instance, the site published 30 stories in 24 hours, getting hundreds of thousands of views, Lad Bible marketing director Mimi Turner said.
"The Paris attacks were a big thing for us," she said. "They came to us because they wanted a place to talk about it. We're not really a publishing business; we're a community."
The shift is in some ways reminiscent of the road taken by BuzzFeed, as it started in drawing audiences with low-brow content and then hired up a formidable news division. Lad Bible, launched in 2012, is following a similar trajectory. The publication boasts a reach of 150 million, thanks in large part to Facebook, according to The Guardian. The site's content is a mix of the viral and more serious fare, from an update on what Anonymous is doing to fight ISIS to a compilation of viral photos.
The publisher has used Snapchat to get the word out, releasing nine videos showing the making of the app. The videos got 1 million Snapchat views in 24 hours, showing there's appetite for the app, Turner said.
Lad Bible has managed to stay relevant while the FHMs and Zoos of the world failed to adapt to the "new world" of publishing, said DigitasLBi strategy director David Carr.
"Internet news is about moving fast, breaking things, and don't ask for permission; ask for forgiveness. Lad Bible has recognized there is more to lads than laddism, which is why it has broken out of its niche," he added.
Lad Bible's Turner said the company has been inundated with calls ever since the news broke about FHM and Zoo, but she stressed that the target audiences of Lad Bible compared to the Bauer Media brands are actually "generations apart."
"Most of our news and content team were probably in junior school when FHM was at its height," she said.
The investment in owned platforms is noteworthy for Lad Bible, known for its success with Facebook. Carr said a mobile app will give Lad Bible more control of its content and make it less susceptible to Facebook's algorithm changes.
"An app will keep its audience within its own content environment, so it's less dependent on Facebook, which can change its algorithm and switch you off whenever it likes," Carr said.
https://digiday.com/?p=147645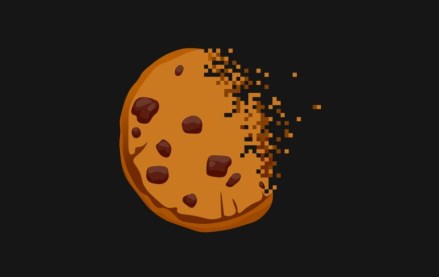 September 21, 2023 • 9 min read
Publishers who attended the Digiday Publishing Summit opened up about their top challenges, concerns and curiosities during closed-door, anonymous town hall meetings.
September 21, 2023 • 3 min read
WBD is seeing ad revenue growth from its YouTube channels and engagement on Threads surpass performance on X.
September 21, 2023 • 4 min read
Powering all of Amazon's hardware is an updated large language model, that could help connected devices actually be smarter.