While Facebook is courting publishers, millennial-focused messaging app Kik is also wooing publishers and brands to push content on its platform.
Kik has made no secret of its goal to go beyond a messaging platform and become a place where younger consumers play games, order food and movie tickets, and even do banking. Its CEO, Ted Livingston, has said he wants to replicate the success of Tencent's WeChat in China, making Kik the "WeChat of the West."
To that end, the Waterloo, Ontario-based Kik has hired Josh Jacobs as president of Kik Services, a new division at the company. Jacobs formerly was CEO of Accuen, an Omnicom Media Group programmatic agency, which he left in March after four years. Jacobs said he plans to add another 10 to 20 people to Kik's 70-person staff to work with brands and media outlets.
"What we're seeing [in Asia] is, it's become far more than a way to communicate with friends and family," Jacobs said. "Kids in this country look a lot more like the consumer base in some of these countries. So what we see with Services is, if you start with core messaging, what are the other activities people want to engage with?"
Other platforms are grappling to make deals with media companies in a land grab for consumers' time. Facebook has been stepping up its efforts to be a tighter partner with media companies. Last week, it introduced Instant Articles, which lets publishers post their mobile articles directly to Facebook to enable a fast-loading experience for readers. Snapchat has been letting publishers post original content to be read exclusively on its platform through its new Discover feature.
For its part, Kik has already introduced tools to help brands and publishers connect with its users, which it claims number 200 million. Its Promoted Chats feature makes it easier for companies to be found by consumers on the app, and users can text keywords to a company to make conversations more relevant. It has made headway with publishers including BuzzFeed, The Washington Post and NBC News, which recently began using the platform to send users news and trivia games. But in keeping with Kik's opt-in model, the user has to initiate the communication with the publisher by sending the company a text. For example, texting "LOL" to BuzzFeed gets an instant response with a link to "The 25 All-Too-Real Stages Of Going From Hungry To Hangry."
Ultimately, it may not be a winner-take-all situation for the platforms. Kik has an advantage in that its user base is young (42 percent of its audience is aged 18-24, according to comScore), which gives it all the more time to develop their loyalty, said Cathy Boyle, senior mobile analyst at eMarketer. People use messaging apps for different things and with different groups of people, so in that sense, there's still room for growth, as long as the apps keep their point of difference. "They're always going to have that pressure to have that newest feature. That's what's going to keep users engaged," she said.
Jacobs said he sees Kik as complementary to the others but with the advantage that it reaches a concentration of young people and that it enables brands and publishers to have a back-and-forth with users.
"The reason publishers are doing more with us is because they are getting access to a huge audience that's engaging like crazy with their content," he said. "You're not just in the traffic-driving business."
In expanding its services, however, Kik is mindful of the need to be careful in letting brands in on what is a highly personal, one-to-one communications experience.
"They turn to these apps when they want to talk to each other," Boyle said. "They have to not forget that value proposition. That younger group still values that. There is sort of a frequency cap that advertisers have to be aware of. There will be a higher level of sensitivity, because they have a more personal feel to them."
Jacobs allowed that there will be a learning curve as Kik and marketers figure out how best to commercialize Kik.
"Any new paradigm requires market education, and I think we're making the investments to do great job with that," he said. "The flip side is, there is a huge demand for ways to reach this kind of audience in a more permissive way. The learning isn't why is this good, but what are the best ways to take advantage of this. How often do I talk to people, what the personality is, how should I share content."
https://digiday.com/?p=118881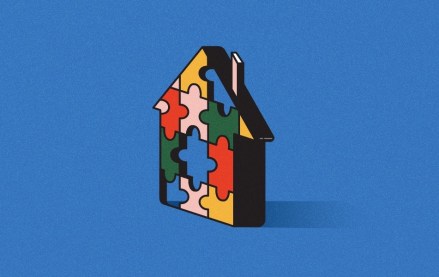 September 22, 2023 • 4 min read
Apartment Therapy's president Riva Syrop took the stage at the Digiday Publishing Summit to discuss the convergence of commerce and sponsorship revenue within its Small/Cool event.
September 22, 2023 • 4 min read
Media execs took stage at the Digiday Publishing Summit to discuss the growing importance of ROI in ad campaigns this year.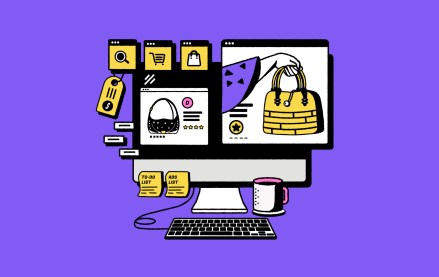 September 22, 2023 • 4 min read
CEO Satya Nadella said AI assistants will be as ubiquitous as PCs and will help users navigate across apps, operating systems and devices.