'Just waiting for the knockout blow': U.K. government's junk food ad ban yet another hit for already battered publishers
July 28, 2020 • 5 min read
•
•
This Media Briefing covers the latest in media trends for Digiday+ members and is distributed over email every Thursday at 10 a.m. ET. More from the series →
Broadcasters and publishers took a battering throughout the coronavirus crisis as advertisers reined in their spending, productions were put on hold and print sales slumped. Now the media industry in the U.K. is bracing itself for yet more pain after the U.K. government announced its intentions to ban ads for foods high in fat, salt and sugar (HFSS) —so-called junk food — from being shown on TV or online before 9 p.m. as part of a wave of measures designed to tackle the country's obesity problem.
Around two-thirds (63%) of adults are overweight and around one in five 10-to-11-year-old (20.2%) school pupils are obese, according to National Health service data from 2018-2019.

There are already restrictions in the U.K. preventing HFSS ads being shown during children's programming. But the U.K. government said these rules don't account for the amount of time children spend watching shows between 6 p.m. and 9 p.m. and the fact that much of their media consumption takes place online. In fact, it's considering banning online junk food ads altogether.

Advertising trade groups are predictably "disappointed" with the news. They have argued in statements that the impact of a ban on children's obesity levels will be minimal — the government's own assessment suggested tighter ad restrictions would only reduce children's calorie consumption by around 1.7 calories per day. Meanwhile, the negative consequences for the media and advertising industries could be drastic at an already fraught period for the sectors.

"It's like a boxer in the ring taking a lot of punches and you're just waiting for the knockout blow," said independent media analyst Alex De Groote.

Take ITV, the U.K.'s biggest commercial broadcaster, which has a roughly 50% share of the U.K. TV ad market. The company has taken a hammering throughout the coronavirus crisis. The company disclosed its revenue was down 7% in the first quarter of this year and advertising slumped 42% in April alone. Production has been severely disrupted and earlier this month major investor The Capital Group halved its holdings in the company to 4.91%. And that's all ahead of a potential no-deal Brexit on December 31.

ITV generated £1.7 billion ($2.2 billion) in ad revenue last year, of which around £100 million ($129 million) came from food marketers and £300 million ($386) came from the retail sector. De Groote estimates the ban would put around £100 million of ITV's revenue at risk and, extrapolated out, some £200 million of U.K. TV advertising revenue as a whole. And it goes without saying that broadcasters also sell a significant amount of online advertising, too.

The U.K. government has said it will launch a "short" consultation —probably around six weeks — as to how it might introduce a total ban for HFSS ads. Its full consultation response will be published later this year and the government aims to introduce any TV and online advertising restrictions by the end of 2022.

Opponents to the plan are likely to — somewhat justifiably — argue that the benefits of online advertising are the targeting options available, which let advertisers exclude certain groups of people from their campaigns. Plus, the U.K. ad industry also runs under a self-regulatory framework, policed by the Advertising Standards Association, that does not allow advertisers to target junk food ads at children online. A complete ban could disproportionately impact premium publishers as they tend to attract larger advertisers.

"There's clearly a problem around obesity but … sweeping blanket moves like this have unintended consequences," said Jon Mew, CEO of the U.K.'s Internet Advertising Bureau. "It just needs more thought."

Mew gave the (very British) example of a fish and chip shop owner being prevented from running search advertising on Google Maps before 9 p.m., but it's perfectly fine to advertise afterwards when the venue is closed. Similarly, advertisers from other categories could be affected, such as those who want to show imagery in their ads of families enjoying a Christmas dinner, Mew said.

Moreover, TV and online ads aren't the only channels marketers have at their disposal. A Kantar study found when assessing the impact of a total HFSS TV ad ban, 82% of that spend would be redirected to other forms of media, including online, outdoor and direct mail. Of course, those food companies might also just advertise their healthier options instead — a win all-round.
Another risk, as Enders Analysis pointed out in a report published earlier this month, is that those advertisers would simply shift to promotional and discounting strategies. The government has said, however it will legislate to end deals like "buy one get one free" for HFSS products.

If the TV and online publishing industries are the wounded boxer in the red corner, campaign advocacy groups in the blue corner are taking victory laps. Food and farming charity Sustain called the advertising restrictions announcement "a real game-changer," while Cancer Research U.K praised "a landmark day for the nation's health." Action on Sugar and Action on Salt praised the advertising and promotion announcements, but said the government could have gone further and set mandatory reformulation targets for manufacturers.

Enders Analysis concluded earlier this month that a pre-9 p.m. junk food advertising ban is more of a symbolic gesture rather than really being an initiative that can truly effect change. Given that obesity is a multi-faceted issue, it'll be difficult to draw a straight line between an ad ban and any decline in the country's obesity levels. But with many governments around the world facing criticism at the moment for the way in which they handled the coronavirus crisis — and obesity linked with increasing a chance of dying from the virus — there's a good chance other countries will be following developments closely. After all, the U.K. led the way in banning TV ads for cigarettes way back in the 1960s.

Dylan Collins, CEO of kids-focused tech company SuperAwesome, said proposed moves "should make all platforms, and their boards, ask themselves the question: 'Are the ads we're serving truly good for our ecosystem and stakeholders?" or at least think about the true 'societal CPM' of ad dollars from certain parties."

https://digiday.com/?p=373688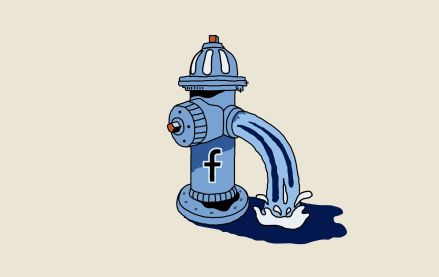 October 4, 2023 • 5 min read
•
•
Publishers are still feeling the effects of a change Facebook made in May that caused a steep decline in referral traffic. Nearly four months later, publishers aren't sure when — or if — that traffic will come back.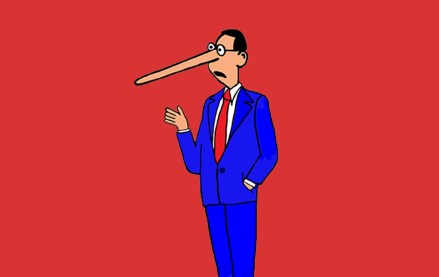 October 3, 2023 • 7 min read
•
•
A new definition for MFAs is available but the vague nature of the guidelines is leading to a lack of standards that might prevent adoption.
October 2, 2023 • 1 min read
•
•
The publishers who attended DPS were focused on the potential upsides of applying the technology to their operations while guarding against the downsides.