Media company Jungle Creations is the latest publisher building its own products. It's now seeing encouraging results: In November, it made $1 million (£900,000) selling personalized socks featuring people's pets.
And it's not stopping at socks.
The socks are part of Lovimals, a product line of bags, towels, mugs and socks that come with bespoke illustrations of buyers' pets. Animal lovers can buy a pair of socks for £24 ($26.57).
The publisher, which makes content across six media brands on social media, said it was an opportunity to capitalize on people's obsession with their pets.
Jungle Creations owes much of its growth to Facebook. Its flagship brand, VT, had close to a billion views on Facebook in November, according to Tubular Labs. But over the last year, it's been looking beyond the social network and online ads to drive revenue, launching offline ventures like a bar and delivery-only restaurants, featuring popular recipes from social media.
"We want to make sure that people can experience our brands offline, we want to deepen that relationship," said CEO Jamie Bolding.
Building these products, which it began thinking about in the summer, is a way for Jungle to prove it has the content-creation and marketing chops to stand out from the reams of other direct-to-consumer brands coursing through Facebook and Instagram feeds. The five people working on creating content for Lovimals shoot hundreds of different creative for different targeting options. Instagram Stories is its most effective sales channel for conversion, said Bolding, adding that 35 percent of sales for Lovimals are made through Instagram, 70 percent of which is from Instagram Stories.
"We're taking what we know — how to garner huge views and conversion organically — and applying that to paid," he said. "As platforms mature and more content flocks to the feed they become more pay-to-play, and the algorithm benefits more organic style-content in the paid space. Encouraging organic engagement on Facebook and Instagram drives down CPMs."
About 85 percent of Lovimals' marketing spend is going on Facebook and Instagram. Social media has cut out the middlemen for brands and publishers selling their wares. Saturation has led some DTC brands to avoid social media for more traditional types of advertising. Equally, building lasting brands on social is being questioned — slipper brand Mahabis recently went into administration — but striking on popular but seasonal social trends makes sense if there's margin to be made.
The company's also selling other products: 60 percent of the sales are for the socks, and the average basket price is £42 ($53.65). It plans to launch people-themed personalized products in time for Valentine's Day plus some other half a dozen e-commerce product lines over the next year, depending on popular social media trends. If it's relevant, Jungle will attach a new product to a current media brand, a second cookbook related to food-based channel Twisted — with 283 million Facebook views in November, per Tubular — will launch this year. Or launch it from scratch, like Lovimals.
November would have been a busy month ahead of Christmas, and sales dipped when Jungle halted marketing spend mid-December, but Bolding is confident February will reach the $1 million mark again. The company said it expects to make £10 million ($11 million) from e-commerce this year from a projection of £26 million ($28.8 million) in total revenue. In 2018, it made £16 million ($17.7 million) in revenue, 25 percent from e-commerce, (including affiliate deals and product extensions like the Twisted cookbook), the rest from advertising.
In October, 50 percent of publishers polled by Digiday said they expect revenues from e-commerce to grow in 2019, 5 percent said it would decrease. It's an increasingly crowded space that relies on combinations of scale and an authoritative brand. Beyond selling products, diversifying publishers are building product labs to create products themselves or with advertisers, partly to prove that their media brands and creative content studios are capable of driving sales for clients. The rationale is they have access to potential customers, audience insight, content creation and marketing abilities. Bolding said Jungle is in discussions with clients but couldn't divulge any details.
"Most publishers I meet are actively talking about how to do this now, but not everyone has worked out how," said Dan Wood, head of partnerships at Mediacom. "The more frequent conversation is about licensing, but more progressive publishers are talking about it."
Eight people work in Jungle's e-commerce division, five creating content and three on operations to deal with suppliers, distribution and customer service, mostly new skills to the business, which currently stands at 140 globally.
"There's a low barrier to entry in e-commerce, the development in platforms and off the shelf tech means we can take advantage of that," said Bolding, adding that Lovimals launched as an experiment. No doubt selling a pair of novelty socks is one thing, partnering with established brands with valuable equity would require more due diligence. "This is the lowest barrier-to-entry stuff; it's fun, quick and fairly easy." He added, "This is the first stage before we develop more serious products."
Image: courtesy of Lovimals via Facebook.
https://digiday.com/?p=317690
October 2, 2023 • 1 min read
•
•
The publishers who attended DPS were focused on the potential upsides of applying the technology to their operations while guarding against the downsides.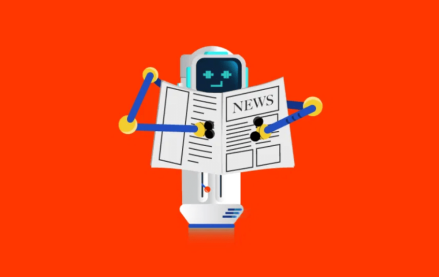 October 2, 2023 • 4 min read
•
•
Now that ChatGPT users can surf the internet for information, some publishers are reconsidering the weight of the issue.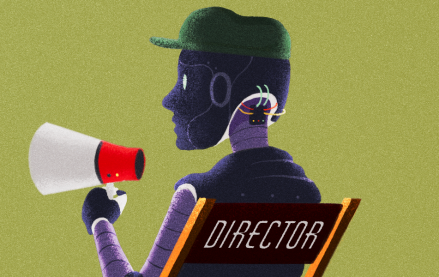 October 2, 2023 • 5 min read
•
•
As Meta makes celebrity-like chatbots, ChatGPT learned to "hear," "see" and "speak" while Spotify is piloting AI-translated podcasts.