The promise of the Internet as a publishing medium was its openness. But that's under threat now, as digital media enters a consolidation phase in which large platforms are staking out extremely powerful positions as content arbiters.
For publishing veteran John Battelle, now CEO of NewCo, the question is whether the open Web is able to navigate the new world of platforms.
"I don't think it's been proven that you can build a publishing business on top of Facebook," he said in this week's Digiday Podcast. "You can point to BuzzFeed, but I'm struggling to name another. With Instant Articles and Google's response, we'll see if there's a mobile business to be built on top of it. There should be, and there needs to be."
The upside: Publishers are good at things platforms aren't — and they're highly adaptive.
"Only publishers are good at telling stories and convening audiences," he said. "I don't mean browsing newsfeed and checking in on your friends' pictures. I mean to deeply engage audiences around a topic, a shared passion or a shared issue."
Below are edited excerpts from the podcast:
Media is in a "phase shift."
The collision of the Internet and media has brought forth dizzying changes going back to when the first banner ad ran in 1994. Battelle, who was editor at Wired when the banner was born, believes that while change is constant in media these days, the publishing industry is grappling with a moment of extreme uncertainty.
"Ever since the advent of the Internet as a publishing medium, there's been a lot of change, a lot of chaos and a lot of open questions," he said. "Every so often, things seem to shift more rapidly and then coalesce into something else. We're in the midst of one of those phase shifts."
Facebook's continued dominance isn't assured.
Facebook has had a tremendous run, amassing an enormous user base and managing the shift to mobile better than any company. And now, it's building off its social platform with deep forays into messaging, which is the next battleground, according to Battelle. But that doesn't mean Facebook's position is assured. We could be at a moment of "peak Facebook," Battelle said.
"The jury's out. There are mixed signals," he said. "The next phase of competition is going to be in messaging. Facebook is way ahead there. They're set to profit from that. But messaging is not as easily defensible of a business as your social network home or search. I wouldn't discount the power of search and its evolutionary products being of assistance in a mobile context. I don't think anybody's going to challenge [Google]."
Tech is poised to reimagine energy and health care.
There is no such thing as the technology industry any more. Technology is not a discrete industry but a driving force in most industries. While media, finance and other industries have been dealing with the disruption of tech, other industries are just beginning to feel the effects. Two areas Battelle believes are poised for change: Energy and health care.
"These are areas where there's a big, gnarly hairball of accretive processes and highly regulated approaches to the markets," he said.
https://digiday.com/?p=146400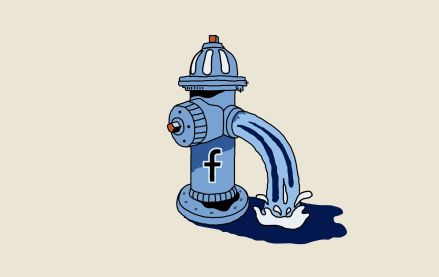 October 4, 2023 • 5 min read
•
•
Publishers are still feeling the effects of a change Facebook made in May that caused a steep decline in referral traffic. Nearly four months later, publishers aren't sure when — or if — that traffic will come back.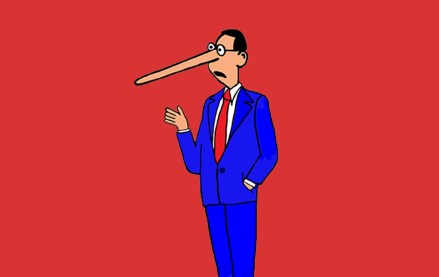 October 3, 2023 • 7 min read
•
•
A new definition for MFAs is available but the vague nature of the guidelines is leading to a lack of standards that might prevent adoption.
October 2, 2023 • 1 min read
•
•
The publishers who attended DPS were focused on the potential upsides of applying the technology to their operations while guarding against the downsides.