Digiday has done a series of articles on the "gift economy" that continues to exist in the ad-sales business. Dinners and golf have morphed into sunglass and jeans nights, shopping trips and freebies that sellers often trade in exchange for access to the stereotypically overworked, underpaid "25-year-old media planner."
Yesterday Digiday highlighted a tactic used by Akamai: It sent an old sneaker to agency buyers and offered them an opportunity to trade it for a new pair in exchange for a meeting. Akamai contends this is a regular promotion. On Twitter yesterday, some tied to the company went so far as to suggest it was a clever direct-mail campaign. It is, as Starcom Mediavest's Julian Zilberbrand put it on Twitter, just how business has always been done, although this particular instance violated "the rules of the game." "If someone complained about it seriously, it would be addressed," he tweeted.
Digiday asked ad sellers verified by ad sales community SellerCrowd for their feedback. We'd like to hear from you in the comments or via email (anonymity is always guaranteed).
Seller 1: Proves to me that Akamai is just another "ad network" that doesn't work and has to resort to giving gifts away. They'll be gone in six months, so who really cares.
Seller 2: I personally think it's kind of lame, but then again, I think this whole industry is pretty lame.
Seller 3: Not shocking, but not a fan. But I'm also not going to criticize anyone in a crowded marketplace for doing what they need to make money as long as it's not illegal. Most that criticize tactics like this or like taking a client skiing or to the beach would do it in a heartbeat if they had the budget/ability. It's about standing out. I recently offered to take a team at a major agency to a ballgame, and they asked if they could instead go shopping at a specific apparel store. At first, I was a little put off, thinking they were rude for making such a request. But after thinking about it, I decided to just make the most of it. I spent an average of $125 per client (eight in total). The tickets to this game would have run $100 each (so $1,000 with mine and my boss's included). We actually got off cheaper, made the client happy and closed the business. Had I come on here and posted, "Took client to game and closed IO," I would have gotten high fives all around, but had I come on and said, "Took client shopping and closed IO," I would have been blasted. I ask, what's the difference? I'm not going to go out and send smelly sneakers to my prospects, but I will always look for cues in a meeting as to what they like outside of the office and when appropriate and affordable, follow up with a nice gift.
Seller 4: Everyone should forward this story on to their clients and get their feedback. This behavior will never stop until agencies start rejecting this. Do these agency people know about, let alone understand, the possible IRS consequences of these "gifts"?
Seller 5: This is nonsense. If you have to take your clients shopping in order to win business, then your product sucks. Kickbacks, payola and incentives to do business are a sign that you or your product can't sell on its own. Our industry is doomed from the ad networks that mandate their reps spend $2,500+ per month on entertainment — a big waste of money that they got from VC firms. [It] totally defines a company's value. You think Google is slinging old sneakers to agencies? It's the bottom-of-the-barrel ad networks that need these kind of tactics to survive. I witnessed it firsthand: management pushing hard to spend your entertainment budget each month no matter what.
Seller 6: This is a tactic and doesn't define a company's value. It's the expectation of the buyers that's the culprit here, since everyone in this industry has competed to the lowest common denominator by gifting their way to a RFP. That's all these gimmicks accomplish. If any business gets done this way, it isn't sustainable in the long run. Just the nature of the beast. And for anyone who says this industry is crap because of this, go check out how other business verticals work and try to make a $100k+ base plus commissions. Most doctors don't see the kind of money we do by slinging online ads. Quit bitching, and pick up the phone and make a few more calls.
Seller 7: I think [ad] networks are easy targets here. All publishers, networks, DSPs, portals, etc., use the same so-called "tactics." It's certainly not deplorable. It may be unfortunate, but it's part of the business and has been since the late '90s. I'm not sure what the difference is between the sneakers at $140 or so a pop and taking new and/or prospective clients out to a business lunch that costs $500. Entertaining is just part of the business.
Seller 8: In five years, the vast majority of buyers and sellers that require sneaker bribery in order to do their job will be washed out of the industry. You guys feel free to keep-on keepin'-on; this particular [seller] is going to be over here focusing on honing the consultative, results-oriented skills that are going to be required to survive the rise of the programmatic terminators.
Seller 9: I believe the difference between gift giving and taking a client to a game/golf/dinner, etc., is simply the natural human ability to interact, share ideas and cultivate a relationship. If you can do that through gift giving, then all the more power to you. But "buying" a meeting in this example is just sad for our industry. It also looks poorly on the agency that they will only respond when given a gift. Clients should take more notice to this Pavlovian response from the agency on behalf of their brands.
Seller 10: Let's not forget the bygones of our linear friends that did the same in the late- '80s/early '90s and still do to this day (NBC Sports/Olympics, AETN to Pebble Beach, etc.) It's a function of the game. Those that complain aren't afforded the opportunity to reap its rewards, said the non-ad network salesperson.
https://digiday.com/?p=25931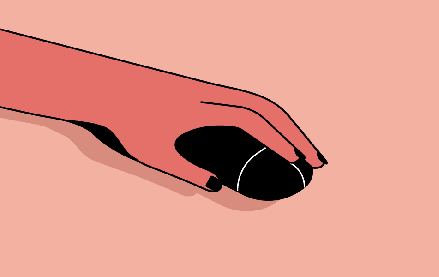 December 1, 2023 • 3 min read
People claim that the role of chief diversity officer is vanishing. However, AI is booming, and the CDO can help ensure responsible AI.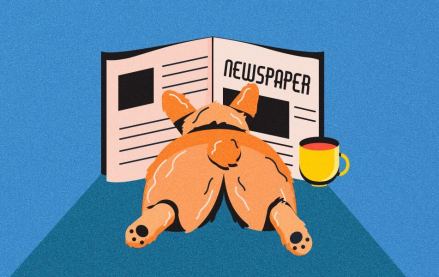 November 30, 2023 • 4 min read
Digiday+ Research found that publishers' programmatic ad revenue didn't quite live up to expectations this year, but they still see it as a growth area.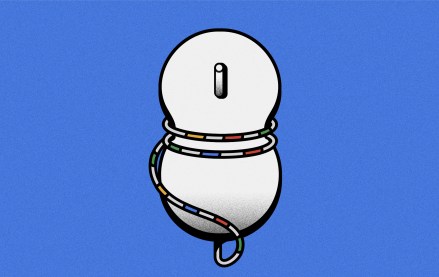 November 30, 2023 • 13 min read
For a couple of publishers, referrals from Google are down upwards of 60%.