Like the "who are you wearing?" question tossed about at various Hollywood award shows, a good content management software is the new must-have accessory in the in online publishing world.
Inspired by content-powerhouse The Huffington Post and other Web native publishers that have championed speed, slick design and heavy story volume, and are infused with social media, a slew of traditional publishers are embracing CMS as powerful differentiator in a competitive marketplace.
In fact, several major print giants, including Conde Nast, Rodale, Martha Stewart Living Omnimedia and Time have recently switched to open source content management systems — such as Drupal or WordPress — or are considering doing so. Meanwhile, upstart Web publishers are actually luring talent based on their custom-built, cutting edge CMS platforms.
The long-term question that almost every major online publishing company will face is whether to make technolog a core competency or cast their lots with open-source systems.
There's little doubt that CMS, i.e. the software publishers use to actually post and arrange articles, photos and videos on their Web sites, is more important than just a few years ago. The Huffington Post has become a phenemon since launching six years ago, reaching 25 million monthly users, per comScore — in part due to a powerful, custom built CMS which allows it to crank up a thousand stories on some days. The company decided early on that technology would be part of its platform. Its CTO Paul Berry is well-respected in tech circles. In some ways, the CMS is viewed as HuffPo's secret weapon, a point made by its svp of marketing Taylor Gray at a DIGIDAY confernece in March.
"It's unbelievably important to The Huffington Post," he said. "In point of fact, The Huffington Post wouldn't be what it is today without technology."
In Gray's estimation, one third of the $315 million paid by AOL was for the tech backbone, which can manage 16,000 blogger contributors and provide easy social media optimization.
It's a line taken elsewhere with new-style digital publishers. Gawker CEO Nick Denton summed up the just how important CMS had become at a recent event, when he insisted that Gawker was at its heart a technology company, not a publishing company. That may seen like an extreme point of view. Cynics would note that Denton has a financial interest in getting valued as a technology platform rather than content play. But many publishers are infusing technology in their editorial process in ways they never have before.
"The CMS is absolutely the most critical factor that exists right now [in online publishing]," said Lewis DVorkin, chief product officer at Forbes Media, who said his company is knee deep in updating a customized CMS that utilizes WordPress and OpenSoft. "It is a differentiator. In traditional media, and some older online media companies, you see they are using these older black box CMS. You can only move as fast as your technology gets you there…that's why you are seeing companies thinking more strategically about this."
Ziff Davis long ago built its own CMS, which recently underwent a major overhaul to improve the speed at which editors can publish stories. "We see it as a competitive advantage," said COO, Steve Horowitz.
Digital publishing experts say several forces are driving this trend, including the explosion of social media and participatory content consumption, the importance of search and speed, as well as the rapidly evolving art form that is online writing, which has been heavily influenced by blogs.
That's alot different than several years ago, when many publishers were happy just to throw some content on a Web site and call it a day.
"There are a few trends happening," said Bryan House, vp, Acquia, a company that helps publishers work with the increasingly popular Drupal CMS. "People went to the Web initially with the same editorial work flow in mind. Particularly traditional publishers. They had editorial processes with six or seven step workflows, and they were very content driven. They weren't thinking about engagement."
"Now," continued House, "They are seeing the TechCrunches of the world with commentary and social interaction baked in, and that is what is driving page views and advertising. So you are seeing this big migration away from [older CMS platforms]. They are realizing they are in the business of social publishing."
Raanan Bar-Cohen, vp of Automattic, which helps publishers work with the much-adopted WordPress CMS, said he's seen companies like CBS, Time and CNN recently move toward more flexible, modern CMS platforms, both to make their sites more social but also more searchable. He noted that Google executives use WordPress for their own blogs, and the company's algorithm tends to reward sites that they are "living breathing" environments, which a vibrant CMS platform should help support.
Plus, an intuitive CMS should make life easier for editors, freeing them up to do things like edit, argues Bar-Cohen. "Instead of needing seven steps to post a story, most writers can post stories to the Web on their own. This democratizes publishing."
It also puts old school publishing into hyperdrive. House cited the experience of the English-language site for Al Jazeera, which used Drupal last week to resurface dozens of stories on Osama bin Laden from its archives, a process that would have been slow and laborious using older publishing technology.
But beyond speed and efficiency, the new wave of open-source CMS platforms promises to actually better the medium, by allowing writers and editors to present content in a better, more readable and useful fashion.
"Particularly as we complete the transition from print [thinking], and consider what content actually looks like online, CMS enables people who write for a living to not have to be technologists, but simply use tools to tell stories," said Nilay Patel, former Engadget managing editor who recently joined SB Nation, a company best known for managing a series of sports blog which is rapidly expanding its content domain.
When Patel joined SB Nation, he specifically cited the company's proprietary CMS as a motivation for coming on board. ""Form is important," he said, noting SB Nation's product Story Stream, which highlights and actually creates a unique URL for each change made to a story or blog post. "There is some fierce competition on the back end now for every publisher."
Another big reason for a publisher to embrace a malleable, CMS – the preponderance of new outlets like mobile and tablets. Publishers don't want to have to republish content on every different platform using a differnent CMS technology.
"An outdated CMS may restrict your ability to do mobile well," said Craig Ettinger, gm, Time.com. "It can be more challenging to pump out feeds for mobile Web and native apps and it can take more effort to make your site truly tablet-friendly. CMS is going to dictate the way you move into the mobile space effectively."
Of course, not every publisher can build what SB Nation or HuffPo has. Most shouldn't want to, argued Bar-Cohen, given how quickly the industry changes. "And you don't get the benefit of an open source system, which creates an innovative ecosystem."
That's because technology, the Web, and the way consumers use both constantly change. You don't want to get locked into anything, argued DVorkin. "You don't want to build something from scratch," he said. "You really want something that is modular, that that you can adjust if something better comes along."
Yet others knock CMS like WordPress for creating sameness in the marketplace.
Ultimately, the decision to build or borrow comes down to a publisher's needs, production volume, and comfort with technology. "There is no definite school of thought," said Ziff's Horowitz. "Many publishers will be riding that line."
https://digiday.com/?p=5281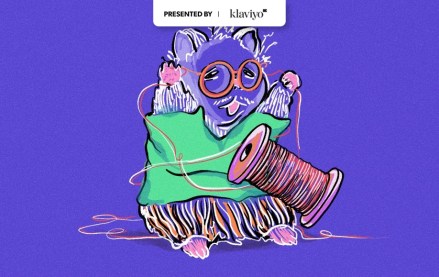 December 5, 2023 • 6 min read
News publishers are cautious to pour more resources into Threads, as limited available data makes it difficult to determine whether investing more into the platform is worth it.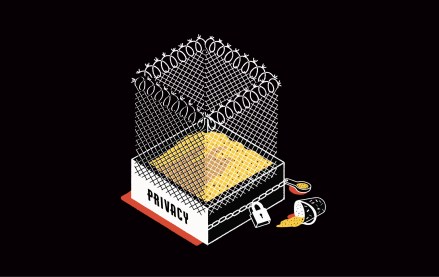 December 4, 2023 • 4 min read
FLEDGE stands for 'First Locally-Executed Decision over Groups Experiment' and makes ad auction decisions in the browser, rather than at ad server level.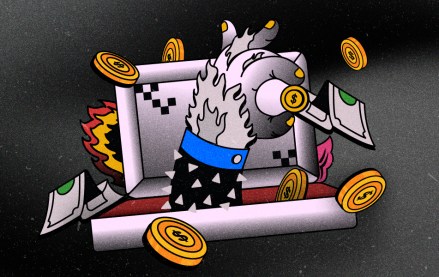 December 4, 2023 • 7 min read
A look at the genesis of ad tech, from the first online display ad in 1994 to the dotcom crash.