Consumer insights are the cornerstone of most online branding strategies, but when those insights are mined from social media using techniques such as facial recognition, there is a good chance, according to some researchers, that the data may be skewed.
Facial recognition is an increasingly popular technique used by data miners to derive granular insights from openly available information on social media, such as photos, posts and shared content. Facebook uses facial recognition and face-tracking to speed photo identification for users. Last year, Facebook users uploaded an average of 2.5 billion photos per month. That immense pool of data is an insight-rich resource for marketers to gain a granular view into the thoughts, preferences and demographic details of targeted audiences.
As marketers are in general prohibited from garnering personally identifiable information on consumers, third-party data providers use sophisticated mining techniques, like facial recognition of public profiles on Facebook, to identify interests and demographic information about consumers, often using numerical tags on indicators of identity, such as photos to track consumers. They then aggregate the data anonymously to supply a portrait of a brand's targeted audience segment. Companies like BlueKai and Rapleaf use that data to identify behavioral patterns in consumers that can only be anonymously identified to brands. These patterns make up the social media insights that marketers use to build strategy.
According to
The Faces of Facebook
, a study recently released by Carnegie Mellon professor Alessandro Acquisti, about 75 percent of Facebook profiles identified in a study of volunteers using Google's
recently acquired
PittPatt facial-recognition tool were falsely matched with the publicly available online photos used to tag them. An earlier study by the same Carniegie Mellon research team was only able to accurately identify about 500 profiles using facial-recognition technology when viewing 5,000 public profiles; the rest were mismatched findings. That means that information such as interests, demographic information and shared content were inaccurately identified as belonging to single consumers, rather than several with similar features.
That data, when scaled in aggregate, would produce results that would create audience segments that are highly detailed and data-rich, but statistically false.
According to Acquisiti, facial recognition in social media is a "veritable link between offline and online identities." The technology is not only being used by Facebook. There are a handful of startups emerging that are seeking to
develop an ecosystem
that links data from facial recognition to digital-outdoor marketing to social media and back again. Acquisiti believes that as search engines enter the face-recognition space, facial visual searches may become as common as today's text‐based searches.
That said, top-tier analytics are more advanced than off-the-shelf facial-recognition technology like PittPatt, but many marketers who rely on social media insights may be overestimating the value of input derived from anonymous data mining on social networks, especially when even the most sophisticated facial-recognition systems can have
error rates
ranging anywhere from 5 percent to 18 percent. Within the black box that is anonymous data, there's no way for brands to pinpoint inaccuracies in anonymously gathered data on social media, especially if algorithm-driven matches are inaccurate at their core.
"Though Facebook this month and Facebook next month will have a dramatically different look and feel, the data doesn't change," said Dr. Anandra Mitra, a professor of communication studies at Wake Forest University in a press statement. Facebook's value to marketers is its data, providing that data-mining techniques and data quality is of higher quality than has existed before."Mining of all this data is the next inevitable step, opening the door for more prevalent community-based stories and more targeted marketing opportunities."
https://digiday.com/?p=2473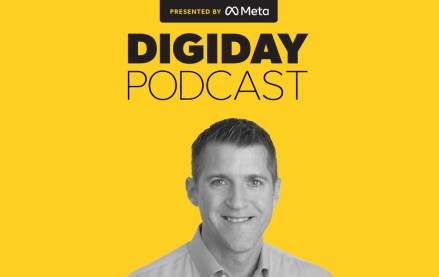 November 28, 2023 • 4 min read
Google's vp of global ads is confident that cookies will be gone from Chrome by the end of next year, despite all the challenges currently facing the ad market.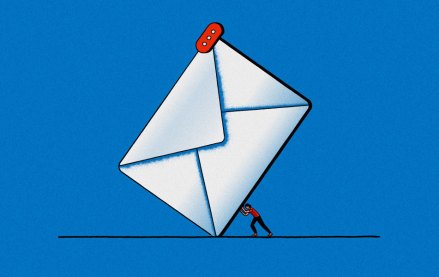 November 28, 2023 • 6 min read
Some email newsletter platforms' click-through rates are actually click-to-open rates, which are measured against the number of emails opened rather than the emails sent. But buyers seem to prefer it that way.
November 24, 2023 • 5 min read
Publishers' events businesses picked up pretty significantly during the back half of this year — and they will focus on sustaining that lift into 2024, according to Digiday+ Research.