Yes, yes, we all know that Facebook profiles are a regular part of the job-screening process these days. But some new research suggests that people aren't judging your profile the way you might expect.
As the The Wall Street Journal reports, a new study from Northern Illinois University, the University of Evansville and Auburn University suggests that your Facebook profile is a good indicator of your personality and, therefore, your job performance.
The study involved three "raters," a university professor and two students, who were presented 56 Facebook profiles of students with jobs. The raters were given about 10 minutes to go through each profile, inspecting photos, wall posts and so on. After the 10 minutes, the raters were asked a series of personality-related questions about the person whose Facebook they had just examined, including questions about the person's emotional stability and dependability.
Raters favored those with more Facebook friends, showed a variety of interests and hobbies and had traveled. Surprisingly, partying photos didn't necessarily count against a person. Instead, according to researchers, raters considered partying pictures as an indication of someone who is outgoing and amiable.
The researchers later compared the raters' evaluations of the working students with the evaluations of the students' employers. According to the researchers, there was a strong correlation between job performance and the Facebook raters' scores for traits like conscientiousness, agreeability and intellectual curiosity.
While the researchers, according to the WSJ, suggest that the findings — along with the notion that "candidates would have a hard time 'faking' their personalities in front of their friends" — demonstrate that Facebook can be used as an accurate job-screening tool.
Not so fast. Since when do people have a hard time faking on Facebook? Yes, you can definitely get a sense of someone's personality on Facebook, but that is the personality they are choosing to present. These days people start cleaning up their Facebook profiles and posturing and fluffing themselves up as early as high school in preparation for the college-admissions process. And it's not just for college-admissions officers or future employers that people fake it for; it's for their friends, too.
Everyone has an image of themselves that they wish to be perceived as. For some, that is further from reality than others, and some go to greater lengths to tailor their image on Facebook than others; but overall, it's safe to say that everyone is a little fake on Facebook, or on any publicly viewable platform or medium. That's not necessarily a bad thing.
We all need to filter ourselves before we put ourselves online. So saying that Facebook makes it harder to fake your personality is not at all true. If anything, an employer can get a sense of the kind of person you present yourself as, and whether or not you make smart decisions as far as personal-content sharing goes.
And whether or not employers should even be able to use social-media screening is a whole other issue.
https://digiday.com/?p=7188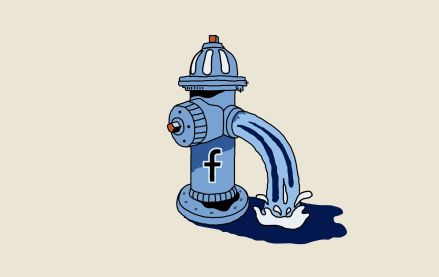 October 4, 2023 • 5 min read
•
•
Publishers are still feeling the effects of a change Facebook made in May that caused a steep decline in referral traffic. Nearly four months later, publishers aren't sure when — or if — that traffic will come back.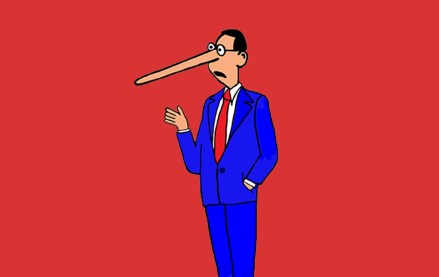 October 3, 2023 • 7 min read
•
•
A new definition for MFAs is available but the vague nature of the guidelines is leading to a lack of standards that might prevent adoption.
October 2, 2023 • 1 min read
•
•
The publishers who attended DPS were focused on the potential upsides of applying the technology to their operations while guarding against the downsides.