Facebook is the belle of the Wall Street ball. It has a thriving programmatic ad business with FBX. It's not only making money off mobile, it's doing better there than desktop. Revenue in the first half of the year was $3.2 billion, up 46 percent from a year ago. Ad buyers can be heard raving about the performance of ads on the platform. All is well, it would seem.
Yet there's something rotten in the state of Facebook, at least in the eyes of marketers. Forrester Research analyst Nate Elliott is sounding the warning bell that underneath all the rosy signs of a thriving ad business, Facebook faces a welter of marketer dissatisfaction that will inevitably diminish the importance of the lifeblood of the social platform.
According to Elliott's research, only 51 percent of marketers are satisfied with how Facebook helps them connect. When nearly 400 U.S., U.K. and Canadian marketers were asked to rank the business value derived from everything from Facebook to Twitter to YouTube, they ranked Facebook last. He laid all this bare in an unusually scathing research report with accompanying blog post.
(UPDATE: Facebook has termed the findings "illogical and irresponsible.")
Digiday spoke with Elliott to get his take on why Facebook is doing it wrong — and when the chickens will come home to roost.
How is Facebook failing marketers?
They've abandoned the promise of helping companies genuinely connect with their customers. They're not even very good at the model they've chosen, which is as a Web 1.0 ad seller. Marketers tell us those ads don't work as well as the banner ads they can buy elsewhere.
But we've heard plenty that Facebook's Newsfeed ads work great.
Newsfeed ads work better than [right-rail] Marketplace ads. But the vast majority of what marketers are left to buy are Marketplace ads. When you hear about the unbelievable success, look at the source. It's often from [Facebook] Preferred Marketing Developers, who make money by selling ads on Facebook. Few compare Facebook ads to other market options. Ads aren't the focus on what marketers want from Facebook in the first place.
Were you surprised by how much marketer unhappiness you found?
I expected Facebook wouldn't be in the top half. I never thought it would finish last. It's not just that Facebook has completely gone back on what they originally promised marketers in 2007. It's what they promote today. They sell this promise of connecting companies with their customers. Eighty-four percent of the time they don't do that.
Don't sellers sell what buyers want to buy?
They sell what's easy to sell. It goes back to what Facebook wants to be. They're going after the easy buck with display ads targeted with the same criteria as ads anywhere else. If all they want to be is Yahoo or MSN, they've made great strides.
They're still a huge source of impressions.
Yes, and not a very good one.
Does this mean Facebook ads are like Hotmail or other email ads?
That's fair. Social sites, like email, can overcome that by selling enough impressions at low prices. Marketers want to better connect with their customers. They're not just going there to buy ads.
Companies can still connect with their customers on Facebook.
They've abandoned any attempt to do this. Every user who clicks the like button is saying they want to receive messages from those brands. Facebook fails to deliver those messages 84 percent of the time. Gmail doesn't choose not to deliver messages from the Gap to its customers and then go ask Gap to buy ads.
How do you reconcile Facebook's booming ad business with all this dissatisfaction?
Don't be blinded by revenues. Marketers are exceptionally dissatisfied. [Facebook] execs say, "Look at the revenue." What they fail to understand is marketer satisfaction is a leading indicator for spending, not the other way around. If Facebook doesn't address those problems, more marketers will act on that dissatisfaction. More marketers will realize they don't need to put as much on Facebook as they did in the past.
How can Facebook win back marketers?
They need to provide value. It sounds simplistic but Facebook needs to show marketers Facebook works as a platform. They're too focused on the little bits of the Facebook marketing world. They've missed there's a lot of other things marketers want to do to get value from the platform.
Image via Shutterstock
https://digiday.com/?p=53880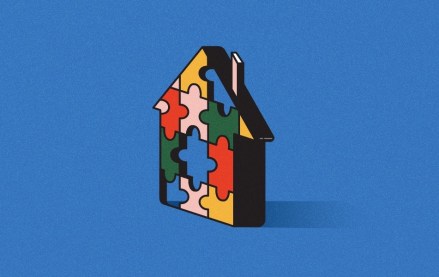 September 22, 2023 • 4 min read
Apartment Therapy's president Riva Syrop took the stage at the Digiday Publishing Summit to discuss the convergence of commerce and sponsorship revenue within its Small/Cool event.
September 22, 2023 • 4 min read
Media execs took stage at the Digiday Publishing Summit to discuss the growing importance of ROI in ad campaigns this year.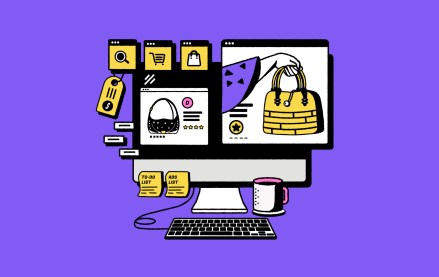 September 22, 2023 • 4 min read
CEO Satya Nadella said AI assistants will be as ubiquitous as PCs and will help users navigate across apps, operating systems and devices.