Back in 2006, it would have been hard to make the case that what the world needed was a new sports news site. ESPN, aka The Worldwide Leader, had embraced the Web and blanketed it so much that it even came out with its branded phone. And Sports Illustrated, with more than 50 years of heritage, was busy buffing up its digital operations. Add in Yahoo's portal dominance, and you get a daunting picture for a new entrant.
But entrepreneurs think differently. They see opportunities where others don't. Founders David Finocchio, Alexander Freund, Bryan Goldberg and David Nemetz started Bleacher Report with the proposition that sports fans would rather hear from other sports fans about their favorite teams. It was crowdsourcing before that term reached the industry's pantheon of buzzwords. In the six years afterwards, Bleacher Report muscled its way into the upper echelon of sports sites, drawing 19 million visitors in December, making it the sixth-highest sports site, just shy of No. 5 USA Today's 20 million and still a far cry from No. 1 Yahoo's 40 million, according to ComScore.
It gained enough momentum for Turner Sports to plunk down $175 million for it last August. Now, Turner plans to make it the focal point of its sports coverage, with Bleacher Report now replacing SI as the sports provider on CNN.com. It's also using its valuable airtime during live sports like its NBA coverage to drive viewers to Bleacher Report.
"Turner saw what they wanted to do and position sports within their content portfolio — a focus on home teams with the verticalized content Bleacher Report has access to and the real-time nature and focus versus features were attractive," said Ryan Griffin, group director of mobile and media at Digitas. "It also creates a scenario to more easily cross-sell content. From an agency/advertiser perspective, it's a more flexible property to do custom deals, do some new integrations with advertisers relative to an SI."
In a way, Bleacher Report is like the Bad Boys of the NBA, the late-'80s, early-'90s Detroit Pistons. The Pistons strong-armed their way into consecutive championship victories by playing unconventional basketball. Bleacher Report's many critics (often rivals) sniff at its questionable SEO and content-farming tactics, like an army of unpaid "reporters" and generating hyperbolic headlines to draw traffic, like "Miami Heat's Dynasty Pipe Dreams Hinge on Dwyane Wade-Erik Spoelstra Drama."
Now, with Turner's backing, Bleacher Report is poised for a real shot at the big leagues. It's trying to boost its credibility by adding professional writers; it has a good-looking product. But at the core, it still has a lot of the low-quality, SEO farming stuff, like this slideshow about the NY Giants' Seven Biggest Disappointments in 2012.
"I don't think the recirculation, SEO game should be at all dismissed," said a source who requested anonymity in order to speak honestly. "They had incredible growth in non-traditional times of year and were flagged because of playing a different game in getting traffic. You can only optimize and drive traffic from SEO and from being good in email notifications for so long until you kind of peak there, then you have to become a brand people trust and love."
It's not like Bleacher Report is the first new-kid-on-the-block publisher to rub rivals the wrong way. Many of the complaints against it sound quite a bit like those hurled at The Huffington Post over the years.
By buying Bleacher Reporter, Turner now gets an enormous amount of inventory that's not being monetized beyond ad networks and can be bundled with league deals. Since Turner operates league sites like NBA.com and PGA.com, the company can package Bleacher Report content with the league sites. Griffin says that we also might see more interplay between Turner's TV networks, TBS and TNT, and Bleacher Report. "Maybe there's an NBA schedule on TNT. Perhaps there's a package there. The deal only closed early Q4, so there hasn't been a ton of time to mobilize the right connections, but they didn't buy it to run as a standalone entity."
A Turner spokesperson said that currently the company's focus is to "ensure a seamless transition and pairing of Bleacher Report sports coverage with CNN.com" and that the company is also "exploring additional opportunities to integrate Bleacher Report" into some of its other brands, noting that it's "premature to share details at this time."
Campbell's had a big presence on the site with sidebars and a homepage takeover yesterday. Ever the insurgent Bleacher Report can continue to play the nimble card against its far larger incumbent rivals.
"It's interesting to think about from an advertiser/agency perspective in the white space in how you work with Bleacher Report," Griffin said. "ESPN, being big for a long time, their units are all set. You can talk custom, but it's difficult. You can be more flexible with Bleacher Report, at least to date. It will be interesting to see if that flexibility remains, or if advertisers and agencies become more templated under the new Turner regime. I don't know that'll necessarily be the case. A lot remains to be seen, but the feeling from my side, it's a place to get a different view on sports depending on the needs of the marketer."
https://digiday.com/?p=29594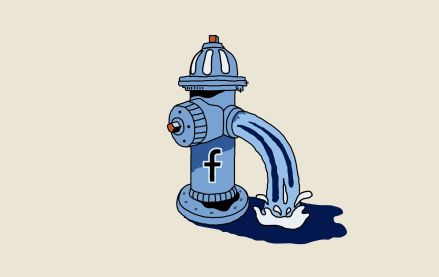 October 4, 2023 • 5 min read
•
•
Publishers are still feeling the effects of a change Facebook made in May that caused a steep decline in referral traffic. Nearly four months later, publishers aren't sure when — or if — that traffic will come back.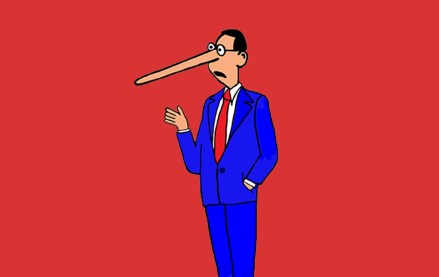 October 3, 2023 • 7 min read
•
•
A new definition for MFAs is available but the vague nature of the guidelines is leading to a lack of standards that might prevent adoption.
October 2, 2023 • 1 min read
•
•
The publishers who attended DPS were focused on the potential upsides of applying the technology to their operations while guarding against the downsides.