Slowly but surely, Amazon is inching towards becoming a full-out media company.
Amazon began selling ads six years ago. But through its Amazon Media Group, it now offers brands and agencies display ads across its owned and operated sites like IMDB.com and Zappos.com, its devices like Kindle and Kindle Fire, and across the wider Web. The Amazon advantage: a wealth of consumer buying data, arguably the most valuable of all signals, along with the scale of the sixth most-visited site on the Web.
It makes sense for Amazon to go this route. For all the talk of "personalization" of advertising, Amazon showed the way in the 1990s with its use of collaborative filtering to recommend products people might like. Advertising is pretty much a similar challenge, especially when you think about the popularity of retargeting, which is proving to be the most effective use of the Web's near-infinite supply of inventory.
"We approach advertising the same way: We start with customer and work backwards," said Lisa Utzschneider, vp of global sales for Amazon Media Group. "We believe our consumer and advertiser interests are aligned. Everything we do is focused on creating ad experiences that enhance the customer's shopping experience. And we're innovators at heart. We love to anticipate customers' needs before they need them. With Amazon Media Group, we're trying to innovate for our advertisers and customers."
Part of that innovation is beefing up the shopping experience through ads it created, like its "e-commerce ads." Released into the wild about 18 months ago, these ads look like standard display but have additional functionalities that help drive business. For example, a 300×250 ad will incorporate people's reviews of the product or the ability to "shop now," where the product goes right into your shopping cart. Brands also have the ability to add a discount into an ad. For example, if I see a Dove ad with 15 percent off and I check out, the discount has been applied to the purchase.
"The shopping content and functionality in these units helps customers and drives results for our clients by greatly outperforming standard banners," said Vik Kathuria, managing partner of corporate strategy at GroupM's Mediacom.
According to Utzschneider, Amazon is seeing 20-30 percent lift in these ads. And, Utzshneider said, Amazon now offers these "e-commerce ads" across devices — mobile and Kindle.
But it's still early innings for Amazon-as-publisher. The company is not your traditional media company, but agencies see "a lot of opportunity for innovation and we at Mediacom are very excited about that," Kathuria said.
Beyond developing their ad solutions for brands and agencies, it's also trying to figure out how to work with both parties. Utzschneider wouldn't disclose the number of sales reps the company has, but said that the company's sales staff are "focused on building relationships with brands and agencies, and figure out ways through display advertising." While Amazon brings both agencies and advertisers to the table to create plans that help both parties achieve their goals, it's still a little slow moving.
According to Razorfish's global chief media officer Jeff Lanctot, Amazon Media Group has taken a very conservative public approach to agencies and advertisers. While they've raised their industry profile over the last two years, they have still been relatively quiet when compared to other large publishers.
"From people to products, everything about Amazon is new," Lanctot said. "Developing relationships and educating the market on their solutions is paramount."
Of course, the big carrot for brands and agencies working with Amazon is the data. The industry talks a good game about the importance of data, but Amazon sits on its own perch, as they have data that matters: what people buy. Amazon knows the power its data gives them. When it comes to sharing that data with brands and agencies, Utzschneider said, "What we share is your standard campaign data that agencies and advertisers expect of publishers of the industry." Translation: don't expect Amazon to dive really deep for data beyond what's needed.
"Data is their primary advantage in the short term, but keep an eye on their Kindle efforts," Lanctot said. "Ad supported content in an environment where they control hardware and software may become very compelling."
For many years, advertising was a secondary priority for Amazon, if a priority at all. No longer, Lanctot said. "The industry is going to wake up one day and wonder how Amazon became such a dominant player."
Image via Shutterstock
https://digiday.com/?p=35783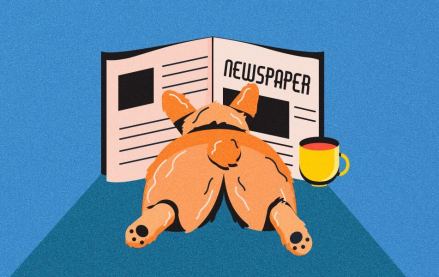 November 30, 2023 • 4 min read
Digiday+ Research found that publishers' programmatic ad revenue didn't quite live up to expectations this year, but they still see it as a growth area.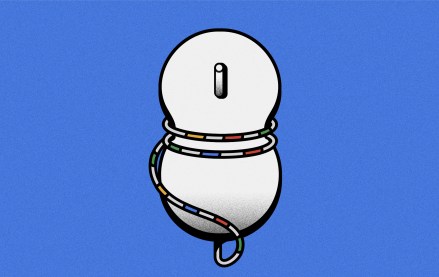 November 30, 2023 • 13 min read
For a couple of publishers, referrals from Google are down upwards of 60%.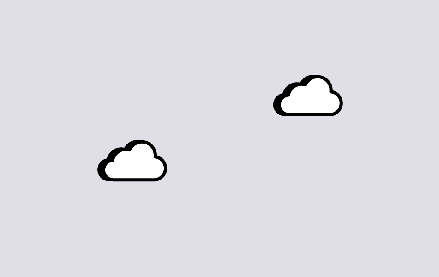 November 29, 2023 • 6 min read
Reducing carbon emissions from the digital ad ecosystem is an important priority, but various players are skeptical that much can — and is — being done to practice sustainability.