The number of companies who mediate between digital ad buyers and sellers is on the rise for at least one reason: more than double the number of brand advertisers and ad agencies polled say they're more likely to increase their ad buying via networks and exchanges than will step-up their direct purchasing from publishers (30 percent compared with 12 percent). Asked about their buying methods, 20 percent of digital marketers surveyed say they'll see the largest increase in ad buying from private exchanges. Together, buyers who are more likely to patronize an exchange than see a publisher-generated insertion order therefore represent half of all ad buyers.
The data was collected by Digiday on behalf of sponsor Google. It indicates that ad buyers are starting to shift to indirect channels, although traditional means of transaction still rule the roost.
To be sure, publishers still command the biggest budgets from digital ad buyers; more advertisers and agencies spending $20 million or more per year online selected "publisher direct" as their buying method than either ad networks or open or private exchanges, as indicated in the chart at right. But Digiday's results from this survey of more than 400 digital media and marketing pros indicate that the number of new digital buyers — those with presumably less money to invest in digital media to begin with — are less likely to patronize individual publishers than to shop via intermediaries.
The second chart, below and at left, is a projection of the relative worth of these buying channels based solely on the percentage of respondents who say they'll be stepping up the use of that channel, not of actual spending projections.
The need to reach larger audiences and buying efficiency were the top two reasons cited by digital advertisers for their use of networks and open exchanges (at 65 percent and 63 percent respectively).  Those more likely to spend with private exchanges cite "transparency" —  knowing where their ads will run ( 29 percent) — and price negotiability (26 percent) as attractions. The minority 12 percent of interactive campaigns more likely to seek  publishers' attention directly is driven by their ability to customize their sponsorships (at 64 percent), the fixed price they can command (52 percent) and, to a lesser extent, buyers' ability to dictate content adjacency (43 percent).
But, while half of buyers step up their use of automated buying channels, publishers are overwhelmingly more likely to focus on their direct sales channels. Some 79 percent of digital publishers surveyed say their direct sales channel will grow the most this year. Just 14 percent of publishers said their exchange, SSP or network channels would drive more revenue, and only 7 percent said they'll see the largest sales growth through private exchanges.
Interestingly, the top reason cited by publishers for their hands-on approach to sales was the advent of "new formats and devices" with 57 percent of responding publishers predicting that their greatest revenue will continue to derive from direct sales. Audience targeting was cited second at 44 percent and high-impact ad units — those custom buys that appear to represent their preferred buyer' chief motivation — a distant third at 39 percent.
It's impossible to know whether publishers who see their direct sales rising more than via intermediaries feel they have to master the cash flow from these new formats and devices before entrusting them to targeted third parties, or if those who can master multiple channels and sell across media are therefore more profitable. Whatever the case with publishers expecting the most growth through their internal sales operations, those who look to see the highest increases from exchanges, sell-side platforms and networks are most likely motivated by the search for "new buyers" at 26 percent or are equally driven by "excess inventory" and to "reach data buyers" at 21 percent.
Looking deeper at the picture painted by this newest entry to the digital advertising marketplace, private exchanges, it is at least curious that only 10 percent of all publishing respondents have even ventured into private exchanges, yet 7 percent expect their largest budget increases to flow through this nascent channel. Those looking for the biggest increases to their bottom lines from private exchanges say they're most motivated to"?prevent channel conflict" (56 percent), leverage their brand (50 percent) and maintain their direct client relationship while leveraging the technology of an exchange platform (47 percent).
The advent of such hybrid channels as the "private network" appears to be an effort by publishers to address the interest by their buyers in self service and acceess afforded by technology, while keeping CPM's high. Publishers, when asked why they don't participate in exchanges or networks, say the "CPMs are too low," or that they don't want to lose their personal relationships with their most valuable clients.
Specifically, publisher respondents, asked why they don't avail themselves intermediary sales channels observe:
* "CPMs too low – lack of control. Unclear visibility brands have into our inventory – prefer blind so buyers can't buy cheaper through exchanges instead of direct":
* "Need to better understand the rates that buyers want inventory."
*"not sure how much aggregate inventory they are buying at sustainable prices," and, the always pragmatic:
* "testing the waters"
That same pragmatism was evident when publishers were asked to, "Envision a scale with Highest Revenue at one end, and Highest Control of the Buyer Relationship on the other. Where would you put yourself on this continuum?" Publishers who responded came down on the side of "revenue," if only slightly.
Responding to this indicated willingness to "test the waters,: and despite the fact that it's still early in the life-cycle of private exchanges, Google is preparing to expand its Doubleclick Ad Exchange to accommodate yet another hybrid ad model. Already, publishers can use the ad exchange to auction unsold inventory to the highest bidder — either anonymously, openly displaying the brand origination or through private access. In the current auction model, which Google perfected for pay-per-click search, publishers can set a "floor" price or the least amount they would be willing to accept for their ad inventory.
Within the next couple of weeks, Google will be beta testing the ability of publishers to make available fixed price inventory. Such prices may carry preferential conditions for certain preferred buyers or simply establish a premium price for inventory that is in hot demand in an effort to duplicate the higher CPMs publishers believe they can command via direct sales. What inventory isn't snapped up can then proceed to auction in search of the highest bidder.
Said Scott Spencer, Director of Product Management, DoubleClick Ad Exchange, who offered a taste of the most recent Digiday research and a Q1 study on the adoption of real time bidding said, "We're still testing with some of our publishing partners, but, depending on the level of success, will roll this out in coming months."
Here are Google's slides, and you can even watch a video replay of this presentation, below. The full research powerpoint is available to members of DM2PRO.com, and those who participated in the study.
https://digiday.com/?p=3999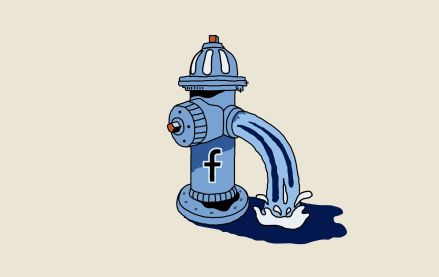 October 4, 2023 • 5 min read
•
•
Publishers are still feeling the effects of a change Facebook made in May that caused a steep decline in referral traffic. Nearly four months later, publishers aren't sure when — or if — that traffic will come back.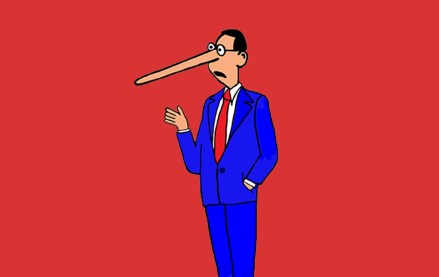 October 3, 2023 • 7 min read
•
•
A new definition for MFAs is available but the vague nature of the guidelines is leading to a lack of standards that might prevent adoption.
October 2, 2023 • 1 min read
•
•
The publishers who attended DPS were focused on the potential upsides of applying the technology to their operations while guarding against the downsides.