Instant Articles, AMP 'make no economic sense': Digiday+ town hall with Dotdash CEO Neil Vogel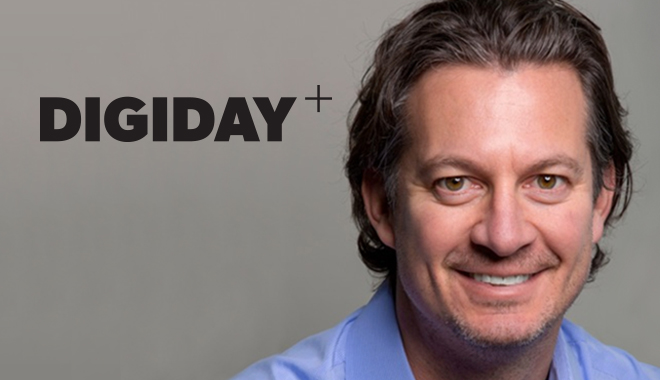 Neil Vogel, the CEO of Dotdash (formerly About.com), joined members of Digiday+ on Slack for Town Hall Thursday. Digiday editors and Digiday+ members spent an hour discussing with Vogel why the publisher shifted its focus and brand, living under the duopoly and the limits of influencers.
Become a member of Digiday+ here. We will hold Slack town halls every month, and in between, we'll have editorial chats and group discussions on industry topics. Please join us.
You have read the maximum number of free articles.
Digiday
+

Membership

Subscribe now for access to unlimited Digiday content, premium research reports, exclusive newsletters, invitations to member-only events and more.
This content is available exclusively to Digiday+ members.
Digiday
+

Membership

Subscribe now for access to unlimited Digiday content, premium research reports, exclusive newsletters, invitations to member-only events and more.
Here's what you missed from our discussion with Vogel.
On the evolution of About.com
"Make real vertical brands, throw away the leftovers, refocus. And it's working incredibly well. After nothing worked for a long time."
Advertisement
The benefits of verticalization in a world of feeds
"Vertical specialized feeds have a different kind of trust relationship with users and advertisers. About.com looks very different from Verywell [the company's health vertical]. About.com would not get in your feed because it was too general."
Life under the duopoly
"The rules of the internet are clearly made by a few parties that are interested in their own success, not ours. As a premium publisher, Google's ad filter or Facebook's new guidelines will benefit us. But there is tremendous risk in Google and Facebook dictating the internet."
"We experimented with IA and AMP; we do not use. It's hard for us — our monetization is really strong, and our recirculation algorithms are really good. It makes no economic sense. Our new brands are super fast on mobile, which is what these were supposed to solve. Instant Articles and AMP are Facebook and Google bending the Internet to their will. For AMP, we need a way to make branding for us stronger, monetization better, more custom and recirculation better."
The place for programmatic
"Moving demand up the stack is what we are really focused on. Our best inventory does not make it to the exchange, if it does it's really floored. We have a ton of scale, so exchange can be good for us. The average price we transact programmatically is surprisingly high — combination of branded verticals, being pretty good at managing, intent-based traffic."
Advertisement
The YouTube ad crisis was good for business
"We are 100 percent content we have made, we are not fake news and not even news at all, all on our owned brands, all helping people. It's been great for us. A happy externality helping us materially."
Using influential people, not influencers
"We tried to use influencers. It did not work for us. It was not organic enough. But we use high-profile writers, not huge celebs, but meaningful in their categories.
"Red flags are many. If you want to use influencers, in our case we need people true to our brands and topics we cover. We are not trying to sell sneakers where Kanye would help, if that makes sense. And it's clear they are paid so tricky, too. We prefer to employ influential people. They cost more, but baked in, and they get real affection for the brands."
"Each vertical has a recruiter and an editorial team. We have 500-plus writers at any one time."
Advertisement
Sign up to get the day's top stories at 6am eastern.