German media company Spiegel-Gruppe has had a fact-checking team since the 1950s, several years after its print weekly magazine, Der Spiegel, published its first issue. Unlike other media organizations that are launching their own fact-checking sub-brands in a complicated political climate, Spiegel-Gruppe's 70-person fact-checking team has integrated the process into its editorial workflow.
The team, called dokumentation, is organized by expertise that mirrors the publisher's different desks, such as politics, science, economics, foreign affairs, culture and sports. These specialists often have doctorates in their fields of expertise. Often, members of the team work on articles with journalists, providing them with relevant research on the economics of North Korea and its relationship with other countries, for instance, playing more of a consultative role as well as checking the manuscripts once they have been written.
The backbone of dokumentation is a database of text articles and official information about notable people, enterprises or topics that could be useful for the journalists at Spiegel-Gruppe. This has grown since Der Spiegel's first print issue in 1947 but has become more automated over time.
Each week, the database automatically adds another 60,000 articles from German and international media and other official sources like government documents. Within dokumentation, a team of seven people has trained algorithms in the database to pull in specific sources based on content — from articles fed from Germany's news agency Deutsche Presse-Agentur to more in-depth analysis pieces from around the world that need more contextual knowledge to understand.
"It's a research instrument to organize information in a differentiated way, better than Google can," said Dr. Hauke Janssen, head of dokumentation. Key elements of Spiegel's fact-checking guidelines appear here.
A paper the University of Hamburg produced in 2008 counted 1,153 corrections from the dokumentation department in a single issue of Der Spiegel, Janssen said.
The transition from print to online, and the shorter publishing times that go with it, has meant the team has to prioritize facts like dates, names, the trustworthiness of sources and quotations when it only has something like 30 minutes before an article is published.
Germany's federal election takes place on Sept. 24, and if recent history in the U.S., U.K. and France is anything to go by, it's a time when fake news can flood online platforms. Dokumentation is focused on fact-checking its own content in print, online and on TV rather than claims made online from external sources, like stories from unverified sources that have caught fire on social media.
Spiegel has, however, put politicians in the spotlight before.
Ahead of Germany's 2013 federal election, the publisher launched Münchhausen-Check (after the German baron associated with exaggerating stories), which took politicians' claims, like whether Chancellor Angela Merkel lied about promising to not install tollbooths (she did), and used dokumentation to debunk the claims in written articles. After publishing 150 articles over two years, Janssen ended Münchhausen-Check partly because other media outlets offered the same service: Die Zeit followed with Faktomat and ZDF with ZDFcheck.
Janssen is unsure whether it will need to reinstate Münchhausen-Check in the coming weeks. The political climate was more fractious two years ago toward the beginning of the refugee crisis and the growing power of right-leaning political parties in Europe.
"Politicians are now very careful about what they say; they try not to say too much; there's not so much to fact-check. The common impression is that Chancellor Merkel will win," he said. "But we don't know what is coming."
Such a large team is a big investment when the general trends in print circulation and ad revenue are pointing downward, and online ad revenue is not growing quickly enough to fill the gaps. "This kind of fact-checking has been an important part of the success story," said Janssen. "There's the same amount of pressure on [dokumentation] as there is on the editorial department."
The Deutsche Presse-Agentur announced in May it was creating a fact-checking team and hosting conferences with other publishers to discuss how they can work together to prepare for the election and suspected increase in fake news.
For Janssen, keeping editorial autonomy is key. "It's important that not all media work together to be one front," he said. "You need a pluralistic market where some are more left, some more right, and they all have to struggle for the best."
Image courtesy of Der Spiegel, via Facebook.
https://digiday.com/?p=249733
October 2, 2023 • 1 min read
•
•
The publishers who attended DPS were focused on the potential upsides of applying the technology to their operations while guarding against the downsides.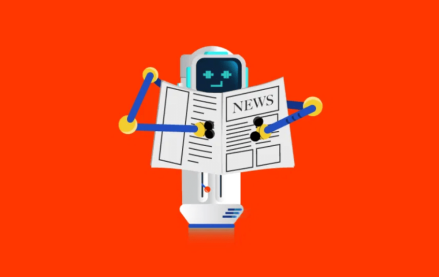 October 2, 2023 • 4 min read
•
•
Now that ChatGPT users can surf the internet for information, some publishers are reconsidering the weight of the issue.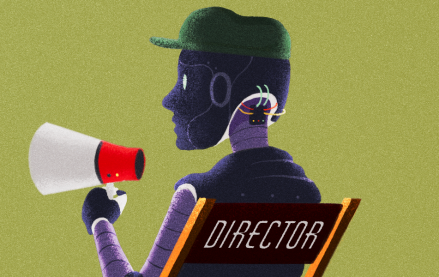 October 2, 2023 • 5 min read
•
•
As Meta makes celebrity-like chatbots, ChatGPT learned to "hear," "see" and "speak" while Spotify is piloting AI-translated podcasts.