Elite Daily: Inside one publisher's viral eruption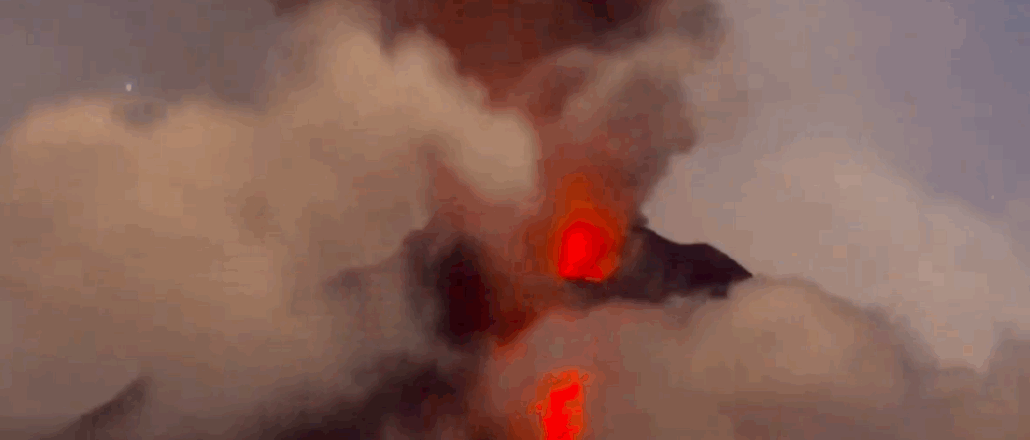 Publishing used to be a long, hard slog. For most, it still is, even more so these days, but in the Facebook era there are the select few — think Upworthy, ViralNova, even History in Pictures — that record eye-popping traffic-growth numbers that beggar belief.
A case in point is two-year-old Elite Daily, which bills itself as the "voice of Generation Y," a Huffington Post-style grab bag of content for a young audience. In fact, it is engineered for sharing on Facebook. In just three months, from August to November last year,  traffic to the site skyrocketed nearly 800 percent, leaping from 4.8 million unique visitors in August to nearly 43 million in November, according to its internal analytics.
ComScore's data points to similar growth. Traffic from desktop devices to Elite Daily increased from 1.6 million to 9.5 million uniques in that period, the online measurement firm said. That represents over 3,600 percent growth since November 2012. Quantcast numbers show a similar trend.
This sudden traffic surge has left some in the digital media world scratching their heads. How can a site run by a bunch of 20-somethings with no experience in publishing come from nowhere to achieve such rapid growth? In short: Facebook. ComScore says 54 percent of Elite Daily's traffic came from Facebook in December.
Elite Daily CEO David Arabov said the key is understanding what pops in social and why. Elite Daily analyzes both its own content and social media channels to figure out what is likely to go viral, and has its 2,500-strong contributor network adjust its output accordingly. (Elite Daily solicits for contributors on the site.) The site publishes up to 100 pieces of content a day. It has attracted criticism for outrageous headlines — "How to Turn a Hoe Into a Housewife," for instance — and questionable editorial practices like writers using fake names and profile photos of models. But it also has matured editorially, now publishing some serious content packaged for millennial tastes. The site's top story this past weekend, for example, was "Your Ultimate Cheat Sheet To What's Going On In Ukraine (Photos)"
Of course, photos from world events aren't the big drivers of traffic. The Ukraine post had just 100 Facebook shares. Instead, Elite Daily relies on the typical mix of Facebook-engineered posts that are heartwarming, motivational or scandalous. Some posts published in November attracted over 1 million likes on Facebook, for example, including "This Middle School Football Team Went Behind Their Coaches' Backs To Do Something Incredible," which is comprised of a YouTube video of a CBS News segment and a 250-word summary. Older content also bubbled up during November and December, Arabov said, like this one from August containing a month-old YouTube embed — "This Video Uses Jelly Beans To Show You How Much You're Wasting Your Life" from Ze Frank — and a 75-word summary. The post has 769,000 likes on Facebook. Neither of these examples would seem to qualify as amazing feats of content creation. Both videos were already viral hits on YouTube, but the name of the game in publishing, increasingly, is finding ways to get content shared on Facebook, even if you didn't create the original content yourself. Publishing has become a game of packaging.
The digital publishing system is so complex, however, that such incredible growth numbers, especially in a short period of time, bring out skeptics. It's akin to the Barry Bonds era of baseball, when players never known for their power were suddenly hitting the ball out of the park on a regular basis. Digital media is vulnerable to its own form of performance enhancement, whether it's through gaming SEO, social platforms or simply by buying traffic. Fair or not, any site with tremendous overnight success will come under suspicion from some for cutting corners.
Facebook, for example, has become a "growth hackers" dream. Its algorithm, like Google's before it, is closely guarded. But sites like Upworthy and Viral Nova have figured out how to engineer content to be passed around at high rates. There are methods to engineer growth on Facebook, including well-timed media buys. If a post starts going viral Arabov said Elite Daily will buy promoted posts on Facebook to help boost its distribution, for example.
Another example is optimizing content for porn searches. A glance at Elite Daily's top referring search terms suggests it's extremely well optimized for adult searches. All of its top 10 referral terms in December, again according to comScore, are ones that would generally be considered "not safe for work." That list includes terms like "boobs," "ass," "titties" and "hottest pornstar." (To be fair, it has company with other mainstream sites attracting plenty of traffic on such terms.)

Arabov said only around 10 percent of the site's traffic comes from search. "That doesn't have much of an impact. That's from the early days," he said. The posts at the top of those sex-related searches are mostly from 2012, although Elite Daily's piece on "The 20 Hottest Pornstars To Follow On Instagram (NSFW)" is from October 2013. Arabov said the company is in the process of "cleaning up" its search results to more carefully control how its content is surfaced in search, although it seems unlikely the site will turn its back on the free traffic it gains from these listings.
But according to ad execs, there are some other peculiarities about the site's traffic, one of which is the other destinations its users apparently use.
In July, millions of its users also visited sites such as cdeboys.com and celebrity-gossip.net, according to comScore. Cdeboys.com is targeted at an entirely different market than Elite Daily, featuring Flash-based games for children, so the audience overlap is peculiar. Meanwhile, in December, one of Elite Daily's top cross-visiting sites was Adweek.com.  You wouldn't necessarily expect millions of Elite Daily users to also be interested in ad industry account news.
Facebook is the bedrock of its business, yet many of Elite Daily's own posts don't show the levels of engagement one would expect. Even its most popular posts aren't outrageously shared, at least when Elite Daily posts them to the 350,000 who have liked its page. Take the heartwarming middle-school football story mentioned earlier that got over 1 million likes. Elite Daily's own post of the story got 525 likes, 212 shares and 18 comments. That's not terrible, but it's hardly evidence of a viral hit.
Elite Daily sells a lot of its ad inventory through networks and exchanges operated by companies such as the Rubicon Project and OpenX, but one ad tech exec said the site is on the global blacklist of four major demand-side platforms. Those lists are provided to his company on a monthly basis. That's most likely because those DSPs have deemed Elite Daily's content objectionable, or because they've detected questionable traffic flowing through it, he said.

Arabov said his company doesn't purchase traffic, other than through Facebook by promoting posts from its page on the social network. It does not buy visits from third parties or enlist their help to generate them, he said. He didn't disclose what portion of Elite Daily's Facebook traffic is paid versus organic, however.
The interesting question now is how the site's traffic will behave over the next few months. After hitting 43 million uniques in November and over 40 million in December, Arabov said the site will probably attract around 36 million in January. "We have a long-term plan with this," Arabov said.
But the problem with viral sites, as outlined by former Bleacher Reporter founder and current Bustle CEO Bryan Goldberg, is that they are by nature lumpy and often ephemeral. One month is not like the last, and hot streaks can turn decidedly cold if, for example, your content falls out of favor with Facebook.  That would leave the site in the position of Slide or Farmville, which felt the sting of newsfeed changes that eventually drove them to extinction.
Such is the risk and rewards equation of high-flying overnight digital publishing success stories. Live by the share, die by the shifting sharing algorithm.
https://digiday.com/?p=62313