Facebook is now one of the most important ad platforms on the Web, so it's easy to forget how hard the social network fought to attract the attention of advertisers in its early days.
In Spring 2004, Facebook co-founder and then-CFO Eduardo Saverin headed to New York City in an attempt to sell the site's first advertising. Things didn't go as planned. Saverin and Facebook (or "TheFacebook," as it was then called) had neither a reputation nor a brand strong enough to attract the attention of major marketers, and the vast majority of advertisers were passing on the opportunity.
The ad deals Saverin did secure were only worth a few thousand dollars each. MRY CEO Matt Britton recalls that his agency, then called Mr Youth, bought ads for clients including The Museum of Natural History, Dunkin' Donuts and Victoria's Secret, but those campaigns were worth only about $5,000 each.
Facebook decided it needed help from a third party with greater experience in the world of ad sales, and in June 2004, it began working with college-focused ad rep firm Y2M, which had already built a nice business for itself selling ads on behalf of college newspaper sites. Facebook agreed that Y2M would become an exclusive third-party rep for its ads for a period of two years.
Y2M quickly set about overhauling Facebook's pitch to advertisers. Saverin's initial sales deck was impressive for someone with little to no experience selling advertising, but by October 2004, Y2M was out in the market using this reworked deck. Y2M became the exclusive third-party rep for Facebook ads, and it wanted to make the most of the opportunity. Y2M's vice president of sales at the time, Tricia Black, lead the efforts, alongside advertising services manager Josh Iverson and fellow salesperson Megan Zamiara.
But even with Y2M's existing marketer relationships, Facebook was a hard sell, Iverson now tells Digiday. At the time, Facebook was still limited to Ivy League schools and a few others, but most advertisers were looking for greater reach.
So, Y2M explained to Saverin and CEO Mark Zuckerburg that advertisers would be more interested in working with the site if it were available in more schools, and it began pushing them to do so as quickly as possible. It even began emailing student bodies at various colleges encouraging them to ask Facebook for access to the site.
"We'd go to advertisers, and they'd say 'Ivy League is great, but what about Ohio State and Texas?'" Iverson said. "Advertisers were often specific about the schools they wanted to reach based on where they already had programs active, so we gave Facebook a list of schools we thought they should prioritize based on advertiser demand," Iverson added.
By October 2004, the site was available in over 400 different schools across the U.S., with Y2M's urging perhaps playing some role in the decision to open it up, or at least do so sooner. For Facebook, which was attracting an average of around 1.5 million unique users a month, it was an immediate win.
Ad sales began to pick up. In late 2004, Y2M sold campaigns to brands including MasterCard, Paramount Pictures, Ford, The North Face, Verizon, Apple, STA Travel and others. Most of those ads were sold on a CPM basis, for less than $6 per 1000 impressions. Formats were mostly IAB standard, including 728 x 90 leaderboards, 120 x 600 skyscrapers, 125 x 125 buttons, and text ads.
According to Y2M founder and CEO at the time, John Fees, his company generated $2 million in ad revenue in the first 18 months of its deal with Facebook and brought credibility to the site by bringing national advertisers to it.
"For my part, I was foolish to not ask for performance-based warrants for the revenue Y2M generated in Facebook ads," he wrote in a Quora post in 2011. He continued, "An equity kicker would have been the smart thing. Live and learn."
Along with Black, Fees cites other former Y2M staffers as instrumental in the deal, including Tom Peterson, Marc Stein and Paul Pennelli.
Iverson most clearly remembers the campaigns he helped broker for Paramount Pictures, Apple, and STA Travel. The STA and Apple buys were for straight-forward display ads, but Paramount's campaign for the "SpongeBob SquarePants" movie drove users, for the first time, to a branded Facebook group. The studio was charged based on the number of users who joined the group and represents one of the first examples of modern social media marketing, Iverson thinks. "Paramount was the first advertiser we spoke with that was willing to do it," he said.
Meanwhile, Saverin and Facebook continued to sell ads direct to advertisers if and when they could. But the majority of the big-brand deals were coming in through Y2M's Tricia Black and her team. According to Iverson, Facebook wasn't really Saverin's major focus. "I think he wanted to be a banker; I never got the sense was ever a full-time manager for the online advertising. He was doing Facebook on the side." Facebook declined to comment for this story.
Eventually, Facebook asked Black to join the company as vp of advertising sales, which she did in March 2005. By that point, the site was available on 550 campuses and had 2.5 million registrants, according to Y2M's 2005 Facebook sales collateral. Black did not return requests for comment on this article and generally avoids speaking with the press. She was one of Facebook's first 20 employees and is likely a multi-millionaire following the company's IPO last year.
As for Iverson, he acknowledges he missed the boat by not joining Facebook himself,but said he's nonetheless proud of the role he and Y2M played in Facebook's growth. "It was a crazy ride back then; anyone could have missed it," he said.
Iverson went on to found iMediaSalesTeam, a sales staffing firm that represents sites such as Ancestry.com, Legacy.com and Care2. He's also the President and owner of Reptide Media, a sales staffing firm that represents the College Media Network and online college newspapers. He's returned to the college and youth market in which Y2M saw such success with Facebook.
"It's funny," he concluded, "how things come full circle."
https://digiday.com/?p=48158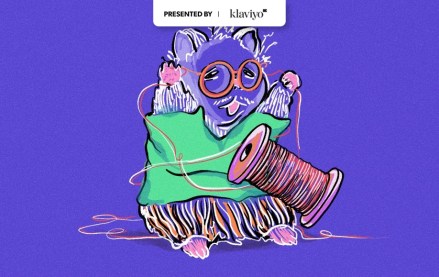 December 5, 2023 • 6 min read
News publishers are cautious to pour more resources into Threads, as limited available data makes it difficult to determine whether investing more into the platform is worth it.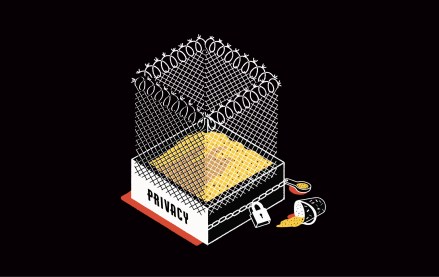 December 4, 2023 • 4 min read
FLEDGE stands for 'First Locally-Executed Decision over Groups Experiment' and makes ad auction decisions in the browser, rather than at ad server level.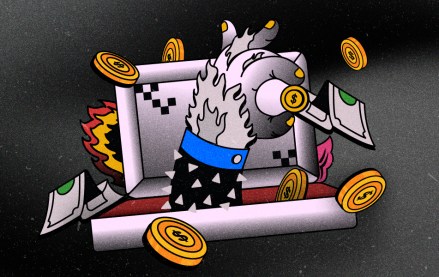 December 4, 2023 • 7 min read
A look at the genesis of ad tech, from the first online display ad in 1994 to the dotcom crash.