Car Throttle is shifting gears. The online community for auto fanatics once prioritized building (and keeping) its audience on its owned and operated sites. Increasingly, however, it has come to embrace social channels. One major focus area is Instagram, where it has doubled Instagram followers in six months to over 500,000 across its three main accounts: its namesake account, a news account and a pure video account.
The main Car Throttle account has 437,000 followers and is adding 1,000 new fans each day through tactics like asking readers to tag friends they think would drive this car. It posts about eight pieces of content on Instagram a day, a mix of user-submitted photography, news and original video.
The platform's video products have been a major driver in growth: Car Throttle took more notice when Instagram introduced 60-second videos in March (an upgrade from the previous limit of 15 seconds). Another welcome development came with the launch of Instagram Stories in August. On Instagram, the publisher is doing around 2.5 million views a month according to Tubular Labs data. According to Car Throttle, an additional 1.6 million views a month come from Instagram Stories, where Car Throttle posts twice a week.

"We don't want to cannibalize our growth on other platforms," said Gabor Szedlak, chief operating officer at the company. Car Throttle has a user account on Snapchat where he estimates there's 49,000 followers. "Snapchat is for in-moment stories: what's going on at car events, newly released vehicles. Instagram Stories is for easily digestible, skippable stories, otherwise it creates confusions in the community."

Instagram is also a more open platform than Snapchat when it comes to discovery, gaining followers and analytics, said Szedlak. Still, as it stands, the inner workings of Instagram's algorithm is still relatively unknown. Through third-party analytics, Car Throttle tracks competitors and can see that the growth patterns are in line with its own, each benefiting from the algorithm changes despite having different content strategies.

Car Throttle and two competitors share growth patterns as Instagram experiments with how to curate and position stories in the news feed.

Each Instagram Story goes out at 6 p.m. GMT and includes four or five clips, each 10 seconds long and subtitled. One of the week's Stories is a roundup of the best news in the autoworld; the other is the best user-submitted content. Usually, each Story gets 200,000 views.

"Most people associate Instagram with entertainment, but we're seeing the news content have a higher retention rate of 80 percent," said Szedlak, meaning 80 percent of the people who started the Stories clicked all the way to the final slide. Other content still gets a high retention rate of 75 percent, although this was below 70 percent when the Stories had no subtitles. Retention rate is key in analyzing Story success: Viewers can't post comments, so drop-off is the only way to infer viewer feedback.

News doesn't break often or move quickly in the auto world, so a weekly roundup keeps it interesting. Recent news clips include leaked factory footage of the new Alfa Romeo Stelvio SUV, Mercedes' announcement of a new model, and the demo release of a new car game. User-generated content takes all forms; people send in videos from Formula One racing events, taking test drives in new cars, or funny situations in car rallies.

Other publishers like Business Insider's distributed arm, Insider, is also finding success with Instagram Stories. In September, it generated nearly 5.2 million views. "Many publishers don't invest in new platforms because they can't monetize," suggests Szedlak. "Then when the new features are introduced, they are at a disadvantage."

For Car Throttle, about 90 percent of revenue comes from making content for brands like Michelin tyres and Nissan. In these campaigns, Instagram and Instagram Stories features on the plan, but 95 percent of the content is still editorial.

As Car Throttle spins out more niche pages on Facebook and Instagram, like JDM (Japanese car brands) and Car Throttle Euro, it can grow the amount of branded content it takes on without diluting its own content. In general, the branded posts have equal engagement to editorial, although Szedlak notes there is a trade off: "If we get less creative freedom from a brand then they have to compromise on viral reach."

Images courtesy of Car Throttle via Facebook.

https://digiday.com/?p=205675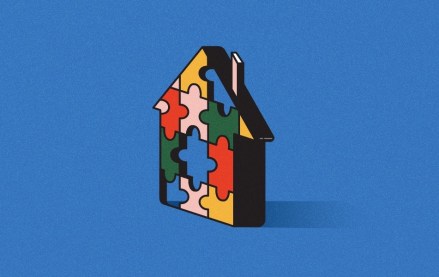 September 22, 2023 • 4 min read
Apartment Therapy's president Riva Syrop took the stage at the Digiday Publishing Summit to discuss the convergence of commerce and sponsorship revenue within its Small/Cool event.
September 22, 2023 • 4 min read
Media execs took stage at the Digiday Publishing Summit to discuss the growing importance of ROI in ad campaigns this year.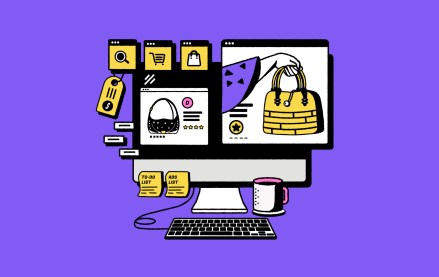 September 22, 2023 • 4 min read
CEO Satya Nadella said AI assistants will be as ubiquitous as PCs and will help users navigate across apps, operating systems and devices.