Two leading ad gurus wrote, "Today's marketplace is no longer responsive to the kind of advertising that worked in the past. There are just too many products, too many companies, too much marketing noise. "
Those gurus were Al Ries and Jack Trout, and they wrote that bit in 1972 in Advertising Age. You'll see the same talk today about Web display advertising. Banner ads, like all advertising before them, are constantly called dead well before their time. Wrong.
Fact: Banner ads still rule digital. Nielsen, which used in-home observers to track study participants' actual eye movements, found each U.S. resident spends 49 minutes on the Web each day, 8 minutes instant messaging, and a whopping 2 minutes using mobile text. Web use outranks all other digital media consumption.
Fact 2: Banner advertising performance is good. I know, I know: click-through rates are 0.08 percent on average, which seems horribly low at first blush. But consider that direct mail, a mainstay of marketing for decades, often has response rates at 0.8 percent — for a medium you must pick up before deciding whether to throw it in the trash. It is remarkable that banner ads perform at 1/10th the level of mail, with no card on your kitchen counter.
The real question about banners is whether they drive efficient response. Yes. If you buy banners at a low $3.00 CPM – easy enough, using retargeting or ad exchange DSP buys that avoid the inflated prices of marquee site publishers — you'll get 10 million impressions on a $30,000 budget. Achieve a basic 0.08 percent response (click-through rate), and your $30,000 in media spend nets 8,000 prospects on your web site … for an average cost per response of $3.75.
Really, people. If you can't do something with a $3.75 knock on your digital door, you should rethink your product. This is why the U.S. online display ad industry raked in $10 billion in 2010.
Even in new areas, display ads look set to rule the roost. Facebook's betting on them and building a huge business. Google is pushing display with a major ad campaign; DSPs are hiring like mad; iPads and their clones are unlocking vast swaths of new digital display ad space.
So why all the talk against banners? Two reasons: publishers fret that they are losing their sellable audience (which they are, as savvy media buyers move to ad exchanges to send banners directly to consumer targets, not over-priced online publisher Web inventory); and digital shops are trying to make money off of social campaigns (which pay hundreds of thousands of dollars more than banners in creative fees). The publishers who own the ad space, and the creatives who build what goes there, have financial interests to move you away from the lowly banner ad. Do you really think creative shops, alway complaining about the display "pallette," really want to make banners? Not when they can get fatter margins on that snazzy iPhone app instead.
One mistake in marketing is to think a new tech channel trumps all others – because the truth is all ad channels work together, and the visually interruptive ones often work best. It's no mistake that Ford launched its 2011 Explorer with a Facebook blitz seeded by banner ads; because if you don't send invitations, people will not respond. Banner advertising fits into the technology consumers hold in their laps; beyond clicks, it creates awareness, and downstream response through Google search when the user is closer to decision.
The second mistake is to try to disguise your message by blending it with editorial. Telemarketing did this by sending phone calls into homes that, surprise, were sales; the Do Not Call list killed the industry. Email spam tries the same, and filters block most of it out. Publishers worried about revenue who degrade their content will pollute an ecosystem, and risk losing an audience. People don't want messages that have unclear motives; the failure of IZEA to scale "sponsored tweets" across Twitter is the latest example of people wanting advertising clearly marked in its place.
The truth is consumers don't want a relationship with your company, because they can't possibly engage with each of the thousands of brand messages they see daily. But they can hear and see your ad. For $3.75 per response, it seems banners remain one way to get their attention.
Ben Kunz is director of strategic planning at Mediassociates, a media-planning agency, and author of the advertising blog www.thoughtgadgets.com. Follow him on Twitter @benkunz.
https://digiday.com/?p=4904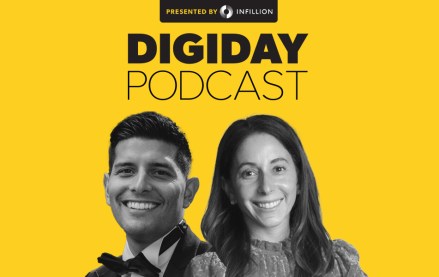 September 26, 2023 • 3 min read
In a live recording during the Digiday Publishing Summit, the news executives called for more nuanced conversations with advertisers around their brand safety concerns.
September 26, 2023 • 4 min read
After investing in one generative AI startup and suing another, the company will let customers create images on its website and an API.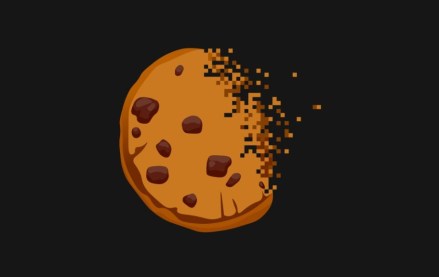 September 25, 2023 • 1 min read
During the Digiday Publishing Summit, execs from companies including Condé Nast, Dotdash Meredith and Thomson Reuters assessed the industry's readiness.