How the Hustle built a 100,000-subscriber email newsletter for millennial bros
July 1, 2016 • 4 min read
•
•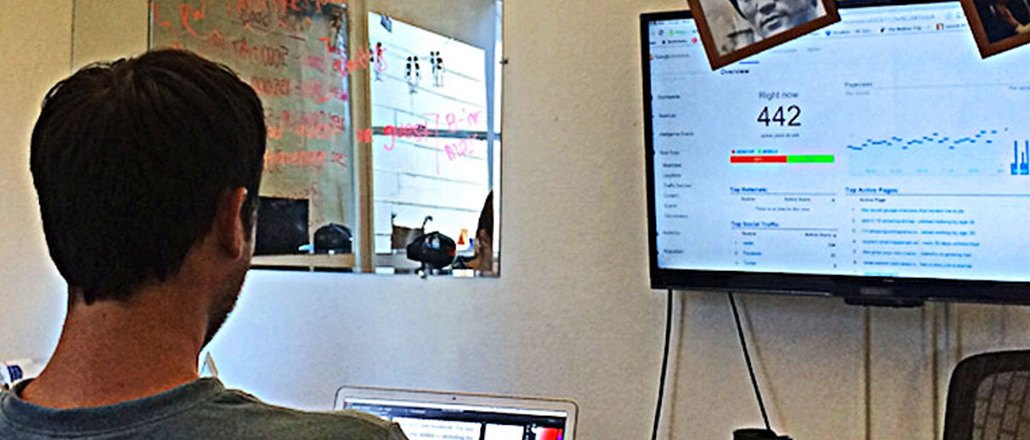 Sam Parr got the idea for the Hustle, a daily email newsletter targeted at millennials, while emailing friends to promote HustleCon, a conference he was organizing around startup founders. The avalanche of responses he got made him realize there was an opportunity to connect with millennials through email, and the Hustle was born. Today, the email has 100,000 email subscribers.
While there's no shortage of news publications fighting for the attention of millennials, Parr hopes to carve out a niche by bringing a conversational tone to culture and tech coverage, with stories like Microdosing: I Spent 14 Days Using LSD to Increase Productivity… Kind Of and Soylent: What happened when I went 30 days Without Food, as well as business stories with an entrepreneurial focus like How Much Does It Cost to Build an App? With informal language like "dude" and "insane," the site has a decidedly bro voice.
"In the way Vice has filled a voice somewhere between CNN and Fox News, we're doing that with business-undertone news, focused on an affluent young audience, somewhere between CNBC and The Wall Street Journal," said Parr, a 26-year-old who co-founded the Hustle with John Havel.
Parr is an unlikely media mogul; the Nashville native was running a chain of hot dog stands when he sold them and moved to San Francisco where he met Havel, who was his Airbnb host.
After the pair worked on, then sold, a phone app that matched roommates, Parr decided to organize what would be the first HustleCon. "I knew tech people and wanted to put together a conference for young people that was like a TED talk but less douche-y," he said. "I created it from my home and thought it would lose money, but I made $50,000 in the first six weeks."
Twelve companies that spoke at the conference, including General Assembly, Amazon and Nerd Wallet, invested half a million dollars for Parr to grow the company. From the very beginning, its irreverent tone was clear, as this manifesto shows. It's called: "Watch our startup recklessly blow through $500,000." Bro!
Today, the San Francisco-based company has six employees and gets most of its revenue from HustleCon, which had 2,000 attendees this year. But the email newsletter is key to its growth. Native digital advertising on the emails is on track to surpass event revenue soon, with advertising coming from companies including online mattress seller Casper and investment company Wealthfront. Parr said the company plans to add 10 to 15 positions in the next three months.
The daily newsletter has a unique open rate between 35 and 40 percent, well above the gross open rate (which is usually higher because it counts duplicate opens) for business and finance publications of 21.2 percent, according to email marketing company Mail Chimp. In comparison, last year The New York Times had gross open rates between 50 and 70 percent for its email newsletters, but it wouldn't provide subscriber or unique open rate numbers.
The email serves to drive people to the site, which Parr said gets between 500,000 and a million views a month (comScore couldn't independently confirm this since the traffic doesn't meet its minimum reporting standards).
"Emails allow us to scale quickly," he said. "It's cheap, allows us to build an audience, and it's intimate."
In a twist, the Hustle relies on its fans to grow its user base. Readers are invited to become "ambassadors" who share their contacts to help the Hustle market its newsletter and conference. Ambassadors get a hoodie or conference ticket (valued at $250-$400), depending on how many people they get on board. The Hustle has 430 ambassadors and got 5,000 people to sign up for this year's HustleCon through ambassadors in the first month, Parr said.
The Hustle has plenty of competition for readers from bigger, better-established publishers like Forbes and Business Insider, which have more than 45 percent of their unique visitors falling between the ages of 18 and 34.
The Hustle's voice makes professional news fun, and the email model will appeal to millennials who want to absorb content in their own time, said Melanie Shreffler, senior insights director at Cassandra, the company has the tone just right.
And although Hustle doesn't consider itself solely a male publication, Shreffler said it's smart to skew male, with men (80 percent) more likely than women (73 percent) to say it's important to them to stay up-to-date on news and current events, according to Cassandra. "We call the trend 'boys left behind' because there's many publications focusing on young female professionals," she said.
https://digiday.com/?p=185915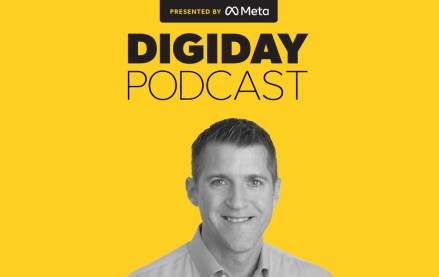 November 28, 2023 • 4 min read
Google's vp of global ads is confident that cookies will be gone from Chrome by the end of next year, despite all the challenges currently facing the ad market.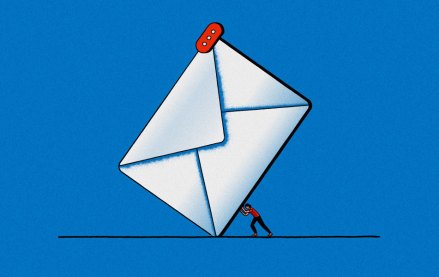 November 28, 2023 • 6 min read
Some email newsletter platforms' click-through rates are actually click-to-open rates, which are measured against the number of emails opened rather than the emails sent. But buyers seem to prefer it that way.
November 24, 2023 • 5 min read
Publishers' events businesses picked up pretty significantly during the back half of this year — and they will focus on sustaining that lift into 2024, according to Digiday+ Research.