This is the 10th article in a 12-part series, "Solving the Web's Brand Challenge." The series is made possible through the sponsorship of Vizu, an online ad technology company whose solutions allow advertisers and publishers to measure and optimize brand lift in real time.
Brand.net started off with an interesting premise: What if somebody started an ad network which, instead of selling inventory for thousands of long-tail sites, focused on high-quality, ComScore top-50 properties? Only in this case, Brand.net would make protecting its partners' direct-sales channels a priority by ensuring that its sales were all conducted blindly. And the company promised to focus solely on brand advertising — even rejecting cheap direct-response ads.
Problem is, since Brand.net launched in 2007, about a dozen other ad networks co-opted the company's message. We're the real premium network! We only deal with ComScore top-50 sites! And, of course, most of these networks claim, at least outwardly, to only sell blindly (maybe they wouldn't reject direct response advertisers).
Still, Brand.net, which was founded by ex-Yahoo executives Elizabeth Blair and Andy Atherton, continues to pick up business. The company has pushed into video, and just recently introduced Social Media Measurement Suite, a set of products aimed at helping brands gauge the impact of online advertising on earned, social media responses. And while similar companies like ShortTail Media shifted away from the premium/exclusive ad network model, Brand.net took in an additional $14 million in funding last year.
Given her background and her company's focus, CEO Blair has a unique point of view on the current state of branding on the Web, the mindset of CMOs, and the just-announced portal ad alliance.
It's been tough to convince brands they should be online, let alone buy from ad networks — since every one of them claims to be a pure premium vendor. How can Brand.net distinguish itself?
Serving brand advertisers is definitely part of the heritage of the company. The first 12 of us came from Yahoo. We were used to dealing with having to focus on brands' KPIs and measures like that.  Even back when were working at Yahoo, brands were telling us that they were increasingly feeling a need to [buy brand-safe inventory across the Web]. That they wanted the basic power of reach with extreme control and quality of inventory and environment. That's why Yahoo was able to sell and guarantee certain inventory in advance. They were looking for quality, scale and value. These are upper-funnel advertisers. So we founded Brand.net to do those things. We've expanded into video. We think it's a huge opportunity. Yes, everybody will say, copy, claim everything since saying "brand" is chic. That is a constant. We sell only on a CPM basis. We are not actively soliciting DR advertisers. We actually very frequently turn them down. That is quite unusual. There's a lot of money out there, and you have to decide in this world where you want to play. We're a solution for those advertisers in the upper funnel.
At a recent Digiday conference, several buyers complained that for video, it is very difficult to buy inventory on so-called midtail sites, which is why Hulu and the video ad networks often end up with such a big share of the pie.
I do agree with that. It's funny that you say that. I was just talking about this with several heads of strategy with big agencies. For high-end video, it's not entirely dissimilar to display. There hasn't been enough work to create that midtorso offering. The challenge you have in display is really exacerbated in video. It's just that the volume is much smaller. Publishers we work with want higher CPMs and expect better creative. With video, it's just taken longer than we would have thought.
Why does it feel as though brand dollars are still shifting from traditional media to the Web so slowly?
These advertisers are very comfortable buying TV. And they are actually incented to do so. It's funny. I just met with three buyers, and each of them told me something similar. They all work with media-mix modeling tools, and each of them said, "No matter what we do in terms of spending digital, the models keep telling me to spend more on TV." These are big pharmaceutical brands, packaged goods brands. And their marketing model is incenting them to buy more TV. So I don't think online has cracked those models yet. It's a challenge. It's important for us to prove to the media buying teams who are our direct customers, in no small part to help them prove to their brand manager clients, that our campaigns deliver superior results on branding KPIs. Most ad networks trip over themselves to avoid doing studies that would indicate success or lack thereof on KPIs. Their systems are architected to drive a DR result. So we are tripping over ourselves to include research, majority of our campaigns include it. We even have a full time director of research and measurement. We productized and do a lot of beyond theclick" measurements using both Nielsen and comScore, which [has evolved into a product] we call SalesLink. We almost always run a Vizu study in tandem with those studies to deepen the insights pool.
What else might have deterred brands from coming online faster?
Every medium is different. Search marketing really upended a lot of these brands' businesses. And now big brands are all into the concept of paid, earned and owned. But in the early days of the Web, they all build these lovely, lovely sites, and no one showed up. So now you have Facebook, and where some CMOs are really, really certain that this is where earned media will explode [like search]. Not only is it cheap, but these marketers genuinely believe that you can build up this passionate base of people [who can become powerful advocates]. The first wave of that has been just likes. But there is a growing sense among brands that like search, this channel could be transformative. But others just see social as being very powerful for brands in a different way [than traditional advertising]. We've been testing ways to prove the impact of paid media on earned media. We have just rolled out this suite of new social media product.
What is your take on the portal sales alliance? Rather than selling that inventory through their own networks, wouldn't it have made sense to work with a company like yours?
It's interesting. You can only focus on a few things [as a CEO]. They've chosen to put a lot of energy and focus on clearing remnant inventory. If I had to nail three things there, clearing remnant inventory wouldn't be on my list. I understand why they are trying to avoid conflict confusion by selling to a different list of advertisers, but you can then end up with lesser ads. We only focus on top-of-funnel advertisers [which is what Yahoo's direct-sales team also does].
As part of Vizu's sponsorship of this series, Digiday shot videos with industry leaders to discuss the main challenges that have faced the Web when it comes to branding. In this video, Collective svp of marketing Peter Weingard talks about the Internet fragmentation and how it can benefit brands.
https://digiday.com/?p=1600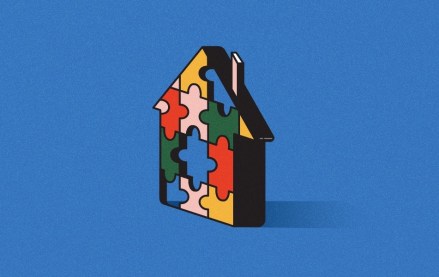 September 22, 2023 • 4 min read
Apartment Therapy's president Riva Syrop took the stage at the Digiday Publishing Summit to discuss the convergence of commerce and sponsorship revenue within its Small/Cool event.
September 22, 2023 • 4 min read
Media execs took stage at the Digiday Publishing Summit to discuss the growing importance of ROI in ad campaigns this year.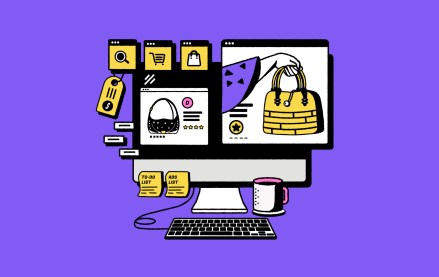 September 22, 2023 • 4 min read
CEO Satya Nadella said AI assistants will be as ubiquitous as PCs and will help users navigate across apps, operating systems and devices.