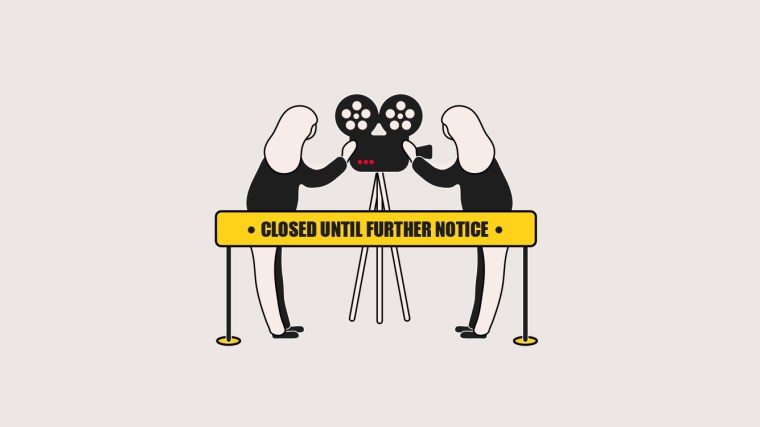 August 26, 2020 • 4 min read
Branded content studios felt the effects of brands slashing their marketing budgets as the pandemic grew in severity in second quarter. But during that time, those teams learned what brands will still spend on: quick-turn solutions and socially minded messaging.
Knowing this, studios have radically change their operations to create content remotely. It has also required added flexibility as brands want to get messages out to audiences faster than ever and the tried and true mediums can no longer happen with as much in-person collaboration.
The Washington Post's branded content arm, WP BrandStudio, is striving to making sure that the projects that the team is working on are effective and empathetic during this unsure time.
Denise Burrell-Stinson, creative director and head of storytelling at the WP BrandStudio, said that they are using research to find out exactly what audiences want from brands right now and found that 60% of those they surveyed are still willing to hear from brands but the message has to be purpose driven.
"We're seeing more opportunities and we can say this type of story-driven approach to content works at every aspect of the funnel," said Burrell-Stinson.
In the latest edition of the Digiday+ Talks, Burrell-Stinson discusses how her team has adapted its operations, how measurement for success has shifted and where she sees future opportunities.
01
What we learned
Messaging is where opportunity lies
For the brands that are still spending on branded content, Burrell-Stinson said that the growth opportunity there is through understanding the new topics of conversation to have with audiences.
It's also important to approach these topics with a fresh perspective that keeps the brands underscored as thought leaders in the space, she said. These topics include:
Future of work: Within this category, she said brands have been looking at the longevity of remote working, how contact tracing can be done effectively, the future retail experience, privacy, etc.
Small Business: As a key cog in the economy, bringing back small businesses and that sector of the job market is key subject for brands.
Innovation: She said this is especially energetic from the healthcare and pharmacy brands that they work with.
Diversity, Equity and Inclusion: How brands are helping not only their employees, but society at large in creating a more inclusive environment.
"Corporate social responsibility has brands feeling like if they are going to allocate the marketing dollars, it might not necessarily be on the hard sell. There is a time and place for content on the hard sell, but right now we're in a moment where brands are saying 'we're here and we're trying to do something that helps,'" said Burrell-Stinson.
Faster production
What's changed from a content production perspective is that brands have had a growing interest in products that are turn-key or "quick-turn solutions," Burrell-Stinson said.
To achieve this, she said there is still "an appetite for article-driven content where we're able to dig deep into a topic and show thought leadership and analysis."
Video content and storytelling is also a popular medium, but there are production limitations, including still being primarily remote, Burrell-Stinson said. There are some reduced-size teams who are on the ground shooting footage, but the bulk of content creation, direction and collaboration is happening virtually, she said.
To get around this, reimagined campaigns have been a popular strategy for turning out these projects. Some of the client partners that WP BrandStudio were working with had existing concepts that were starting to form but then were transformed to include the new messaging more in-line with what audiences are looking for.
Additionally, mixed media takes away the need of producing a full documentary out in the world, and instead edits together the interviews and content they can get with pre-shot video with photos, and then overlays narration.
"We are looking at everything in our creative realm of possibility," she said.
Are marketers coming back to branded content?
In 2021, Burrell-Stinson said she expects that a lot of the work that WP BrandStudio will be doing will be with the clients that stuck with the company through 2020.
"A lot of the talk is going to be about breathing new life into relationships that exist and [tell them] that we were able to be a consultant and a true collaborator that you could rely on in one era and certainly" in the next, she said.
02
Event video
[s3mm type="video" s3bucket="digidaysite-media-bucket" files="plustalk-digiday-200825.mp4″ /]
03
See the slides
https://digiday.com/?p=376078