The new ad sales partnership between Yahoo, MSN and AOL is about three things: establishing a viable second ad exchange to counter Google, protecting (and ideally raising) the value of their vast inventory supplies, and getting other premium publishers to join forces with them to halt Facebook's and Google's display advertising advances.
According to multiple sources, the three companies are planning to use AppNexus, the Microsoft-funded real-time bidding technology platform, to facilitate the news sales arrangement. That's a big win for Microsoft, which opted to ditch its own exchange last year to hitch its wagon to AppNexus, a startup backed by several former Right Media executives. The hope, according to multiple sources, is to establish the Appnexus exchange as a venue for quality, brand-safe inventory. That would, in theory, relegate Google's DoubleClick Ad Exchange as the place for all the Web's detritus.
At the same time, the Big Three want to fully embrace machine-to-machine automated ad buying, while promising brands that they can do so while providing safer and more effective inventory. This is a balancing act. The portals held sway mostly thanks to their large audiences and powerful sales forces. Now, the industry is moving, albeit slowly, to embrace machine-based buying. All three have struggled with their individual strategies for so-called Class 2 inventory. Yahoo is widely thought to mismanage Right Media, Microsoft scrapped adECN, and AOL's Advertising.com is often thought of as a old-school ad network.
Ultimately, the three rivals are hoping to get more premium publishers to join them. According to sources, several executives from top media companies attended the infamous Tuesday night dinner, according to those in attendance. "They want to start the premium publishers alliance," said one insider. One premium publisher who was pitched on the plan said it was hardly overwhelming. This publisher declined to join, noting it would have been better idea had it been hatched "in 2006."
While MSN, Yahoo and AOL have seemingly been trying to bury each other in the market for years, this is actually not the first time such a consortium has been discussed. Per sources, about two years ago the companies explored a similar strategy, along with News Corp. called Project Unicorn. That effort, jokingly referred to ABG ("Anything But Google"), would have established a premium exchange around Right Media aimed at blunting Google. But, like many joint-venture plans among fierce competitors, it fell apart.
This time around, Yahoo Americas evp Ross Levinsohn has been leading the charge, following the company's acquisition of the self-serve ad buying platform 5to1. That's eye-opening to many in industry, since Yahoo already manages an exchange of its own, Right Media. "I can't believe Yahoo is going to work with AppNexus," said one top digital buyer.
There have been rumors that Yahoo will unload Right Media, which this new pact will surely fuel. But right now Yahoo is saying it's committed to the exchange, according to Forrester analyst Joanna O'Connell. "[This partnership] feels weird and it feels like some kind of interim step between the old model and the new model," she said. "Yahoo clearly has some challenges with Right Media They don't know what to do with RMX."
It also calls into question the role at AOL of Advertising.com, which just a few years ago was the revenue-and-profit driver at the company. It has since shifted direction under CEO Tim Armstrong around premium content — and premium advertising, like its Project Devil efforts. Like Yahoo's efforts, AOL is clearly not ready to bank on Ad.com as its only vehicle for unloading remnant inventory.
"We see this as the portals embracing programmatic buying," said Ed Montes, CEO of Adnetik. "They don't have a shortage of inventory. I think this is about yield."
Like parents who only see their children as beautiful, the portals feel that their inventory is all valuable, more so than the market is recognizing.  "We believe strongly in the premium content ecosystem and the importance of matching publishers, agencies and advertisers with premium formats," said a Yahoo rep.
But does a lot of unsold inventory lumped together actually become worth more? The answer is, maybe, according to Matt Shanahan, analyst at Scout Analytics, a firm that helps publishers increase pricing. One way MSN, Yahoo and AOL could do to improve their chances is to set a CPM floor — which would theoretically drive more profit than ad networks and other exchanges.
But they really need to sell more inventory overall if they want to lift pricing. One way to do that would be to better leverage data for targeting, namely, Shanahan said, "by mixing inventory that can create a larger audience with more opportunities for engaging and retargeting. This allows them to compete more effectively with Google."
However, sharing data could also make three rival ad sellers super uncomfortable and threaten the partnership. So far, according to those in attendance at the dinner, the three companies provided little in the way of details on how the venture/exchange would operate — and whether data will be shared or even if buyers will be able to see what sites they are buying.
"They are obviously going to have huge, huge reach," said Michael Hayes, president of digital communications, worldwide, at Initiative. "The question is about the data and the technology and how it's going to play out. We've called them about specifics and they haven't called back."
Still, if these companies can get their act together, buyers see some positives in the deal, even if they don't necessarily believe pricing will skyrocket. "This doesn't come off as a sign of strength for anyone," said Jeremy Hlavacek, vp, strategic partnerships, Varick Media Management. "You'd think that three of the biggest Web companies on the planet could do better. But this could make sense."
For one thing, agencies could cut down on operations by buying three of the portals at once. And Hlavacek buys the idea that this inventory should be valued better than network inventory. "When you buy on networks and exchanges, you see that inventory on Yahoo and other top sites perform better. Google is aware of its quality problem, that's why Admeld happened."
One buyer agreed that a three-headed portal monster would actually streamline buying from these companies, as long as they didn't make things more complicated by maintaining competing offerings. "You have to wonder if this goes through what is the point of Ad.com and Right Media," he said. "You don't want to get less efficient."
Another agency exec concurred with the assessment, calling the move "incredibly positive" since quality environment do perform better, so long as the portals can properly segment their classes of inventory.
Naturally, within the digital publishing world, there are plenty of doubters. For example, many don't believe these three companies can get along long term. "Conflicts will arise on whether or not they should sell their own unsold inventory or another entity's Class 2 inventory," predicted Rajeev Goel, CEO of Pubmatic.
Some are of the opinion that the portal alliance has been oversold. One publisher noted that Jim Heckman, the brains behind Yahoo's 5to1, is known for over-promising and under-delivering. "I'm just not sure how real it is," said the publisher. After all, it wasn't long ago that Yahoo was rolling out Mad Men star Jon Hamm to help tout APT as a savior and Microsoft made similar noises with PubCenter. Neither of those efforts exactly set the publishing world afire.
Also, many have pointed out that this proposed partnership between the portals is not exclusive. The companies are not precluded from selling inventory via networks or even Google, which makes the effort seem timid in some eyes.
"They should get out of their way and put inventory on the exchange like they said they would," said Forrester's O'Connell, about Yahoo and Microsoft. "They say they're committed, but there's not a ton of impressions flowing through either exchange. Mostly it comes down to a business decision. They haven't made the commitment from a business standpoint whole hog."
https://digiday.com/?p=2679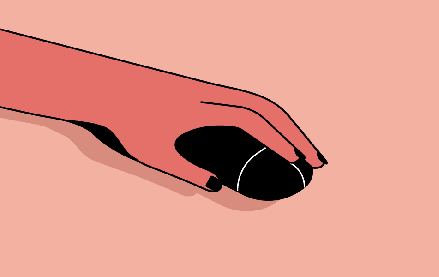 December 1, 2023 • 3 min read
People claim that the role of chief diversity officer is vanishing. However, AI is booming, and the CDO can help ensure responsible AI.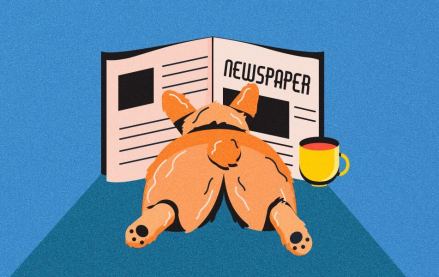 November 30, 2023 • 4 min read
Digiday+ Research found that publishers' programmatic ad revenue didn't quite live up to expectations this year, but they still see it as a growth area.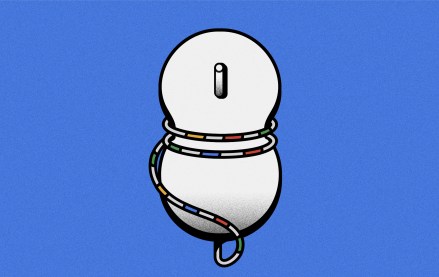 November 30, 2023 • 13 min read
For a couple of publishers, referrals from Google are down upwards of 60%.