How Substack has spawned a new class of newsletter entrepreneurs
July 1, 2020 • 9 min read
•
•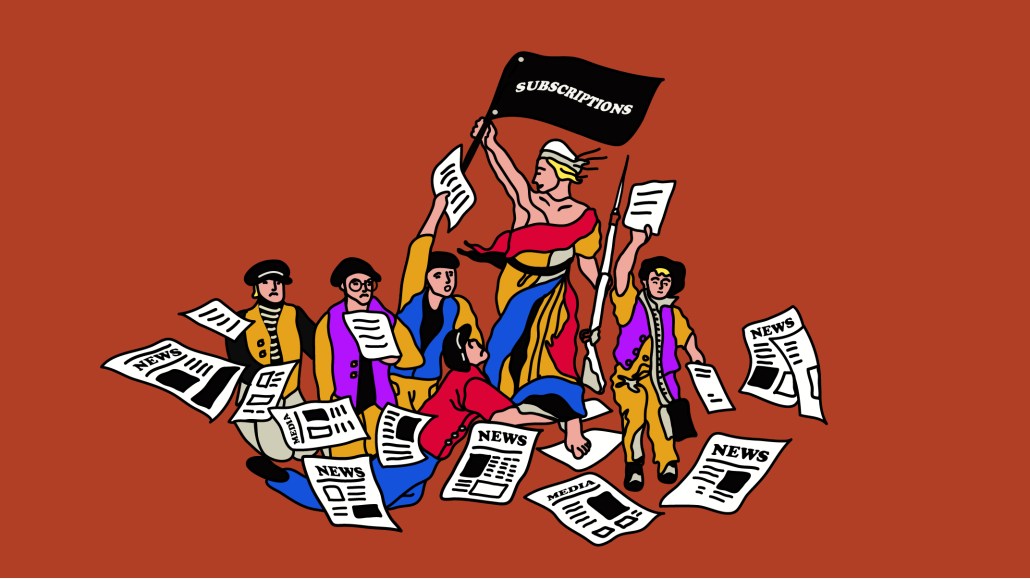 Ivy Liu
Alicia Kennedy is like many writers these days. A few months ago, the magazine for which she regularly freelanced cut its budget.
Kennedy, a food and beverage writer in San Juan, Puerto Rico, was at an inflection point in her career. Shifting away from typical food and recipe fare, she was increasingly interested in writing analysis about culture and food media. So Kennedy started a newsletter through Substack focused on that niche. When she accidentally enabled payments in the platform's back-end, her digital tip jar started to fill up.
Now Kennedy — who has written about Netflix's "Ugly Delicious" and food media controversies surrounding Alison Roman and the Bon Appetit Test Kitchen — has more than 3,000 subscribers for her newsletter, more than 400 of whom pay $5 a month or $30 a year for a bonus Friday Q&A. The income means that Substack now functions as Kennedy's "anchor" gig, freelancer parlance for the recurring job that ensures you can pay the bills.
Kennedy is part of a growing class of newsletter entrepreneurs on Substack. Founded in 2017, the company allows writers to build their own paid subscription businesses, taking a 10% cut of revenue (in addition to Stripe's transaction fee for payments). Most coverage of Substack has focused on the coterie of writers newslettering full-time who earn salaries rivaling mainstream jobs, but the chaos of the current media moment has widened the platform's appeal. New writers have joined and different business strategies, such as bundles, are forming.

As the media ecosystem contracts amid coronavirus, Substack has been thrust into an uncomfortable role — that of a savior. And as more writers go solo, the question has emerged as to whether Substack can become the kind of monetization system that never materialized during the last major internet writer-driven movement, the halcyon days of the early blogging era of the 2000s.
"We live in a world where we've lost the alt weekly and the small publication. The barriers to entry at the mainstream publications entry are high. The rates are terrible," Kennedy said. When it comes to Substack, "It was necessary that something like this happened."
Substack sees itself as a business, not a savior. Last summer, the company raised a $15.3 million round led by Andreesen Horowitz. "We're coming in with an opportunity-focused mindset," said co-founder Hamish McKenzie. "During the first 20-30 years of the internet, in terms of information distribution and media, the innovation has mostly come around an ad-supported model. There's a whole 20-30 years of innovation to come that more fully innovates around a subscription model."
The company on Tuesday called for applications for one "senior fellow" on Substack, who will receive a $100,000 grant, and four other fellows, who will receive a $3,000 stipend and $25,000 advance (recouped by Substack through increased revenue sharing).
Substack enjoys a growing profile in the media industry, but it's not a consumer brand. The company is fine with that. Substack wants to be behind the scenes, taking its cut as writers interact with their devoted readers. More than 100,000 subscribers pay writers on Substack, according to the company.
For top writers like Luke O'Neil, Substack has been a boon. O'Neil said he is projected to gross more than $100,000 annually for his popular newsletter Hell World, a unique fusion of stream-of-consciousness writing and reporting about the harrowing nature of American life. O'Neil began his newsletter as he was on the outs with Esquire, his main freelance job. Gaining a few hundred paying subscribers after only a few months, O'Neil realized his newsletter could be a worthy full-time pursuit.
An acerbic writer and tweeter, he enjoys working for himself, especially after a career of clashing with the higher-ups. O'Neil once wrote in a Boston Globe op-ed that his biggest regret in life was "not pissing in Bill Kristol's salmon" when he waited on the conservative pundit. The Globe pulled the column. "The idea of being able to do it with no bosses is really appealing to someone like me," O'Neil said. "For other people, I think it might be scary, because a lot of reporters are nerds and cops at heart."
O'Neil encourages writers to give Substack a try. "Maybe you only get 150 subscribers and it doesn't work out. OK, no big deal. We're all working constantly for free all the time anyways," he said. "Let's say all you can get is 100 people subscribing giving you $5 a month. For most freelance journalists, $500 a month is something."
As more writers join the platform, he doesn't think there is necessarily a subscription bubble for newsletters. "You pay $10 a month for Spotify and you get every band that's ever existed. That's good for the consumer. Or you can pay $10 to buy one album off Bandcamp, and that's a different kind of transaction," he said of the platform that allows music lovers to directly support their favorite artists. "[People] feel good about giving people they like money so they can continue to make stuff they like."
Bundle Up
Although Substack is disaggregated, some writers are already figuring out how to bundle their newsletters — or considering doing so. Group enough newsletters together and what's left is, effectively, a blog or magazine.
In April, Nathan Baschez (writer of Divinations) and Dan Shipper (Superorganizers) together created a third Substack called Everything, a bundle allowing subscribers to sign up for both of their newsletters. Within the first month, they grew together from 600 to 1,000 paying subscribers (the cost of the bundle is now $20 a month or $200 a year). "We've structured this as a company," Shipper said. Now, Everything is signing on like-minded writers, like Tiago Forte, who keep a majority of the monthly recurring revenue that they can generate for the bundle. The result is that Everything has become, effectively, a new business publication built on Substack. "I think we're discovering all the things that made magazines awesome," Baschez said. Everything has joined the ranks of other news organizations forming on Substack, the first of which was the Dispatch, a conservative politics site that now has about 10,000 paying subscribers.
On the other side of the political spectrum, O'Neil said he has spoken with lefty writers about creating a one-stop digest of multiple newsletters. While not finalized, one of the other players in those talks is Discourse Blog, a collection of eight former writers for Splinter, the political website shuttered in 2019 by G/O Media. Discourse Blog has more than 3,000 free subscribers, according to Jack Mirkinson, a member of the group and Splinter's former deputy editor. In April, the project switched from WordPress to Substack in order to more easily launch a paid option starting July 6, Mirkinson said.
The new structure has granted the bloggers more editorial freedom, though for now it's basically a labor of love. "If we were still at Splinter, we would have to be listening to everything that Trump says at all times, because that's where the mandate of having a news website in a corporate context drives you. [Now, we have] the ability to try to make a new model, to try to figure out a totally different relationship to the audience, and a totally different relationship to the day-to-day mechanics of putting out a website," Mirkinson said. "I don't think anyone could look at the media landscape right now and not just beg for a different route out of the chaos and misery."
Some Substack writers have sought to monetize through methods other than subscriptions. Delia Cai, who works as a growth editor at BuzzFeed for her day job, writes the newsletter Deez Links, offering a round-up of media news, commentary, and Q&As with professionals. The newsletter has more than 5,600 subscribers, and Cai intends to keep the product free for now. She has tried selling merchandise, but found it to be a difficult business (her Deez Links pins were held up in China for two months because of coronavirus).
"I'm still really looking for exposure and trying to get people to notice me for my writing and hot takes," Cai said. "I know that if I, God forbid, lose my job tomorrow, the first thing I would do is to go to Substack and turn the paid subscriptions on." For now, Cai has teamed with Study Hall, a freelancer community and newsletter, to offer classified ads, beginning at $100 per week across both properties.
Blogging days
For those who were around to experience it, the dive back into newsletters has felt a lot like the 2000s internet, where writers honed their voices on a loose network of blogs. Everything was free. Many writers later found jobs in the mainstream media and in some cases the properties they created, like Nate Silver's FiveThirtyEight, were subsumed by larger media conglomerates.
This time, the economics are different. "I got interested in the blogosphere when it first started in 2004. I just sort of jumped in, and I was mostly interested in the potential to be fast and be part of the conversation," said Judd Legum, who founded the progressive political blog ThinkProgress (where I interned in 2012). In July 2018, Legum branched out with his own Substack, Popular Information, a political newsletter that now has 113,000 total subscribers. He earns "well into six figures," according to the New York Times, from paid subscribers.
Legum said that writers are more entrepreneurial with their newsletters than they were with their blogs. He, for instance, has turned down freelance work, which might pay between $500 and $1,000 an article, because it makes more sense to self publish. A recent newsletter with two political scoops garnered 72 new paid subscribers in one day, Legum said. "As a lot of tech startups know, recurring monthly revenue is a good model. There's stability to it. It's better than advertising, when for the most part every month you start at zero and you've got to build up your pageviews," Legum said.
Substack has an eye toward the blogging era, too, betting this time that there has been a shift in the culture. Readers today, they hope, are willing to pay for internet writing. "From a business standpoint, there was this land grab for everyone's attention," said Substack co-founder Chris Best. "The people who ended up winning that game weren't bloggers, unfortunately. It was Facebook."
Substack isn't the only player that has sought to figure out small-scale publishing in the platform dominance era. Medium, for instance, has been home to a rotating roster of small publications, but has pivoted often and failed to emerge as the media force many once hoped it would be. Best said Substack's main focus is the connection between an individual and that person's audience. Its pitch to writers is that they have complete control over everything — from their content to their distribution lists (there are some limits, like a minimum fee structure of $5 per month if you want to switch to a paid model).
With the wider industry in a period of crisis, Substack has entered into a new phase. The first phase, Best said, was to attract writers with existing audiences to move to Substack. Now Substack wants to bring on new voices. As for products like bundles, Best said it should be driven by writers, not the company itself.

One thing that Substack does promise: no ads, ever. "Any time you're doing ads, it's all about the lowest common denominator of engagement: clicks," Best said.

https://digiday.com/?p=371183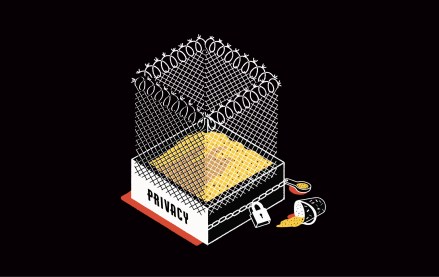 December 4, 2023 • 4 min read
FLEDGE stands for 'First Locally-Executed Decision over Groups Experiment' and makes ad auction decisions in the browser, rather than at ad server level.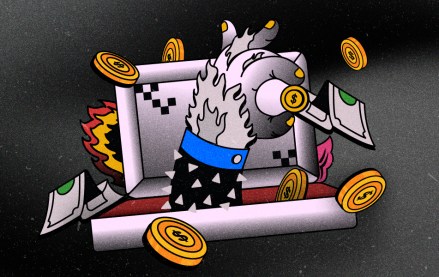 December 4, 2023 • 7 min read
A look at the genesis of ad tech, from the first online display ad in 1994 to the dotcom crash.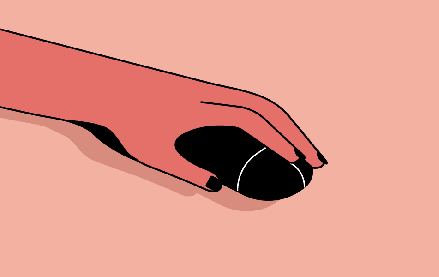 December 1, 2023 • 3 min read
People claim that the role of chief diversity officer is vanishing. However, AI is booming, and the CDO can help ensure responsible AI.