The modern publisher is wrought with challenges its predecessors of the Printed Age couldn't even fathom. Perhaps the most notable is the ad tech world, a confusing mess of jargon and acronyms that even its most ardent supporters admit is baffling. Today's publishers are inundated with all sorts of platforms and tools and technologies that promise to increase profits.
There's a reason for that. After years of feeling outgunned in ad tech, where venture capitalists rained money on buy-side tech that promised to get advertisers their audiences with less waste, publishers are finally receiving more attention. That has meant big funding rounds for companies that claim they're the publisher's friends. It also means a lot of noise.
Publishers can get lost in a sea of emails and phone calls from vendors trying to sell products. What's more, the approach can vary widely depending on the publication, in terms of size and history. Consider the cases of Gawker and Reuters.
At Gawker, the responsibility for sorting through the ad tech maze lies with Erin Pettigrew, the publisher's executive director of business development. Pettigrew describes herself as "self-taught" in ad tech, after being put in charge of ad operations soon after joining the company. As a mid-sized publisher, Pettigrew says that she gets pitches "all day everyday." The quality is varying.
"Some are awful, few are smart, and there's a wide swath of things in between," she summarizes. "The level of abstraction and obtuseness in vendors is unreal. It's so hard to figure out what some of them actually do."
And yet publishers still must work with a whole slew of tech vendors. Gawker has a comparatively light burden, working with fewer than a dozen. Pettigrew points to the company's build-first mentality instead of immediately looking to partner with a vendor. "The usual decision is one that stacks up to: build or buy," she said. "We have had the opportunity to build much of our own technology, which is something I recommend strongly to other publishers."
When it comes to choosing partners, Pettigrew relies on an old-fashioned method for culling potential partners: She asks around to other publishers she trusts. "Personal recommendation from other industry members is the strongest indicator for quality in a vendor," she said. After that, it narrows the list to kick the tires of each vendor, often through a request for proposal process.
After the industry vet, there's a deep dive with the vendors themselves. It could be through an RFP process or just a series of discussions (which can vary, depending on the vendor). Pettigrew notes that the very large platforms will engage at "more proscribed" levels, but the smaller vendors will have more senior-level stakeholders available for discussions. Gawker also looks at a vendor's timeline when determining a partner.
"I want to know if we are a pawn in their takeover-the-world strategy or a partner in their service platform," Pettigrew said. "I want to know if they are funded and founded by folks who are looking to flip in which case the future of our relationship would be less clear and potentially undesirable."
Pettigrew hopes there could be a better and smarter way for vendors to approach her, and vice versa. The market is still terribly cluttered, though the promised consolidation of several years ago has improved it. Pettigrew noted that the level of abstraction that so many of the vendors operate in makes the space quite difficult to parse.
"I've always dreamed of a sort of Yelp for vendors," she said. "Having a resource that classifies these and provides some transparency to the array of options would be great."
The challenge is somewhat different at a sprawling global operation like Reuters. There, vp of global operations and audience Vikram Somaya is at an advantage. He comes from the ad tech world — with stints at Phorm, Revenue Science and elsewhere — and he controls programmatic sales.
Compared to others making these decisions at other outlets, Somaya says he has a much more abbreviated process. He can look at the specific ventures he needs, and since he knows the tech side, he can "short circuit processing discussions."
But there is the reality that he's part of an enormous enterprise, which can make moving fast more challenging.
"The other piece that's interesting is how complex the organization is and how many owners there are," he added. "I own the whole stack, and no one's telling me what to do. I know what I have to live within. Most other large publishers are more stratified. The line between sales and operations are more nebulous. The owners of revenue are not exclusively sales management, which has led to ad tech becoming more important."
Somaya has spoken with at least 100 vendors in the last year. Reuters currently uses 33 vendors, which seems to be quite a lot until you consider how many logos are on the Luma slide.
Depending on the vendor — and range of departments involved — the process between conversation phase and implementation stage can be as quickly as a few weeks or as drawn out as several months. Of course, as Somaya noted, the size of a media company will dictate how long the process stretches out.
"A large company, there's no easy way to get it done quickly," he said. "A smaller publication is more flexible in getting a deal and running a trial, and understanding new technology. The larger company will go through the RFP process because you don't have time to get it wrong."
For all their differences, both Gawker and Reuters have much in common when it comes to their take on ad tech. The biggest, most basic one: Stop over-promising. Sounds simple, but in reality it can be missing.
"I know 95 percent is pulled out of their ass," Somaya said.
Image via Shutterstock
https://digiday.com/?p=21495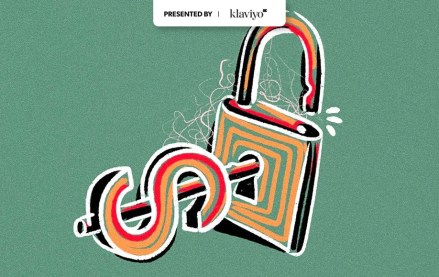 December 8, 2023 • 5 min read
Future plc's CFO Penny Ladkin-Brand announced on Thursday that she is stepping down, as the U.K.- based media company reported declining revenues and a new two-year investment plan to get back to growth.
December 7, 2023 • 13 min read
In this week's Media Briefing, publishing executives share how the task forces they created earlier this year to oversee generative AI guidelines and initiatives have expanded to include more people across their organizations.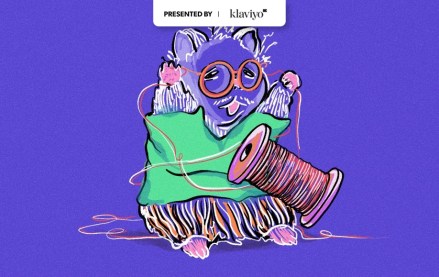 December 5, 2023 • 6 min read
News publishers are cautious to pour more resources into Threads, as limited available data makes it difficult to determine whether investing more into the platform is worth it.