How one publisher is using generative AI to publish thousands of evergreen posts, create a chatbot
March 29, 2023 • 4 min read
•
•
Ivy Liu
Ingenio has used generative AI technology to publish over 11,000 articles. The company, which owns websites like Horoscope.com and Astrology.com, will soon launch a chatbot that will provide readers with personalized spiritual guidance.
That's according to Josh Jaffe, Ingenio's president of media, who spoke on the strategy Tuesday at the Digiday Publishing Summit in Vail, Colorado. It's one way publishers (many of them skeptical) are turning to AI to experiment with content creation.
Ingenio started using generative AI technology to create content at the end of 2021, integrating OpenAI's GPT-3 technology into its content management system. Since then, Ingenio created a new website around dream interpretations with over 700 articles generated by AI technology. It also published 10,000 articles featuring celebrity birth charts and horoscopes to revamp its existing site SunSigns.com. On its flagship sites Horoscope.com and Astrology.com, about 1,000 articles were published using generative AI to "plug SEO holes," Jaffe said.
"We wouldn't have been able to launch into an adjacent topic like dream interpretations without this tool. We wouldn't have been able to write up 10,000 celebrity profiles without generative AI," Jaffe said.
Around 90% of each of those articles is generated by AI technology, Jaffe said. Those articles do not feature a byline, but are labeled with that website's name, for example: "by Horoscope.com." There is some editorial oversight on these pieces — such as checking headlines and accuracy — but the process puts most of the responsibility on OpenAI's technology, Jaffe said. 
"We're aiming for accuracy and we're aiming for safety. The main thing we are banking on is the large language models are improving at a rate that [is] unprecedented in terms of technological development," he said. The technology has "vastly improved… from a safety perspective," he added.
DreamDiary.com, Ingenio's dream interpretations site, has a disclosure on its About Us section that its pages were "produced in part with the help of large AI language models."
"After generating each interpretation, our team has received, edited and revised the interpretation, and takes responsibility for the dream interpretations to the site," it reads.
Ingenio is also saving money by using generative AI to produce content, Jaffe said.
"We can publish faster than ever before. We can publish [for] less expensive than ever before. We can publish in some cases close to the same quality as ever before. We can publish 1,000 articles for the cost of what one article used to cost to produce," he said.
However, Jaffe denied that AI will take people's jobs: "I don't think AI is going to take anyone's job. I think people using AI may take people's jobs, and the jobs getting replaced will be tedious ones."
Creating an AI spiritual guide chatbot
After the successful launch of ChatGPT, Ingenio began developing a spiritual guide chatbot. Within the next two weeks, Ingenio will launch the chatbot, called Veda. It will be able to personalize content based on a user's birth chart.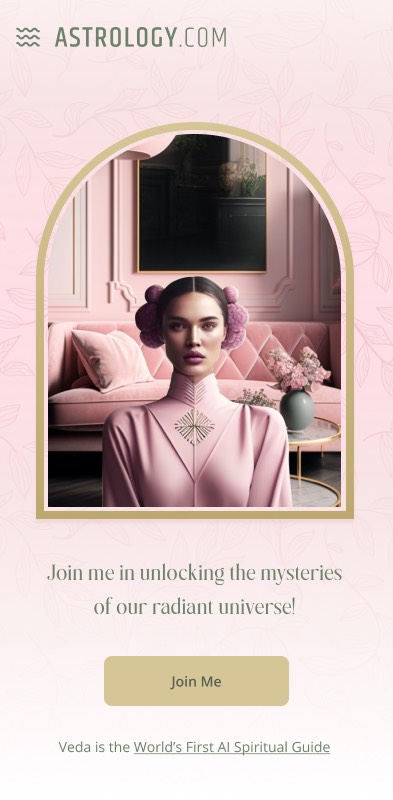 "We want [the chatbot] to be the place where you work through your problems with your relationship, your career, with money, with wellness — through the lens of astrology, tarot and numerology," Jaffe said. "You'll be able to react to it and get feedback immediately." In the future, Jaffe sees a world where people are "not consuming as much content in an article form."
Ingenio sees an opportunity to make money off of the chatbot too, especially as a subscription product — similar to OpenAI's $20 paid premium subscription that gives unlimited access to its ChatGPT chatbot. He did not say what pricing might look like. Jaffe also sees an opportunity to sell native advertising within the chatbot, which could serve suggestions of products or services relevant to the conversation within the chat.
Results remain to be seen
The goal behind Ingenio's integration of generative AI technology into its content production process is to attract and engage with new audiences, Jaffe said. Despite all the content that has been produced using generative AI, traffic growth hasn't exploded, though Jaffe said anecdotally that it has "gone up."
Ingenio is "still waiting" for its dream interpretations pages to get indexed by Google, and for its celebrity birth charts to rank higher on the search engine, Jaffe said.
"We've been able to get this content out there but it's not an automatic audience growth engine. Not from day one," he said. "It's really hard to launch a new site… it takes time for indexing and from an SEO perspective."
Jaffe said more testing needs to take place before the company can see the full impact of its AI-generated content. "How many links do we need to put in using our platform? What kind of images using DALL-E will resonate most with users and the search engines? A lot of it is testing, and once we figure out what works we have the ability to accelerate the content production very quickly," he said.
https://digiday.com/?p=497382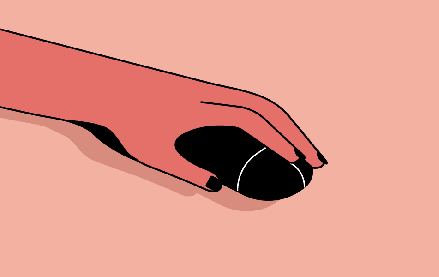 December 1, 2023 • 3 min read
People claim that the role of chief diversity officer is vanishing. However, AI is booming, and the CDO can help ensure responsible AI.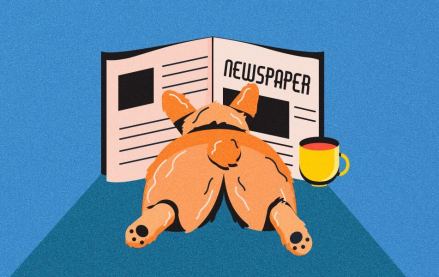 November 30, 2023 • 4 min read
Digiday+ Research found that publishers' programmatic ad revenue didn't quite live up to expectations this year, but they still see it as a growth area.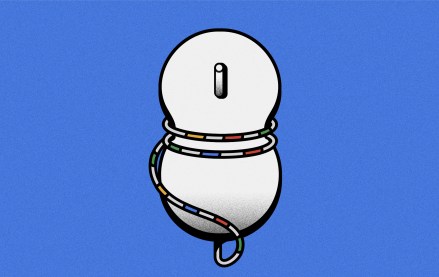 November 30, 2023 • 13 min read
For a couple of publishers, referrals from Google are down upwards of 60%.