It's been almost three years to the day since The Huffington Post founder Arianna Huffington launched her new venture Thrive Global. What began as a wellness startup offering corporate training, a website and an online store selling items (including a $100 "phone bed") now describes itself as a "behavior-change technology company."
Thrive currently makes the majority of its money through online lessons and a personalized app that helps employees develop more healthy habits. The company has raised more than $65 million in funding and is planning to double revenue next year. Thrive said it also had a target to double revenue between 2018 and 2019 and has outperformed its goals for the first three quarters of this year.
Huffington and the Thrive Global team declined to offer more detailed financials but she said the company has a "clear path to profitability." Thrive Global's headcount has grown 61% year over year to more than 100 employees across five global offices. Thrive has more than 80 customers, including Bank of America, Microsoft and Procter & Gamble, the company said.
Alongside discussing Thrive's strategy, Huffington also spoke about the wider media landscape. "The old model is broken," Huffington said, adding that she predicts companies will use "unusual diversification attempts" amid a backdrop of consolidation and layoffs. Verizon Media, the owner of HuffPost — which The Huffington Post rebranded to in 2017 — is reportedly exploring a possible sale of the asset. "I think Verizon has been a very good and supportive owner," Huffington said.
The conversation has been condensed and lightly edited for clarity and length.
You have several different lines of business now. How is revenue split between your different divisions? 
Three years ago, most of the revenue started coming from our corporate clients and doing workshops and what we call "28-day challenges" to improve an aspect of employees' behavior, like sleep, relationship with technology, gratitude, mindfulness. We used all the data we collected and used the workshops like a laboratory to build a behavior-change product. It's built to be a platform with a lot of backend APIs so companies can plug in anything else they love [that helps] employees de-stress, avoid burnout and be more productive. We are going from the bulk of revenue being workshops to the bulk of the revenue being the platform. The goal is to scale to hundreds of millions of people.
How does the revenue model work?
It is totally SaaS, with per-user, per-month [pricing] and the live workshops being the icing on the cake. We help [clients] take what they're doing for their employees to use it as a marketing tool, both for recruitment, retention and just generally a celebration of what the company's doing. For example, we've launched an entire section on our media platform with Deloitte and Jen Fisher who is their U.S. chief well-being officer: She's now our work-life integration editor-at-large.
How much has the actual business grown over the past three years?
We have demonstrated to our investors, both original and new, that we have a clear road map to profitability and growth. We are growing dramatically year by year. We are looking to double revenue in 2020, and that's the road map against which we are hiring. We have dramatically expanded our product and engineering team.
Is e-commerce still a business line?
No, that was a decision we made to completely discontinue any e-commerce because we wanted to focus on the behavior-change tech product. We see e-commerce becoming part of the company in the next two to three years. But definitely not now. The only product we kept is our phone bed. We sell it on Amazon at cost, it's not really to make a profit. It's to encourage people through this little ritual to take this very important micro-step of not sleeping with a phone near their bed.
There has been a huge wave of consolidation, layoffs and lots of difficulty in the [media] sector. What's your take on the way things are going in the media landscape, and which companies do you think will win?
I think over the next couple of years we are going to see very unusual diversification attempts because it's clear that the old model is broken. That's why we brought into Thrive the model of being a platform where people can find community around topics. We now have 40,000 people writing on Thrive, which was the HuffPost model. When I left HuffPost in 2016, which was 11 years after I founded it, we had 100,000 contributors.
User-generated content comes with its risks and needs vetting and monitoring. Is that one of the reasons why you haven't gone down [an open-marketplace] advertising route with Thrive so far?
This is not part of our road map. We are never going to go that route.
One of the great things about SaaS companies is that they are valued at far nicer multiples than the media business and, I imagine, wellness businesses. Have you set out any key goals or targets for going public?
No, we haven't yet. We are in a very good place in terms of cash-at-hand and revenue, so when we want to accelerate growth by raising a Series C [round of funding], then we are going to look at whether we do a IPO or strategic sale. At the moment, we are very focused on growth, with a clear path to profitability. We are on track actually to exceed our road map for growth and profitability.
You obviously still follow HuffPost very closely. How close are you still to developments there, given that Verizon is reportedly exploring a sale of the asset? Do you feel that HuffPost might be more valuable outside of it? What would you do if you were still in charge there?
I think Verizon has been a very good and supportive owner, and I've talked to Lydia [Polgreen, HuffPost editor-in-chief] and that's what she said as well. I don't know anything about what they want to do in the future.
https://digiday.com/?p=352334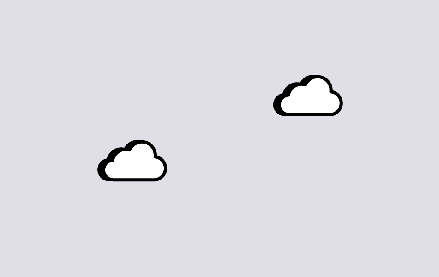 November 29, 2023 • 6 min read
Reducing carbon emissions from the digital ad ecosystem is an important priority, but various players are skeptical that much can — and is — being done to practice sustainability.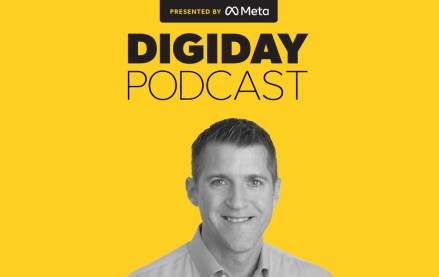 November 28, 2023 • 4 min read
Google's vp of global ads is confident that cookies will be gone from Chrome by the end of next year, despite all the challenges currently facing the ad market.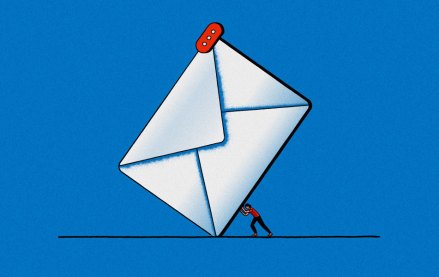 November 28, 2023 • 6 min read
Some email newsletter platforms' click-through rates are actually click-to-open rates, which are measured against the number of emails opened rather than the emails sent. But buyers seem to prefer it that way.