Many brands have gotten religion when it comes to becoming publishers. The question is just how they go about doing it. When people hear brands as publishers, they might think of prestige brands like Nike or AmEx. That might be the case, but it doesn't have to be. Take Indium, a manufacturer of chemical compounds for the soldering industry — hardly the kind of sexy brand you'd think would want to be a mini-Conde Nast.
The company, which markets its products to engineers, has discovered success with a network of 72 blogs that are mapped to keywords often entered into Google. For example, type in "soldering to Nitinol," and a number of top search results bring you to the related Indium blog. Google "indium sulfamate plating bath," and watch the top search results link back to Indium again. In order for its content to have credibility, Indium didn't entrust it to interns or marketing managers. Instead, it had its own engineers create the content.
"This all boils down to people," said Rick Short, director of marketing communications at Indium. "People who were good in their previous roles aren't [necessarily] good in their new roles. They don't necessarily want to say anything; they just want to keep pushing forth their 32-word descriptions and a thumbnail. The audience isn't buying it anymore; you have to have something to say, you want to have to say it and you have to know who you are talking to."
As a publisher, the long-tail solder supplier seeks to understand what information its customer is seeking before the customer actually looks for it. Because it's more important for Indium to reach seven engineers scattered around the world working on one particular technology than it is to purchase a giant billboard or be on the front page of a newspaper, knowing what keywords its customers are going to choose is crucial.
"These long-tail individuals with unique interests are typing away in Google, and if I don't have these 72 long-tail blogs that are focused on the arenas I want to be strong and successful in, I've missed the boat," Short explained.
For these efforts, the blog has won a number of awards, and Indium increased customer contacts by 600 percent. Short said the key is, Indium knows what it is and who its customers are.
"Brands have to really develop a strong underpinning of content strategy before they can become content marketers," said Rebecca Lieb, an analyst with Altimeter Research and author of a recent report on content marketing. 

Short believes it's easier for a company like Indium, that is, one that has far less competition than, say, a global sneaker company, to shine using such simple tools. Indium also uses Facebook and Twitter, though to achieve different goals — neither of which is lead generation. For the former, Indium uses Facebook to engage with its customers on a personal level, while it uses Twitter to engage more business-minded people.
But that doesn't mean Short thinks others can't do it, too. He suggests that those brands with more competition produce a skunkworks project, perhaps similar to the blogging campaign, with a smaller cadre of people focused on these segments.
"This is why organizations must rebalance," he said. "Big organizations, if they don't rebalance internal command and control, they'll never have a skunkworks. If they don't take the giant business and the inertia and rules and regulations and if they don't change it, at least for the skunkworks, they'll be ossified."
The case for content-based marketing is well known: it allows brands to create sustained relationships with their customers, as opposed to more traditional, episodic advertising strategies. And yet, for many, that's easier said than done.
https://digiday.com/?p=7180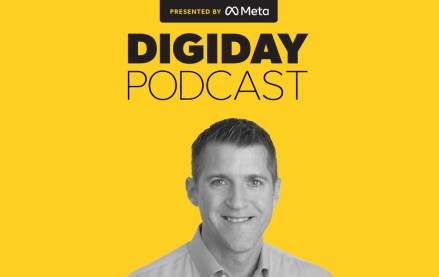 November 28, 2023 • 4 min read
Google's vp of global ads is confident that cookies will be gone from Chrome by the end of next year, despite all the challenges currently facing the ad market.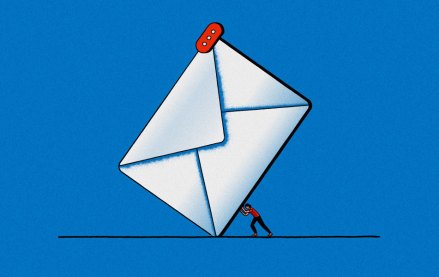 November 28, 2023 • 6 min read
Some email newsletter platforms' click-through rates are actually click-to-open rates, which are measured against the number of emails opened rather than the emails sent. But buyers seem to prefer it that way.
November 24, 2023 • 5 min read
Publishers' events businesses picked up pretty significantly during the back half of this year — and they will focus on sustaining that lift into 2024, according to Digiday+ Research.