'He's not a PR guy': Adam Mosseri, Facebook's head of news feed, has become an unlikely good guy to publishers
January 24, 2018 • 5 min read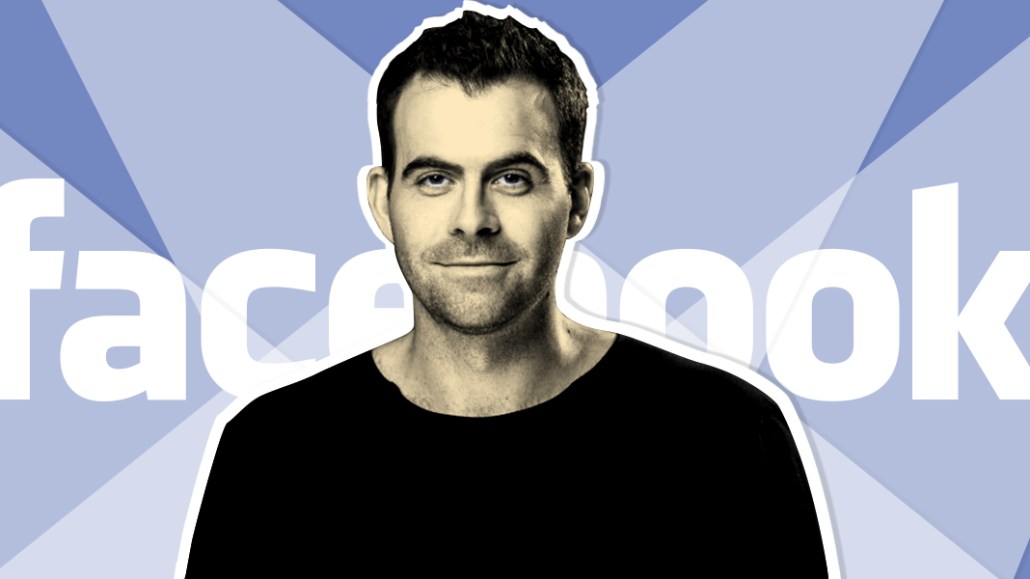 Publishers that find themselves at the end of their rope with Facebook have found favor with one person there: Adam Mosseri.
Mosseri, 35, has been at Facebook about 10 years, serving as product vp for the last two. His main responsibility is the news feed, the core of most users' experience on Facebook and therefore the main distribution artery for publisher content. The spotlight has been on the news feed in recent months, first with Facebook acknowledging it was testing a newsless news feed in six countries outside the U.S., then announcing earlier this month that it would deprioritize news content in the feed and use user surveys to help decide which news sources are legitimate.
Those moves have thrust Mosseri into the spotlight, as he's written blog posts about the changes, given interviews to the likes of Wired and others and gone back and forth with journalists and publishing folk on Twitter, where his candor and willingness to engage have won him fans in the publishing crowd.
On Twitter, a platform known for bringing out the worst in people (and not his own company's platform), Mosseri comes off as exceedingly polite, responsive to problems and self-deprecating. Mosseri reports to Chris Cox, Facebook's chief product officer, who's just one rung down from CEO Mark Zuckerberg and has hundreds of people under him just on the news-feed team. That matters to publishers, which are used to being handled by a partnerships team they doubt has lots of sway at headquarters.
DM your ideas for what you think we should do and I promise we'll take them seriously.

— Adam Mosseri (@mosseri) October 27, 2017
So… good feedback, thanks!

— Adam Mosseri (@mosseri) January 13, 2018
"Adam is willing to come on our turf and engage us where we are," said Ben Smith, editor-in-chief of BuzzFeed. "He's not a PR guy."
Mosseri's goodwill tour comes at a time when publishers feel they have few allies at the platform, from Zuckerberg on down. Campbell Brown, Facebook's head of news partnerships, was brought on ostensibly to improve relationships with news outlets, but many feel the results of her main initiative, the Facebook Journalism Project, have been mixed and see her as sticking to the Facebook public relations script. Dan Rose, vp of partnerships, has a big constituency, of which publishers are just one small part. (Facebook wouldn't make Mosseri available for comment for this article.)
"[Mosseri is] the only Facebook exec anybody can stand talking to because he seems not to lie all the time," fumed a publishing exec.
Mosseri has gained visibility over the past year, showing up at publisher events and newsrooms as part of the Facebook Journalism Project. He's known as not just a good listener, but someone with real pull within Facebook and who is willing to go beyond common Facebook talking points.
"He has a stunning capacity to not come across as defensive at all," said Vivian Schiller, a former NPR and Twitter news exec who's seen Mosseri in person at a handful of events. "He's calm, steady, comes across with authority and knowledge and has incredible credibility because he is in charge of the news feed. It's a fine line between acknowledging there are issues but without taking too much of the blame. And he manages to do that."
At the International Journalism Festival in Perugia, Italy, last year, he surprised listeners by speaking openly about changes Facebook was thinking about making to the news feed. "He said, 'I'm sharing this with great reluctance because we don't usually talk about things we're thinking about because they might shift course,'" Schiller said. "I appreciated that he said that, as opposed to, 'You'll be the first to know.' It was very unplatform-like."
Facebook, along with other tech companies, has been blasted for its lack of transparency, especially when it comes to how it decides how it orders the news feed, but Mosseri offers a sharp contrast. On Twitter, his exchanges function to explain Facebook's thinking to the journalist, engineering and audience development world, which he can do because he comes from a position of credibility.
"I've tweeted Adam with specific problems, questions about major changes to news-feed rankings and even looped him into problems I've seen other people on my timeline raising," said Ziad Ramley, a digital news consultant and former social lead at Al Jazeera English. "Ninety percent of the time, he responds quickly, even on weekends. If you've followed him on Twitter for a significant length of time, you'll regularly see him responding to tagged posts or big articles about Facebook in the media. Sometimes, his responses feel like official Facebook PR, but for the most part, they seem genuine. I don't know other Facebook people who are so senior and so open to having real, public discussions with critics."
"He seems to be the only person functioning in this semiofficial capacity, like a back-end communication source for Facebook," said Aram Zucker-Scharff, ad engineering director at The Washington Post. "He's an ideal ambassador. He's in the company but not too high up; he understands the core problem; he seems to be on top of the editorial and engineering concerns. If there's one thing I'd criticize is, and there are limitations on Twitter, but I wish there could be more detail on the whys."
If there are other criticisms of Mosseri, it's that if he doesn't break promises, he also doesn't solve publishers' problems. And that's no surprise: Facebook has clearly decided the news feed's reason for being is to promote so-called meaningful user interaction, not solve publishers' distribution and monetization needs.
"I've never met him. He's never called or emailed me," said Jason Kint, CEO of Digital Content Next, a trade group for digital publishers. "That's all you need to know about him. At this level of problem and the concerns we expressed, it would have been expected he would call or email. His tweets were simply replies to comments along with the rest of the public. I'm not criticizing him personally, just saying when something is a priority, it's a priority. This hasn't been."
https://digiday.com/?p=273041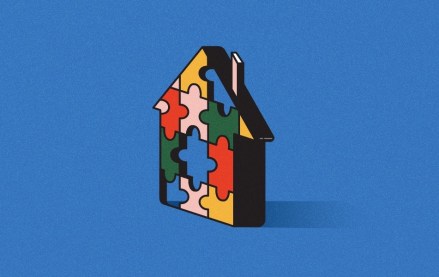 September 22, 2023 • 4 min read
Apartment Therapy's president Riva Syrop took the stage at the Digiday Publishing Summit to discuss the convergence of commerce and sponsorship revenue within its Small/Cool event.
September 22, 2023 • 4 min read
Media execs took stage at the Digiday Publishing Summit to discuss the growing importance of ROI in ad campaigns this year.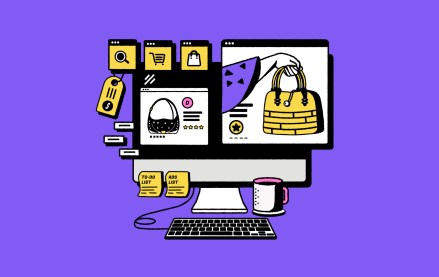 September 22, 2023 • 4 min read
CEO Satya Nadella said AI assistants will be as ubiquitous as PCs and will help users navigate across apps, operating systems and devices.