This article is a WTF explainer, in which we break down media and marketing's most confusing terms. More from the series →
Subscribe: iTunes | Google Play | Stitcher | Anchor
Programmatic advertising is playing a larger role in the future of publishing. Recent Digiday research found that over half of publishers now generate more revenue from programmatic advertising than any other channel.
On this episode of the Digiday Podcast, Mike Smith, chief data officer at Hearst, joined Digiday editor-in-chief Brian Morrissey in an attempt to break down the current state of programmatic advertising.
Edited highlights appear below.
When explaining programmatic, start with real-time bidding.
"It's foundational. An auction takes place in the time you wait for a website page to load. It's not unlike the auction at the New York Stock Exchange. The auction is decided based on your anonymous information. Hundreds of thousands of companies bid a small price against each other and the highest bidder gets the opportunity to put an ad in front of you. When ads are bought the traditional way the publisher's in control of fulfillment, delivery, ad targeting and pacing. In programmatic, that control shifts to the buyer."
Explain arbitrage ad networks.
"The rep network sells the ad and keeps a percentage depending on the deal they cut with the publisher. It's not exactly arbitrage because the rep network is not taking a position in the inventory. They're not buying the inventory upfront. The rep role is more of an agent's role in terms of repping the inventory. Arbitrage ad networks can commit to the publisher an amount that the network will certainly buy at a pre-negotiated CPM. They've taken a risk. Sometimes, they just persuade the publisher to let them sell the inventory as much as possible and some portion of the sale comes to the publisher."
Google's journey to becoming the biggest player in the industry.
"Google injected the click-through rate in the calculation. If your ad has a click-through rate of one in 10 and my ad has a click-through rate of five in 10, then mine would appear above yours even if you bid more than me. Google, up to 2007, had dominated the paid search part of advertising. Next, Google needed a way to pursue the display ad marketplace. Neal Mohan ran display for Google at the time and put a strategic plan together that led to the acquisition of DoubleClick, which positioned Google to have an ad server, a computer that makes decisions about how ads are served at pretty much every publisher in America and Western Europe. It was a brilliant acquisition."
How Google manages to wire together systems seamlessly.
Not only did [Google] acquire the auction system but also the best demand-side platform (DSP), Invite Media, which would become Google Bid Manager. You can use your DSP to bid for impressions on the exchange. The counterpart of a DSP is an SSP, which is the sell-side platform. The publisher licenses a set of SSPs. The advertiser licenses a DSP or a set of DSPs. And so Google bought Invite Media and also an SSP so they have a complete connection between buyer and seller. It's quite brilliant on Google's part. There are plenty of non-Google SSPs. PubMatic, AppNexus and Rubicon are some examples. There are plenty of non-Google DSPs. Trade Desk is an example. There's no question that Google's systems wire together seamlessly. But the non-Google systems wire together less seamlessly. Google can do cookie syncing, which is a critical part of user identification, far better than anybody. That's why companies like AppNexus, Trade Desk and others have developed their own cookie syncing systems, including with the IAB."
Facebook's role in the ecosystem.
"Facebook is a part of the ecosystem of ad tech. But we all log into Facebook, and in exchange for the value we derive out of using Facebook, we share data with them. That data is guarded at Facebook for many reasons including their own advertising auction, that is almost always demographically and geographically sold for targeting purposes. You have this huge inventory given all the users and their level of engagement, and they build a simple to use, buying interface. It's not real-time bidding. Facebook had an ad exchange. It was mostly used for third-party app inventory."
https://digiday.com/?p=330966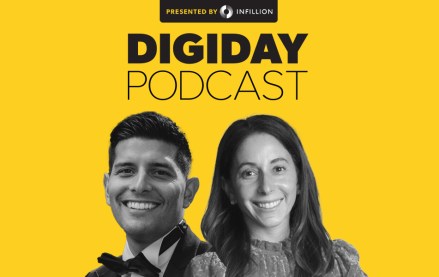 September 26, 2023 • 3 min read
In a live recording during the Digiday Publishing Summit, the news executives called for more nuanced conversations with advertisers around their brand safety concerns.
September 26, 2023 • 4 min read
After investing in one generative AI startup and suing another, the company will let customers create images on its website and an API.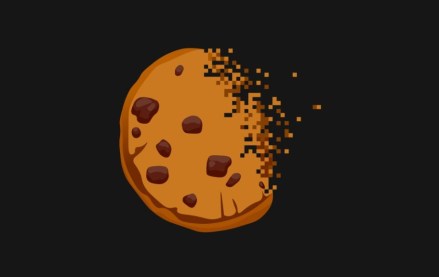 September 25, 2023 • 1 min read
During the Digiday Publishing Summit, execs from companies including Condé Nast, Dotdash Meredith and Thomson Reuters assessed the industry's readiness.