How Hearst is building an 'experiences' business
January 21, 2020 • 4 min read
•
•
Hearst Magazines president Troy Young has been fond of describing his company's modernization process as going from "months to moments." Now there's a new route for doing that: creating unique experiences tied to Hearst titles.
The company is just taking the wraps off a new eight-person experiential division that is charged with producing fresh experiences for consumers for all 35 Hearst and Hearst Autos titles. Heading the division is Michelle Panzer, chief marketing officer at Hearst; she joined the Hearst Autos team seven months ago to help build experiential offshoots for Road & Track and Car and Driver. Since last summer Road & Track has rolled out five new experiences, including four-day road rallies in New York's Hudson Valley and California's Napa Valley, as well as a driving simulation competition. 
Panzer said her team pinpointed five Hearst titles for her department to create events for in 2020: Delish, Harper's Bazaar, Cosmopolitan, Road & Track and Country Living.
The events and experiences that her team has created for Road & Track have been viewed as prototypes for the other titles, with their mix of price points and special offerings (like the chance to get behind the wheel of cars featured in the magazine). In October, Road & Track readers had the opportunity to apply to participate in the Hudson Quattrocento, a four-day trip that included editor-curated driving routes, five-star hotel accommodations and meals. Selected attendees paid $7,500 for a party of two. The upcoming Route to Vine road rally in June will offer similar experiences in Napa Valley and will cost $10,000 for parties of two. Meanwhile, the simulated driving competition will carry price tags ranging from $25 for someone to watch and $75 to participate.
The other component involved with these events is creating localized experiences for audiences, Panzer said. The Delish brand, for example, is marketing its new Bite Club, a series of pop-up style events  that will take place in different cities around the country.
"We want to drill down where this audience is," said Joanna Saltz, Delish's editorial director. Readers will be able to sign up for updates on future pop-up events by sharing their email address and ZIP code, and then Delish will determine which location would provide the biggest turnout for a future event.
"Being able to gather where our audience is most vibrant" can help us curate an experience that's tailored specifically to their region, Saltz said. "An event in Nashville would feel different from [one in] Santa Fe," she added. The first Bite Club food-related event will take place in the third or fourth quarter and Panzer said the price range will be $25 to $150.
Delish's chief revenue officer, Dan Fuchs, said the events will be ticketed and sponsor driven, and because of the regional aspect, this opens up for Delish working with new sponsors in these areas, as well as giving existing partners a new forum for advertising.
Panzer said part of her job is figuring out how to grow consumer revenue through experiences. And while she will always welcome sponsors, they have to fit into the way the titles are building direct relationships with the Hearst audience, she observed.
Some of the events her team are putting on this year, however, won't involve sponsors. One example is Harper's Bazaar's plans for a two-day spring spa day at a New York townhouse that will cost about $1,300 a person and feature winning products from the title's Anti-Aging Awards.
"If you're bringing great value to the consumer, they'll pay for it," Panzer said. "If it's just a marginal value, then you have to rely more on sponsorships."
Ava Seave, a principal at media consultancy Quantum Media, said audiences will pay more for experiences if they are exclusive. But if the price is elevated, attendees will expect something beyond a goodie bag — like a headliner — to make them feel like they have received a truly unique experience.
As is the case with other Hearst titles that are exploring revenue diversification through consumer-focused efforts, Delish currently derives most of its revenue from advertising, Fuchs said, adding that the company is hoping that the Bite Club and other licensing projects will help the consumer revenue become more significant.
"In my experience, magazines have [had] really weak branding for convening events," said Seave, who noted that marketing experiences rely on a combination of three elements: event programming, the price points and reader lists. Historically, enthusiast titles have had a much easier time of aligning these three things to realize successful events or trips, she said.
Hearst's approach to building an experiential business is "testable and reasonable, but it's not necessarily scalable," Seave said, adding that the trips Hearst has designed so far from its lifestyle brands "are purely personal" and "just like anything else, there is a lot of competition."
https://digiday.com/?p=357204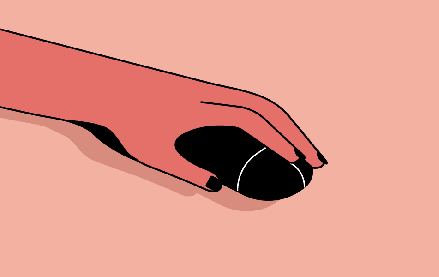 December 1, 2023 • 3 min read
People claim that the role of chief diversity officer is vanishing. However, AI is booming, and the CDO can help ensure responsible AI.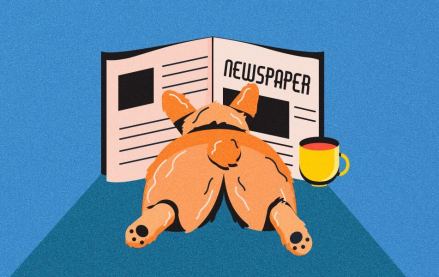 November 30, 2023 • 4 min read
Digiday+ Research found that publishers' programmatic ad revenue didn't quite live up to expectations this year, but they still see it as a growth area.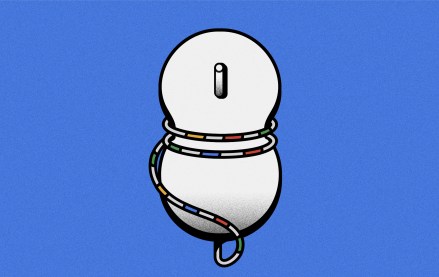 November 30, 2023 • 13 min read
For a couple of publishers, referrals from Google are down upwards of 60%.