Havas, Arby's and Carat lead the Digiday Awards finalists
October 9, 2018 • 6 min read
• By
Digiday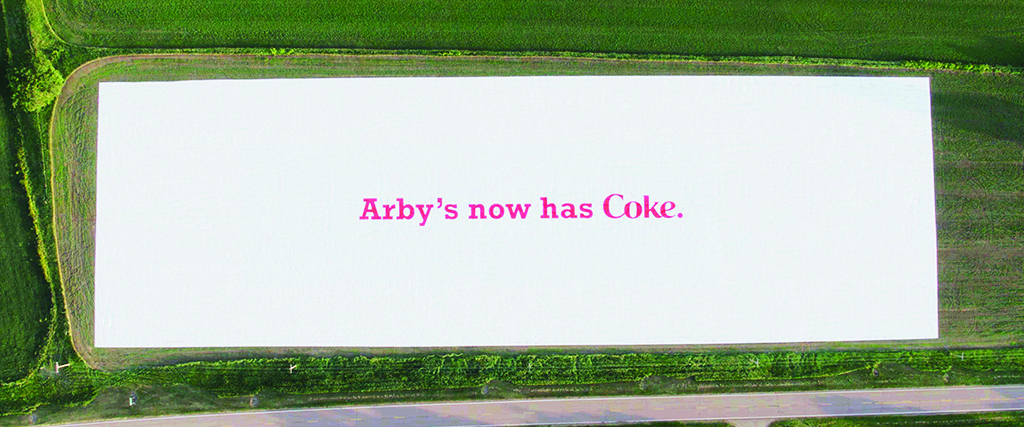 This year's Digiday Awards shortlist was announced live from E! News Studios in Los Angeles by our November 14th gala's host, Zuri Hall. You can check out the video below.
Whether you were selling roast beef sandwiches or evolving in the Age of Transparency, 2018 was a tough year to navigate.
Arby's, Carat and Havas Media Group are among the group of finalists being recognized for standout work this past year in the 2018 Digiday Awards, the industry's annual celebration of the companies, campaigns and creative that are modernizing media and marketing.
Arby's is up for Brand of the Year while Havas Media Group and Carat are among the finalists for Agency of the Year. Here's a breakdown of the rest of the finalists for some of the top honors:
Agency of the Year
It's no secret that 2018 has been tough on agencies and Code & Theory, Havas Media Group and Work & Co. are among the group that are being honored for rising to the occasion.
Havas Media group was named a finalist after launching Meaningful Media, a platform that helps companies sift through data to uncover which media decisions would be most meaningful for the success of their brands. Code & Theory was recognized for their work creating an all-new NBC News digital site system, along with their work launching the new American Bar Association website, which includes a robust publishing site, membership platform, personalized logged-in experience and more. Work & Co., Day One Agency, Noble People and Lippe Taylor round out the finalists for this year's Agency of the Year.
Brand of the Year
JetBlue, HP and Arby's are among those in the running for Brand of the Year. Innovative marketing, advertising and customer engagement was a common theme in helping each of these finalists stand out. JetBlue was named a finalist after creating a board game for the holidays that came with a real ticket for a JetBlue flight. "Get Packing!" sold out within seconds, crashing its product page on Amazon; those who were able to buy it auctioned it off for upwards of $9,999.00.
HP became a finalist for its mission to connect with customers on a human level, from driving systemic change in the industry through measurable diversity and inclusion initiatives, to leading groundbreaking marketing research around the cultural truths that unite us. With this in mind, HP launched a powerful series of videos dedicated to recruiting diverse talent, created "Togetherness," a campaign dedicated to bridging the divide among Americans in a time of uncertainty and conducted research in 2018 proving that ads created by diverse teams perform better. As a result, the company's valuation has grown significantly, Brand Monitor's shown a 6-point increase in purchase intent, revenue per impressions has risen and net promoter scores are at an all-time high.
Comparable successes and initiatives from Airbnb, Macallan and Microsoft News are also competing for Digiday's Brand of the Year.
Best Branding Consumer Campaign
Carat, VICE Media and Publicis.Sapient are all up for this year's Best Branding Consumer Campaign. Carat was named a finalist for their work with Smirnoff on the Smirnoff Equalizer, an API that measured and presented a Spotify user with the average number of male and female artists they listened to. The Smirnoff Equalizer empowered change by providing a personalized 'equalized' playlist of men and women artists, based on their listening habits, and a 'slider' that allowed them to add even more women artists to their playlist. This led to a 52 percent increase of women artists streamed through Spotify, and 2.7 million opportunities for women artists to be discovered.
VICE Media was recognized for their work with Airbnb on Experiences, guided tours in major markets around the world. VICE provided custom experiences designed specifically for millennials seeking adventure. After just three weeks of launching special tours in New York, Tokyo, Paris and Cape Town, VICE generated over 66M in branded campaign impressions across platforms, increased brand awareness by 11 percent and created a 22 percent lift in booking intent. Similar successes from SCC, MullenLowe and OMD are among those under consideration for this year's Best Branding Consumer Campaign.
View the full list of finalists below. We'll announce the winners at the Digiday Awards Gala on Nov. 14, 2018 at The Lighthouse in New York City. Tickets are available for purchase here. 
Best Branding Consumer Campaign
OMD & Ancestry.com – Coco film partnership
Publicis.Sapient – Patrón Cocktail Lab
Burger King & MullenLowe – Pancake King
Smirnoff & Carat – Smirnoff Equalizer
VICE – Airbnb Experiences
SCC – 2018 Chicago Cubs "Everybody In"
Best Branding B2B Campaign
Stein IAS & Ingredion – "You are How You Eat"
NVIDIA – "I am AI"
Publicis.Sapient – Samsung Business.com Transformation
C&EN BrandLab – "The Chemistry of Delight" sponsored by The Chemours Company
Hearts and Science & BBDO – AT&T Business Solutions Pillars
NetApp – Data Visionary Campaign
Best Direct Response Campaign
Edelman – Adobe Make The Cut
MARS Pedigree & Colenso BBDO – SelfieSTIX
MullenLowe & Google – Ask the Cloud
Vineyard Vines & January Digital
Yoox, Google & Stink Studios – The Most Exclusive Collection
Mindgruve (Neurocore) – Inside. Out.
Best Product Launch
MullenLowe & Burger King – Turning Their Tweets Against Them
JetBlue & MullenLowe – Get Packing!
Lenovo & The Woo Agency – "Star Wars: Jedi Challenges"
Huge & Zelle
Moxie – "Arby's Now Has Coke"
Major League Soccer – MLS App Campaign
Best Social Good Campaign
WP Narrative – Take a Knee
Publicis.Sapient – Save The Food – Phase Two
Smirnoff & Carat – Smirnoff Equalizer
Mic – Dove Newsroom
Big – Bring A to B
Caracol Next with ACNUR & Save the Children – "Somos Panas Colombia" 
Best Creative
JetBlue & MullenLowe – Office Souvenirs
Yoox, Google & Stink Studios – The Most Exclusive Collection
MullenLowe & Burger King – Turning Their Tweets Against Them
Sports Illustrated & LIFE VR – "Capturing Everest"
Purple & Facebook – The Purple Boys
Hearts and Science & BBDO – AT&T Business Solutions Pillars
Best Use of Mobile
Merck Animal Health & Creative Digital Agency – "My Vet Offers"
MARS PEDIGREE & Colenso BBDO – SelfieSTIX
Domino's – Piece of the Pie Pursuit
Viacom International Media Networks – MTV EMA
Ogury
AdsWizz Interactive Audio Ad Format – ShakeMe™
Best Use of Social
NBCU Digital Lab & E! Entertainment – What the Fashion
We Are Social Sport – adidas Football & The Tango Squad F.C.
MullenLowe & Burger King – Turning Their Tweets Against Them
ABInbev – Natural Light College Debt Relief Program
Nova TV – Tvoje lice zvuči poznato
TBS & GLOW – Final Space Cards with Gary
Best Use of AI
Jim Beam with Olson Engage
WSC Sports
Online Circle Digital & San Churro Chocolateria – 1000s of Reasons to Celebrate
Warner Bros Records – #FreeMurdoc chatbot
true[X] & Amazon Echo – Q2 POLV Campaign
AnalogFolk & TasteFace
Best Publishing Platform
Quintype Technologies
Microsoft News
The Outline (Giant Spoon, GE) – Design, Remix, Repeat
The Outline (Hewlett Packard Enterprise & Digitas) – The Machine & Giant Leap
NBC News Digital – Bento
AdsWizz
Best Brand Platform
FC Bayern HackDays – Shaping Innovation Together
Enel
GIRLBOSS
Playbuzz
Givewith
Kettle + National Geographic
Most Innovative Publisher
The Players' Tribune
Refinery29
RT – #1917LIVE & #Romanovs100
POPSUGAR
Vox Media
Clique Brands
Social Media Team of the Year
Jukin Media
The Vitamin Shoppe
RT – #1917LIVE & #Romanovs100
theScore
Epic Signal
Arby's
Agency of the Year
Lippe Taylor
Noble People
Code and Theory
Work & Co
Havas Media Group
Day One Agency
Brand of the Year
HP Inc.
The Macallan Distillery Experience
Arby's
JetBlue
Airbnb
Microsoft News
https://digiday.com/?p=306357