'Flying isn't all that necessary': Grounded business execs express relief at suspension of non-stop travel
January 12, 2021 • 4 min read
•
•
Ivy Liu
"At first I loved traveling all the time," recalled Preeti Chotai, a London-based beauty trends and innovation expert who used to fly every few weeks to meet clients such as L'Oréal and Coty, and attend events in glamorous-sounding locations like Miami, Bologna and Brazil.
"But then I was always overwhelmed and constantly saying 'I'm exhausted'," she said. "Even if it was just an hour to Germany, the hour time difference, the going through airports on both sides led to unbelievable tiredness… just for a 60-minute presentation."
Like many frequent flyers, Chotai's business travel has grounded to a halt due to the coronavirus pandemic. She hasn't flown for work since March 2020, with presentations now taking place via Zoom or Microsoft Teams.
Bill Gates has predicted that business travel will halve. The environmental benefits of that are clear: A long-haul flight produces more carbon emissions than the average person generates in a year, according to analysis by the Guardian. But it's also proved much-needed relief for those who have spent their life living out of a suitcase.
More than one in five business flyers said traveling for work had a negative impact on their mental health, according to a YouGov study in partnership with travel booking and management provider NexTravel.
And a study published on the Harvard Business Review by Andrew Rundle, an associate Professor of Epidemiology in the Mailman School of Public Health, found that business travelers who spent 14 or more nights away from home per month had significantly higher body mass index scores and were notably more likely to report poor scores in areas such as anxiety, depression, alcohol dependence and sleeping compared to those who travelled for one to six days per month.
Professor Jochen Hinkelbein, vp of German Society of Aerospace Medicine, believes it's not the flight itself which impacts healthy business travelers the most, but rather "everything else it entails, like the stress of security checks, running to the aeroplane, connecting flights; it's stress-induced fatigue," he said. "These factors may decrease your concentration or your mental strength. Flying over different [time] zones is an additional stress and can lead to tiredness and the ability to concentrate."
Before the coronavirus crisis, Niall Hogan, managing director of Singapore-based ad tech company Ogury, spent every other week in countries such as India and the Philippines.
"Traveling can be exhausting," he said. "Long-haul flights take it out of you and it can take a few days to bounce back," he said. "Short trips can also be tiring — they are typically long hours, lots of socializing, no exercise, a strange hotel bed. It all adds up and can take time to get over."
Alistair Robertson, head of creative strategy at strategic content agency Nucco Brain, knows only too well the impact of flying. He spent much of a decade working for various ad agencies when he lived in the U.S. and would regularly make day trips starting at 4.30 a.m., returning home after 11 p.m. before doing it again less than 48 hours later. The flight times are still burned into his memory.
His sleep became disrupted and at weekends he'd be overcome with exhaustion. He's also since realized the impact it had on those around him. "I definitely became more difficult to live with. I probably became more insular," added Robertson.
With the pandemic grounding many flights and physical work events, many executives have had the opportunity to reset and enjoy life more.
"I'm more relaxed and content, which is good for everyone," said Ogury's Hogan. "I have a 4-year old daughter and I have been able to spend much more time with her. I'm also exercising more frequently, which is a benefit both physically and mentally."
Some senior executives have discovered that being grounded has introduced vast time efficiencies. Rather than spending weeks traveling to visit colleagues and clients in other markets, they've managed to connect over video calls in a fraction of the time. Many have found professional relationships have flourished rather than wilted as a direct result.
That's caused many to consider eliminating business travel entirely in future. "It has made me think that flying isn't all that necessary," admitted Chotai. "I constantly had a suitcase packed. I now stop and pause and appreciate things. Before I couldn't even tell you what the weather was like when I was in a taxi. I was just thinking do I have my boarding pass?"
Frequent flying was sometimes pointless and unnecessarily taken as a badge of honor or commitment to a deal, said Chris Rowley, professor of human resource management at The Business School. This was despite such flying being so detrimental to mental and physical wellbeing, let alone productivity given total door-to-door time wasted and even jet lag, he said.
Naturally, some will have missed the excitement and variety that business travel offers, but in future the approach to it may be more cautious. "I hope there will be a shift away from such frivolous flying to more focused flying by the more enlightened and thoughtful businesses," added Rowley.
https://digiday.com/?p=388212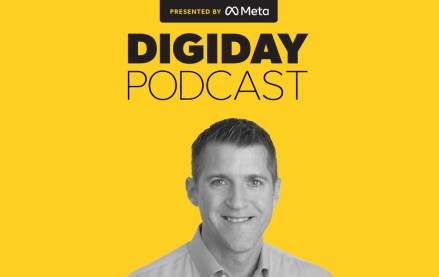 November 28, 2023 • 4 min read
Google's vp of global ads is confident that cookies will be gone from Chrome by the end of next year, despite all the challenges currently facing the ad market.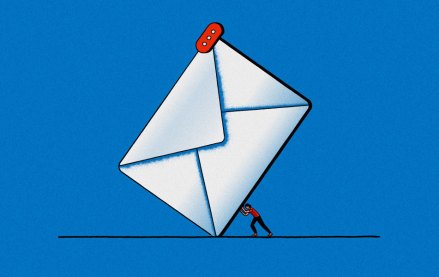 November 28, 2023 • 6 min read
Some email newsletter platforms' click-through rates are actually click-to-open rates, which are measured against the number of emails opened rather than the emails sent. But buyers seem to prefer it that way.
November 24, 2023 • 5 min read
Publishers' events businesses picked up pretty significantly during the back half of this year — and they will focus on sustaining that lift into 2024, according to Digiday+ Research.