Google's clearly not content to be "just search." CEO Eric Schmidt believes the display ad business could be worth $200 billion.
Yet in looking for its second trick in display, Google clearly realizes that it can't follow the same playbook used in search. Display is far more fragmented, fraught with more complexities and, perhaps the biggest challenge and opportunity, still a blend of art and science. That's why Google is laying out how it views the fast-changing world of online display ads. The latest hint is its "Three Laws of Display Advertising Physics," which details three principles for navigating the data-driven universe of display ads where it clearly hopes to play the central role.
The key executive driving Google's display ad strategy, VP of product management Neal Mohan, lays out how Google plans to steer the online ad market. Back in September, for instance, Google laid out "Display 2015: Smart and Sexy." Both exercises attempt to square Google's math bent with the art that's been the backbone of advertising for decades.
Google's display dogma isn't just corporate-speak.  Google is poised to become become the DNA of technical reality for all online advertising, the sole entity capable of owning the largest contextual ad network in the world as well as creating the most comprehensive DSP. Then there's all that data, gleaned from searches, that could conceivably serve as Google's trump card in beating out every other funnel of real-time data.
According to Mohan "our goal is to bring the science of search to the art of display." That means advanced metrics, targeted display that use data and creative engagement tactics to hone in on audiences in real-time, using Google's massive data warehousing capabilities.
Mohan's physics text also indicates that while Google acknowledges that there are salient differences between ad networks and DSPs, the future will see those two approaches fused, possibly in a Google-dominated ecosystem which evolves continuously with available technology.
Google also emphasizes the relevance of context within the industry-wide fervor around audience-buying, making it clear that there really isn't a choice between awareness of the consumer's environment and rules of engagement and simply buying a segment on the fly. Context, just like content, still reigns. We've distilled some of Mohan's concepts and translated them into three practical directives for creating a solid display strategy.
1. More than a pretty picture: Eye-popping display may make your digital agency look edgy and win awards, but it won't necessarily impact the bottom line. Rich display ads that work blend eye-catching visuals with a call to action that is immediate, engaging and fits well with existing content. Display ads should beckon users, who have a well-documented reticence towards traditional display, with new formats and addictive content that connects with your consumer's topical interests.
2. Get more math savvy: Your chosen platform should render detailed analytics that give a clear picture of your current campaign. Going beyond that, you also need to have solutions at hand.  Whether via your digital agency or in-house marketing, having an overview of multiple campaigns and alternate display tools to fix ineffectual strategy is a necessary component of any branding or marketing initiative. Fusing tools and compatible platforms under a single, adaptive strategy gives your brand flexibility in the face of an uncertain market while maintaining your core mission- click conversion.
3. Keep pace: Cross-platform and multiple devices have created a new world of powerful, show-stopping ads. Even if budget constraints don't allow you to acquire the latest immersive format,  your brand can still integrate innovative formats and high-impact copy without selling the office furniture. Bulk up on strong data and the brain power of your digital agency to select a high-impact, context-driven DSP.
In all, the three laws aren't exactly rocket science. Yet they're a good peak at how Google views its role in moving beyond search — and when the systems used for display ads now encompass mobile, video and other media formats. It's clear Google intends to lean on its strengths with using its vast computer resources to build the platforms needed to reinvent display advertising to become more search-like and accountable. Yet considering how much Google talks nowadays about the need for great creative and going beyond the click as a success standard, it's clear Google is not content being synonymous with its one-trick pony.
https://digiday.com/?p=679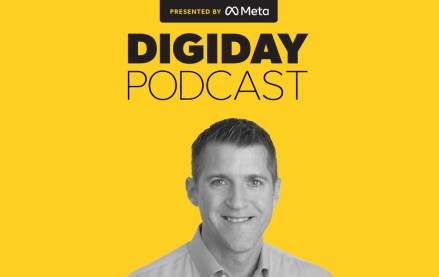 November 28, 2023 • 4 min read
Google's vp of global ads is confident that cookies will be gone from Chrome by the end of next year, despite all the challenges currently facing the ad market.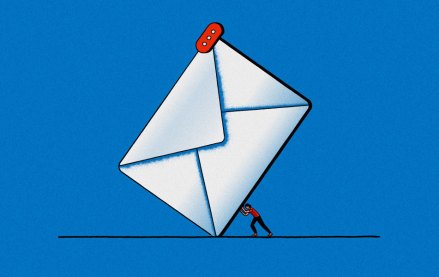 November 28, 2023 • 6 min read
Some email newsletter platforms' click-through rates are actually click-to-open rates, which are measured against the number of emails opened rather than the emails sent. But buyers seem to prefer it that way.
November 24, 2023 • 5 min read
Publishers' events businesses picked up pretty significantly during the back half of this year — and they will focus on sustaining that lift into 2024, according to Digiday+ Research.