In battle with Google and Facebook, more publishers join forces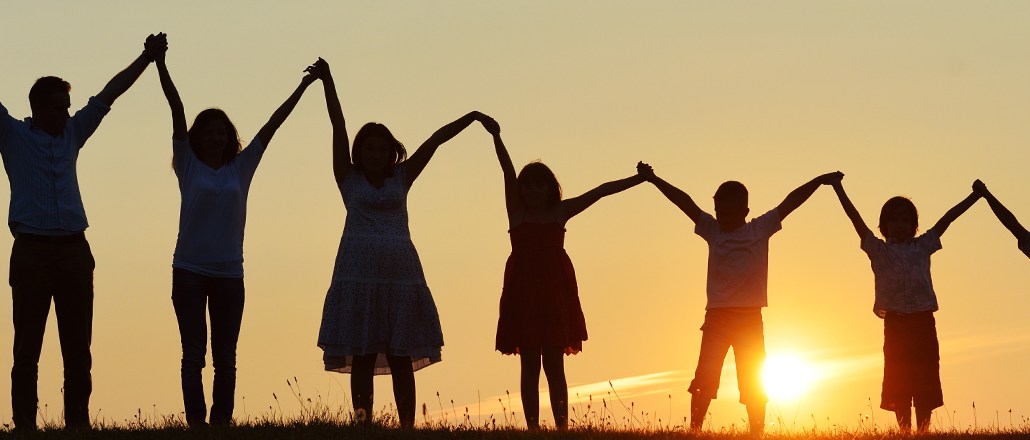 Times are tough for Web publishers. Growth and ad dollars are getting harder to come by, which is leading many publishers to find safety — and cash — in numbers. The common threats facing the industry have made partnering up with competitors an easier sell.
This collaboration has taken many forms. To increase their distribution, for example, the likes of The Huffington Post and Mental Floss have created traffic-sharing partnerships with other sites. In a similar vein other publishers, such as Ozy and The New York Times have created co-branded email newsletters.
Other collaborations have gone deeper. Hearst Magazines and Condé Nast earlier this month launched PubWorx, a joint venture that will help the publishers save money by combining back-office and print operations. Pubworx, which will operate as a standalone business, will also sell its services to other magazine publishers, to give both Hearst and Condé Nast a new revenue source.
"While much is made of company A competing with company B, we all realize that our modern competitive set is far and wide, and goes beyond traditional publishers," said Hearst Magazines president David Carey. "All of us compete for digital revenue with the entire world."
A major part of that expanded competitive set today is, of course, Google and Facebook. The two tech giants alone will control 51 percent of digital ad revenue in the U.S. this year, more than half of the next eight companies combined, according to eMarketer. No single publisher can hope to rival those numbers, which is why many have looked for new ways to stay competitive.
The programmatic partnership
The go-to tactic for some, particularly in Europe, is the programmatic collective. Last year, The Guardian, CNN International, Financial Times, Reuters and The Economist formed The Pangaea Alliance, a joint programmatic sales effort.
By combining their collective programmatic inventory and data, the alliance's members can sell advertisers the kind of scale and quality data that they couldn't provide individually. The hope is to offer a more compelling buy for brands and agencies, which are looking to work with fewer partners, not more. The Pangaea effort has had a solid start, with 450 advertisers across 180 agencies buying into it since launch.
The model is established in Europe, where publishers in France, Greece, the Czech Republic, and Denmark have all created similar alliances. The Association of Online Publishers in the U.K. followed up with a similar effort with ESI Media, Dennis Publishing, Future Publishing, Telegraph Media Group, and Time Inc. U.S. publishers, in contrast, have so far avoided working together in this capacity, but that could soon change. U.S. publishers in the video game, health, and local news verticals are working on their own alliances, according to a source with knowledge of the plans.
It's worth noting that these deals between publishers don't always work out. In 2008, The New York Times, Tribune Company, Hearst and Gannett launched QuadrantOne, a joint programmatic collective. The partnership ended in 2013 after disagreements over how much the partner companies would invest in the project. Hulu, another joint effort, has also had its share of its issues.
Tim Gentry, global revenue director at The Guardian and head of the Pangaea Alliance, said that these alliances are both offensive and defensive. On the offensive side, the evolution of ad tech has made it easier for publishers to come together and create new products that agencies are interested in. Seen defensively, though, these moves are also a concession that the competitive landscape is far broader than it used to be, and many publishers risk being entirely eclipsed by companies with more scale. "Publishers probably used to just see each other as the competition, but these days they have a much broader set of competitors," Gentry said.
Strange bedfellows
That competition exists beyond just the fight for ad revenue. The big platforms have attracted big ad dollars because they've created compelling products that billions of people use on a daily basis. For the average publisher with a modest tech team, this is another front on which it's impossible to compete — at least not alone. Back in 2012, The New York Times and The Washington Post, along with the Knight Foundation and Mozilla, teamed up to develop a new comments and community platform, dubbed Coral. The project is being developed by a 12-person team made up almost of developers, product managers and designers from the Post and Times, along with contractors and people hired for the project.
The motivations for the move were not immediately clear, given that the two newspapers compete for readers, on and offline. But one front the Times and Post do not compete on is technology, said Marc Lavallee, executive director of technology for the Times. "If what we get from our collaboration is a better system for our site and others, that's fine," he said. "The real competition is in who can create the best editorial and community experience on top of that. That's where we're competing."
Striking the balance between competition and collaboration isn't always easy, but collaboration always works best when it's around more commoditized, but essential parts of businesses, said Jan Dawson, chief analyst at Jackdaw Research. These include technology, printing, and delivery infrastructure — all areas where publishers are collaborating. The question is, however, which of these efforts will work.
"I've no doubt some of these experiments will end up failing, but it's heartening that the companies are willing to try new things rather than simply burying their heads in the sand," Dawson said.
https://digiday.com/?p=164130