The U.S. government has widened its inquiry into Google's proposed $400 million acquisition of Admeld.
According to sources, the Department of Justice has not only interviewed Admeld customers but also recently requested data and reports from several Admeld competitors, including The Rubicon Project and Pubmatic, various data exchange companies, ad networks, demand-side platforms and other ad tech companies.
Specifically, the DOJ has issued Rubicon and Pubmatic what are known as civil investigative demands, extensive 30-plus-page documents that require these companies to provide reports and data from their various ad campaigns and other business segments. According to sources familiar with the issued CIDs, they require detailed input from a company's entire organization, from finance to sales and marketing.
However, CIDs are not uncommon in this sort of investigation, as they help ensure that the government gets information in a timely manner. But in this case, the DOJ has requested data from Admeld's competitors for campaigns running in Q4 of this year. And that request was left open-ended, meaning the Feds may want more information down the road. That would imply that the government is taking its time with this
investigation
and that the deal won't be approved until next year.
"They are digging a bit deeper than before," said one executive close to the process.
It's not just the DOJ that is stirring up trouble for the Google/Admeld deal. Microsoft is said to have arranged meetings with several DSPs, looking to incite those companies to raise concerns about the Admeld acquisition — either publicly or when talking to the Feds. Microsoft lobbyists worked hard to derail previous Google acquisitions, including DoubleClick, which, it argued, would give Google a stranglehold on online advertising.
Sources close to Admeld downplay the scrutiny. They expect that the deal will close this year, and that all this scrutiny is par for the course. Admeld has already endured this sort of heavy-handed attention. Soon after the deal was announced, several top executives were required to hand over their entirety of their hard drives to federal officials.
In fact, the government typically reviews transactions of this dollar magnitude. And in July,
Google confirmed that the DOJ had requested more time to review the deal
following the initial 30-day period. It stands to reason that any deal involving Google, which is under a consent decree regarding its acquisition of travel-software maker ITA, will draw intense scrutiny from competition authorities.
"If they bought a dairy farm, the feds would probably want to look into it," said an insider.
But in this case, there appears to be a few reasons behind the DOJ's more intense questioning. For one, a source close to Google says the company is seriously considering making Admeld free to customers once the deal closes. That would undoubteldy attract new customers and could be viewed as an anti-competitive move to wipe out rivals (of course, many predicted that Google would make DoubleClick free when it acquired the company in 2007, which never happened).
Second, some worry that Google may eventually move to limit AdSense inventory from other players once it secures Admeld. Currently, AdSense inventory is open to any buyer transacting on the DoubleClick Ad Exchange. Google would be taking a major risk messing with its budding exchange business.
The DOJ declined to comment for this story, as did Rubicon and Pubmatic. A Google spokesperson said they expected the goverment review to be wide.
"I don't know the detail of every company they're contacting, but I'm not surprised," said the Google rep. "We knew they'd be seeking a wide range of views and information across the industry when they issued a second request. That's the very nature of that process. We hope they move as quickly as possible as the industry is moving at lightning speed. There's a huge number of competitors and options in display advertising, many of which are actively expanding and investing as we speak, and we want to be able to help our publisher partners get the best tools possible."
Several vendors in the ad tech space denied having been contacted by the DOJ, including BlueKai, DoubleVerify, AdExpose and eXelate.
Regardless, executives at Google are confident the deal will close. Many cite the DoubleClick acquisition in 2007, which invovled far more dollars ($3.1 billion) and touched a larger swath of the industry.
But, of course, that deal now impacts evey subsquent move Google makes in the display market — where it has far more traction. As one executive explained, "This isn't really about Admeld."
https://digiday.com/?p=2744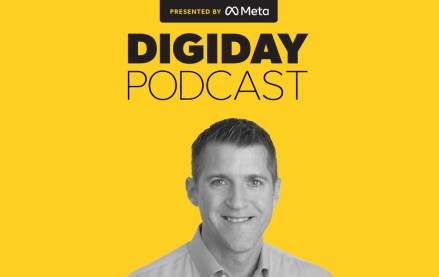 November 28, 2023 • 4 min read
Google's vp of global ads is confident that cookies will be gone from Chrome by the end of next year, despite all the challenges currently facing the ad market.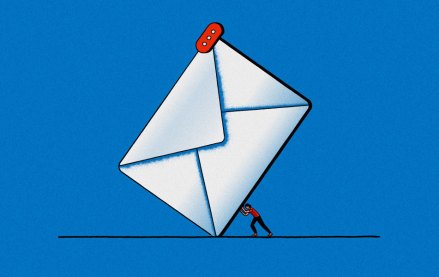 November 28, 2023 • 6 min read
Some email newsletter platforms' click-through rates are actually click-to-open rates, which are measured against the number of emails opened rather than the emails sent. But buyers seem to prefer it that way.
November 24, 2023 • 5 min read
Publishers' events businesses picked up pretty significantly during the back half of this year — and they will focus on sustaining that lift into 2024, according to Digiday+ Research.