Genius' Ilan Zechory: YouTube, not Facebook, is our focus for video
May 23, 2018 • 3 min read
•
•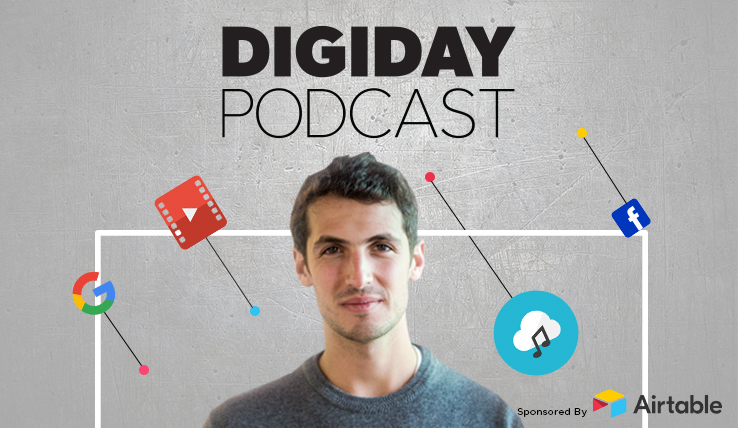 Subscribe: iTunes | Google Play | Stitcher | Anchor
Genius has spent the past two years expanding beyond being an annotations site to adding original video content, with series like "Verified" and "Deconstructed." But Genius is not betting on Facebook, once the go-to for publishers new to video. Instead, Genius has centered its strategy on YouTube, where it adds 150,000 subscribers a month and has 2.6 million total, according to Genius co-founder and president Ilan Zechory, this week's guest on the Digiday Podcast.
"YouTube is our most important platform," he said. "Facebook's in-feed video is not compelling. Users are scrolling through Facebook and are less likely to pay attention, watch for a long time or care about the brand. Facebook is also not the place to watch a Despacito video. YouTube is. As close as we can get to where you listen to songs, that's our most important distribution. We don't care that much [about Facebook]. Facebook is a good advertisement for the brand; it catches a lot of people out there. I care a lot more about Instagram than Facebook when it comes to building a sticky audience. YouTube audience is just far and away the most engaged."
Zechory discusses advertising, Genius' focus on music, its platform strategy, building a business model and more on the episode. Edited highlights appear below:
Genius focuses its video strategy around artists
"The bulk of the work we do with artists is video. For us, it's about [realizing] we have artists coming in as part of the general schedule of releasing music. They go to Genius and record a 'Verified' video. It's about how to build the best evergreen content. The funnel is a casual user who loves music finds their way to Genius and converts to become a community member, who becomes a part of the annotation process. We try to decide who we are building for now, and the big thing right now is video audience. It's cool, additive, and community infrastructure is pretty high. Bringing people to watch the videos with artists is important."
Adjusting focus
"Rap was always the leading edge, bulk of the content that readers wanted to annotate. As we developed the community and technology around annotating all other forms of text, the community for annotating all genres of music grew at a rapid pace. At a certain point, we took stock of where we were at and thought we should try to fulfill our mission in music versus trying to do everything at once. What we're doing is the really big enhancement of the music experience. The biggest impact we were making was people loving and annotating music."
Differentiating to build a brand
"There is no database of lyrics. Genius has a technology for producing transcriptions that ensure quality. It's a huge technology and community apparatus. Sometimes, the artists participate and certify that they're the actual lyrics, and sometimes, they just send us lyrics because they want to have it on the record. We have built technology for artists to co-sign or dispute annotations."
Ads pay the bulk of bills
"Advertising, sponsorship, content licensing, product partnerships, events and commerce — you have to do everything. You have to build something cool for brands. With YouTube, [we make money]. Display ads pay a lot of the bills because we have massive scale. We have some programmatic direct [deals] with certain advertisers, and we have display as a component of our stake and sizzle deals, if we do events with them and such. Ads is most of it, the bulk of our money. We get some licensing [revenue] with Spotify and YouTube partnerships."
Creating content
"We had a technology platform, which was [in the] community knowledge creation game that yielded content for people interested in music. It's a well-designed platform. We started to work with artists in text, and there were a number of artists who wanted to tell their stories through Genius. That added value to songs. It is the ultimate unit of our content."
https://digiday.com/?p=288482
October 2, 2023 • 1 min read
•
•
The publishers who attended DPS were focused on the potential upsides of applying the technology to their operations while guarding against the downsides.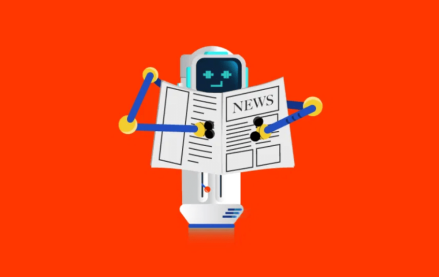 October 2, 2023 • 4 min read
•
•
Now that ChatGPT users can surf the internet for information, some publishers are reconsidering the weight of the issue.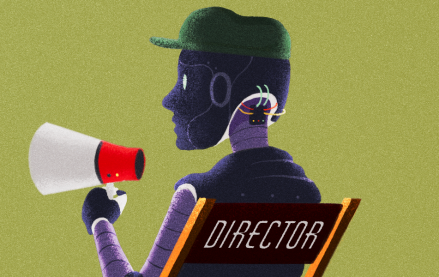 October 2, 2023 • 5 min read
•
•
As Meta makes celebrity-like chatbots, ChatGPT learned to "hear," "see" and "speak" while Spotify is piloting AI-translated podcasts.